Lenten lunches connect Albion churches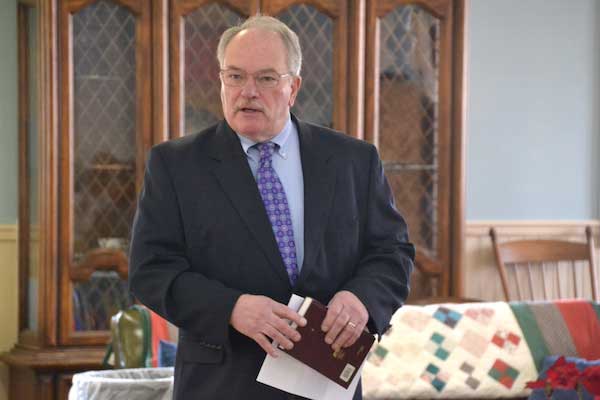 Photos by Tom Rivers
ALBION – The Rev. Brad Hunt, pastor of the West Barre United Methodist Church, speaks during today's Lenten luncheon at Christ Church. The Episcopal Church on West Park Street is hosting Lenten luncheons on Wednesdays from noon to 1 p.m. during the Lenten season.
Today was the first Lenten luncheon and 70 people attended. The West Barre church provided the lunch – chicken soup, bologna sandwiches and desserts.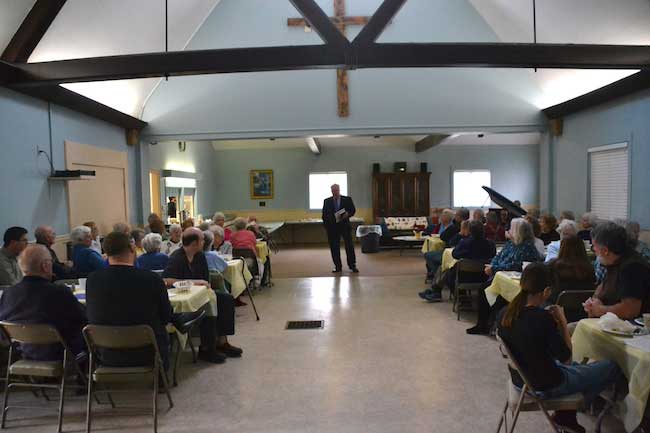 The Rev. Brad Hunt urged the group to not necessarily give up something for lent, but to take on something instead.
He urged them to be deliberate to reaching out to others and encouraging people. He said they could send a humorous card or a note telling someone or a business how much they appreciate their good works in the community.
"Stir up the goodness in other people," he said.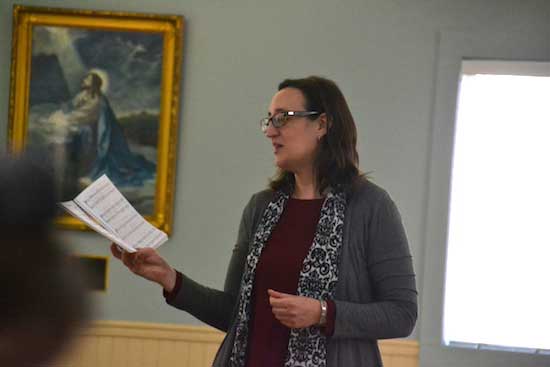 Aleka Schmidt, pastor of the First Baptist Church in Albion, led the group in singing hymns.
The Lenten luncheons will continue each Wednesday at noon at Christ Church until April 1.
The Albion Ministerium will join in holding a Maudy Thursday service at 7 p.m. on April 9 at the First Presbyterian Church of Albion. That service will include singing from a community choir and also communion.
The Baptist Church will host a Good Friday service at 7 p.m. on April 10.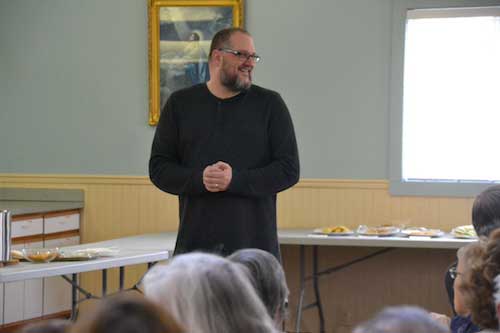 The Rev. Randy LeBaron, leader of Go Scatter Ministries, promotes an Easter Cantata – "Wonders of the Cross" – which will be 7 p.m. April 4 and 3 p.m. April 5 at Oak Orchard Elementary School in Medina. LeBaron is portraying Jesus in the cantata.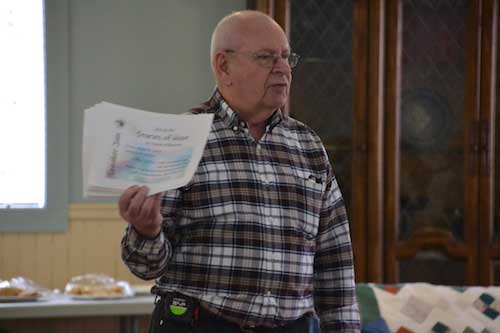 Don Snyder, retired chaplain, also urged the group to attend "Stories of Hope by People in Recovery" on March 6 event from 5 to 6:30 p.m. at the lower level of GCASA, 249 East Ave., Albion. Snyder is a volunteer with Orleans Recovery – Hope Begins Here.