Lenten lunches bring together many Albion churches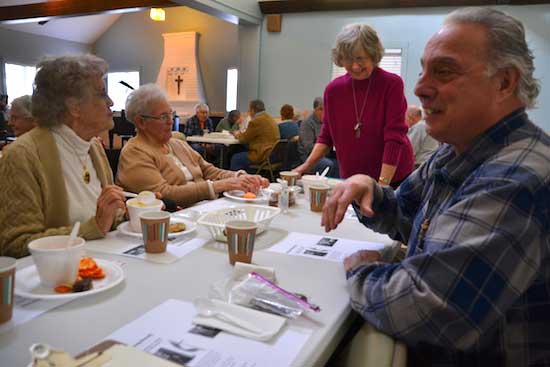 Photos by Tom Rivers
ALBION – Bob Dexter, right, of the Holy Family Parish enjoys lunch and conversation today with other local church goers during a Lenten Luncheon at the fellowship hall at Christ Church in Albion.
The church for many years has hosted the luncheons during Lent. Churches in the Albion area take turns preparing meals and messages every Wednesday from noon to 1 p.m.
"You get to meet people from different churches," said Dexter, a Catholic. "For five weeks everyone gets together and talks with each other. It's one of the things about Albion, there are a lot of nice things in the community that get people together."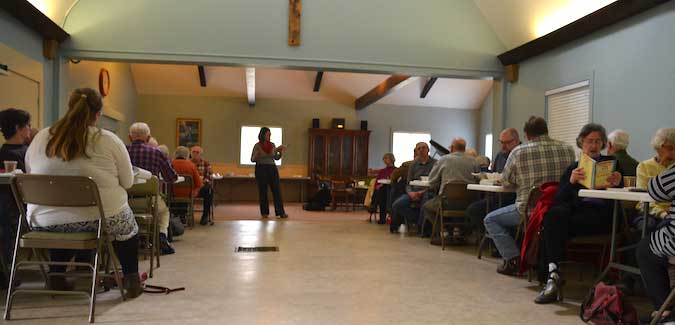 The Rev. Aleka Schmidt, pastor of the First Baptist Church, shared the message and also led the group in singing hymns.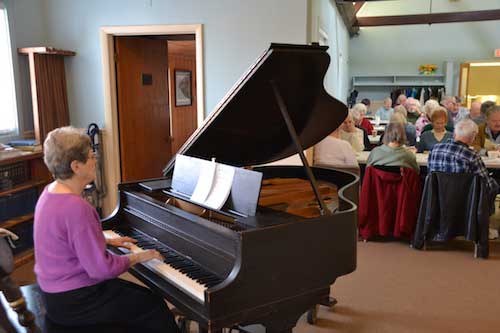 Marie Follett of the United Methodist Church in Albion plays the piano. Some of the hymns sung today included, "Standing in the need of prayer," "The Old Rugged Cross," and "Bind us together."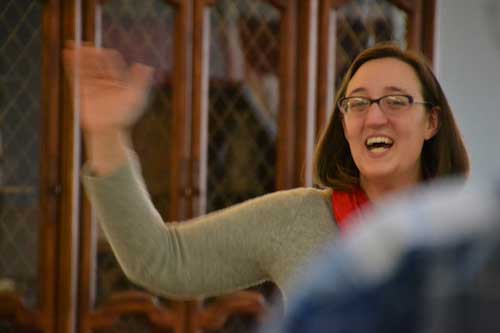 Schmidt had a 10-minute message for the group today. The luncheons are open to the community each Wednesday during Lent.