Legislature chambers adds wall of photos of past county elected leaders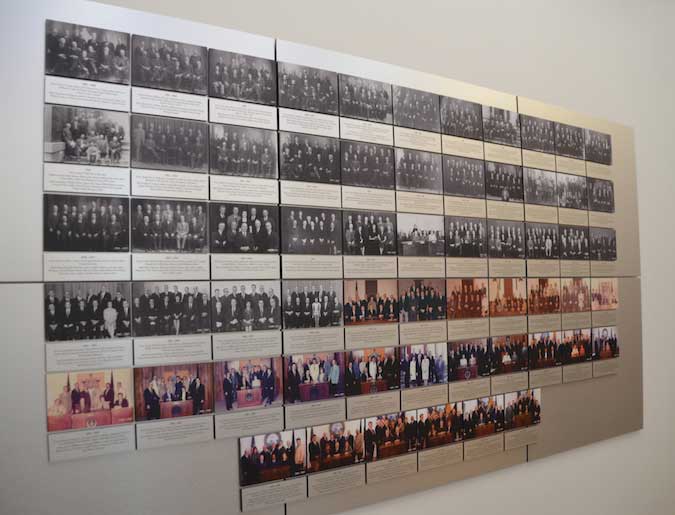 Photos by Tom Rivers
ALBION – The legislative chambers for the Orleans County Legislature added a new feature last week: a wall with 61 photos of past elected leaders of the board overseeing county government. The County Legislature moved into the new space in July. It is part of a 23,000-square-foot addition to the County Administration Building.
Takeform in Medina made the display, which starts with the Board of Supervisors in 1889-90 and includes the current County Legislature. The terms for the former Board of Supervisors and the current county legislators are for two years. Every term a new group photo was taken, except during World War II.
The seven-member Legislature replaced the Board of Supervisors about 40 years ago. Before the Legislature, the county government was led by the 10 town supervisors. Some counties, such as nearby Wyoming, continue with the Board of Supervisors.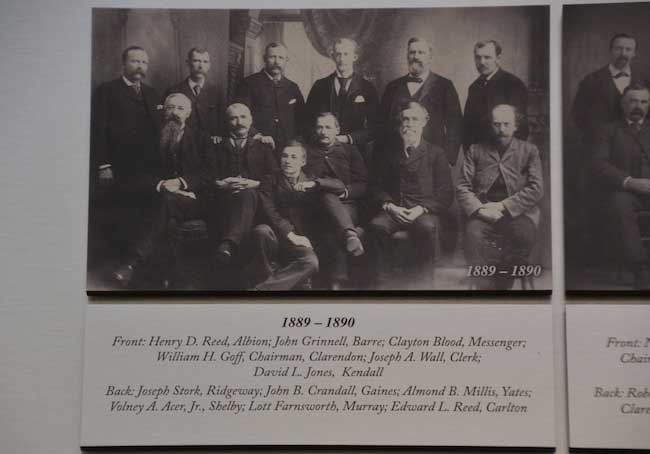 The display begins with the Board of Supervisors from 130 years ago.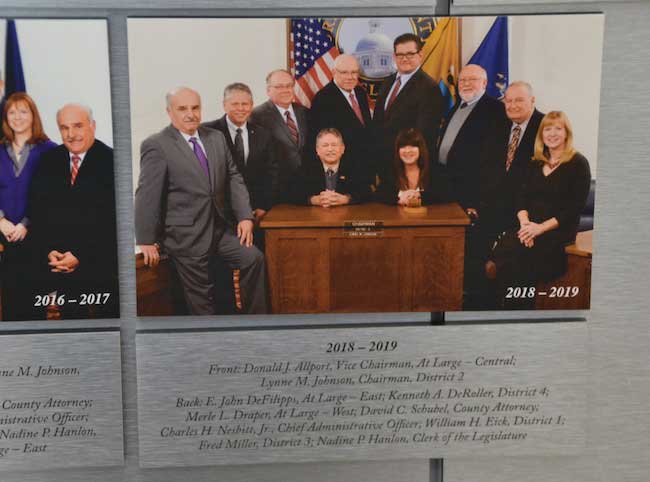 This photo shows the 2018-19 County Legislature, county attorney and the clerk of Legislature. County Attorney David Schubel has since retired and Kathy Bogan is now in that role.