Legion, VFW get thanks from Strawberry Festival Committee for long-time participation in parade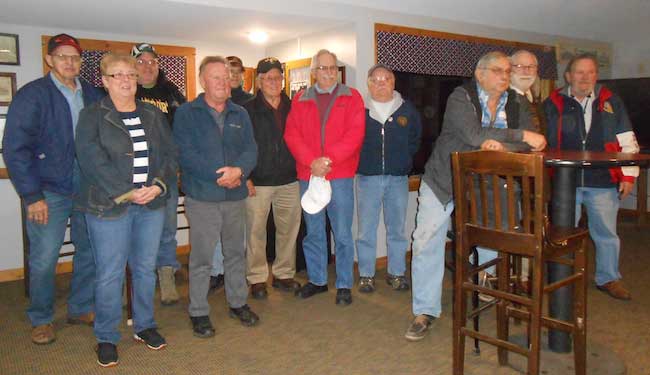 Provided photos
ALBION – Leaders of the Albion Strawberry Festival Committee recently presented certificates of appreciation to the VFW and American Legion for their many years of marching in the Strawberry Festival Parade and serving as an Honor Guard at the annual event, the second weekend of June.
Members of the Legion are pictured in the top photo, from left: Garland Miller, June Persia, Joe Marvin, Wally Skrypnik, Bryan Spangler, Brad Shelp, Joe Gehl, Kevin Christy, Dick Townsend, Michael Bonafede (from Strawberry Festival Committee) and Gary Befus.
Michael Bonafede and Karen Sawicz are two of the leaders of the annual festival. They presented certificates to the VFW and Legion, thanking the organizations "for its support of our common values: Liberty, Freedom, Justice and Democracy and of our shared personal obligation to mutual helpfulness to our community, state and nation as we promote peace and goodwill on earth."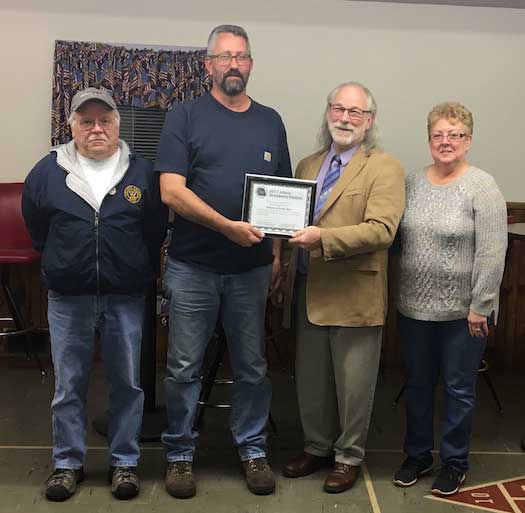 Michael Bonafede, third from left, presents the certificate of appreciation to leaders of the VFW.