Lee-Whedon in Medina hosts Santa for Pajama Storytime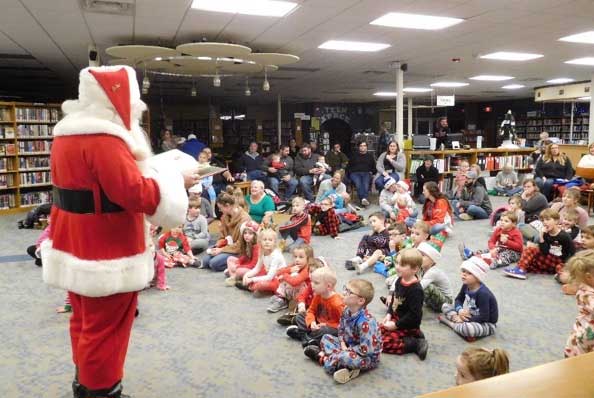 Photos courtesy of Lee-Whedon Memorial Library
MEDINA – Lee-Whedon Memorial Library hosted some very special friends on Friday night.  The Santa Pajama Storytime program celebrated its 37th year as children, along with family and friends, eagerly awaited an evening with Santa.
The children were treated to a movie titled "What is Christmas?" Then, to everyone's delight, sleigh bells began to ring as Santa arrived to entertain everyone with special songs and activities. Next, over 100 people settled in as Santa read, The Broken Ornament by Tony DiTerlizzi.
The evening culminated with each child visiting with Santa and everyone was encouraged to make crafts, read books and visit with friends and family.
Families also contributed to the local food bank as part of this annual event.