LED lights shine Purple Eagle pride at Middle School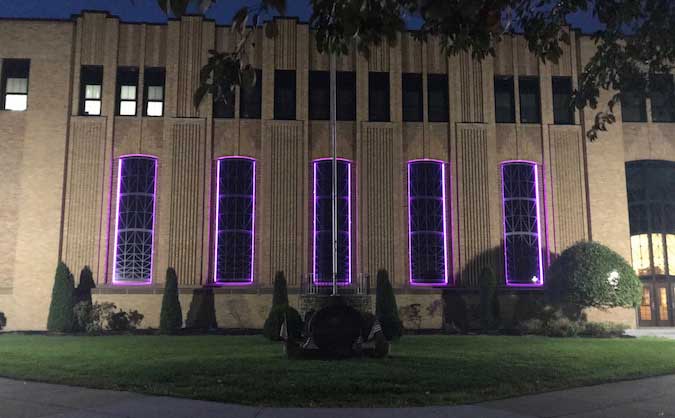 Provided photo
ALBION – Last night was the first time new LED lights were on in the front windows at the Albion Middle School to promote Purple Eagle pride.
The windows had a purple outline this morning when students arrived to the school. Many have speculated the purple glow was to celebrate the Albion girls' varsity soccer win on Tuesday, 2-0 over East Aurora, to advance to the Sectional finals on Saturday.
"It was a happy coincidence that they appeared the same night as the one we celebrate the girls' win!" Michael Bonnewell, the district superintendent, said in an email.
The lights can be either purple or white. They will be on each night to highlight the front of the Middle School building, an Art Deco structure built in the 1930s.