Law enforcement will increase DWI patrols on Thanksgiving weekend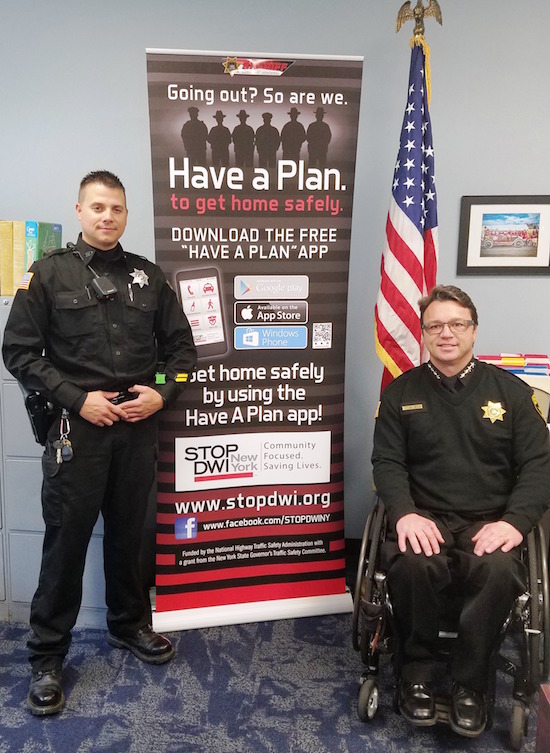 Provided photo
Orleans County Sheriff Randy Bower, right, and Deputy Ryan Flaherty are pictured with a STOP-DWI display.
Bower, who also serves as the county's STOP-DWI coordinator, said local law enforcement agencies – Medina, Albion and Holley police departments – will participate in a special enforcement effort to crack down on impaired driving during the Thanksgiving weekend.
The increased patrols is one of many statewide enforcement initiatives promoted by the New York State STOP-DWI Association with additional funding from the Governor's Traffic Safety Committee and implemented by the STOP-DWI  Foundation, Bower said.
There will also be increased patrols for DWI during the holiday season in December.
He urged the public to have a plan to get home safely if they have been drinking.
The "Have A Plan Mobile App" can be downloaded to a smart phone. For more information, click here.