Law enforcement investigating bank robbery in Elba on Tuesday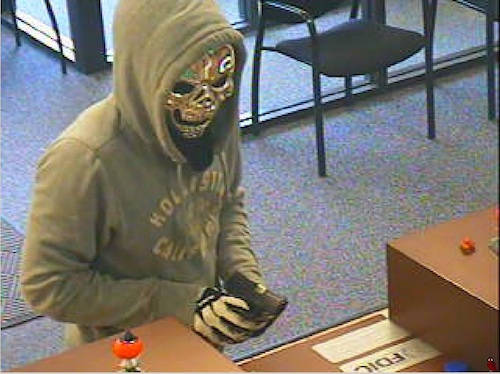 Press release, Genesee County Sheriff's Department
ELBA – At approximately 2:35 p.m. on Tuesday, Oct. 18, the Genesee County Emergency Dispatch Center (9-1-1) received a report from a teller at Elba M&T Bank, 7133 Oak Orchard Road (Route 98), Elba, that the bank had been robbed.
A description of a vehicle involved in the robbery was given to dispatchers and patrols from the Genesee County Sheriff's Office and New York State Police responded.
The bank teller observed the get-away car and license plate number and reported it to dispatch, along with a description of the two robbers. The car was described as a silver Dodge Stratus, which traveled northbound on Route 98 upon leaving the bank.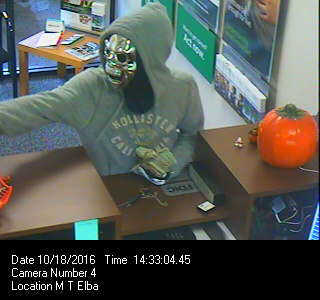 The two suspects were wearing face masks, gloves and dark-colored hoodies. The get-away car was located approximately 1/10th of a mile north of the bank and it looked like the suspects got into another vehicle and fled.
Investigation revealed that the silver Dodge Stratus was stolen from the Spencerport area and the license plates were stolen from the City of Rochester.
The amount of money stolen is unknown, but it is believed to be not substantial.
Investigation is continuing by the Genesee County Sheriff's Office, New York State Police and FBI.