Latest library adventure: making trinket boxes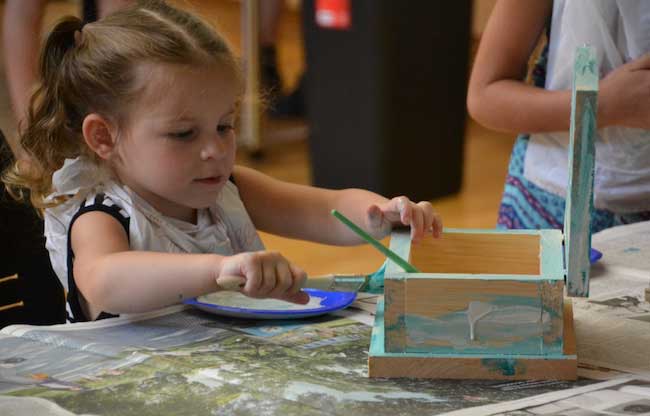 Photos by Tom Rivers
ALBION – Stella Edward, 3, of Albion gives a generous coat of paint to a trinket box at Hoag Library during the summer reading program.
She was one of 70 kids who painted a box on Tuesday at the library.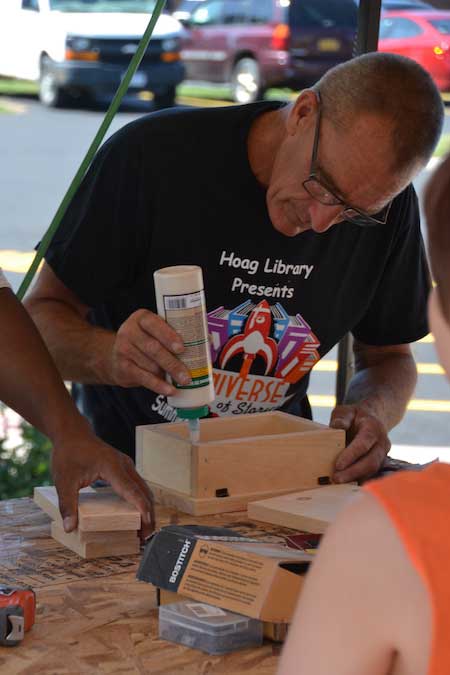 Jim Babcock of Babcock Construction and his employees made the boxes out of wood. In previous years, Babcock made birdhouses and birdfeeders for kids in the summer reading program.
He cut and assembled the wooden pieces for the trinket boxes, and the kids then painted them.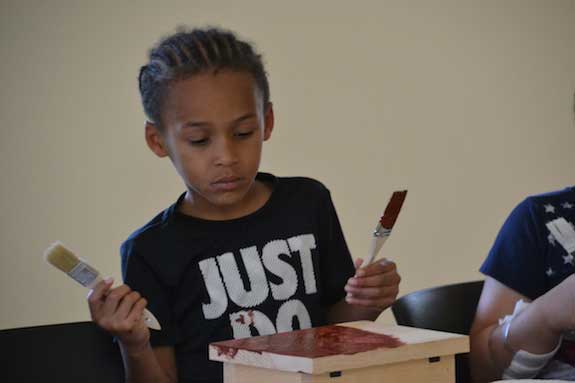 Justin "Scoop" of Medina gives his trinket box a multi-colored look. He is part of the Little Leapers Childcare Center in Albion.