Last touch on Santa Mural includes artist's signature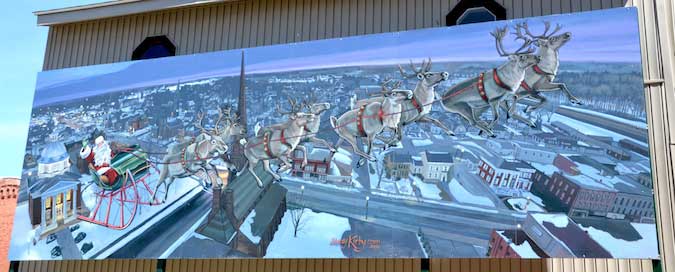 Photos by Tom Rivers
ALBION – The new 24-foot-long mural of Santa Claus in his sleigh over Albion was completed on Friday. The mural went up on Thursday at Waterman Park, a half block south of the Erie Canal.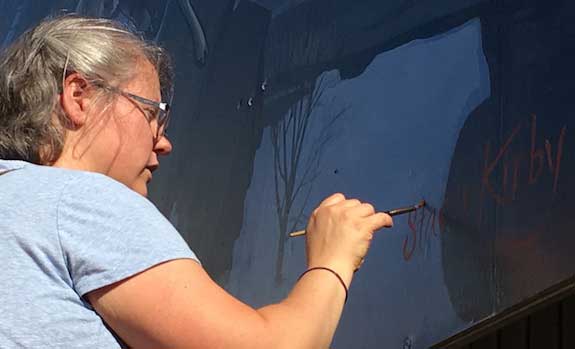 Photo courtesy of Ingrid LaMont
Artist Stacey Kirby Steward, an Albion native who now lives in Spencerport, was back on Friday to add her signature and paint on over the bolt used to hold the mural on a metal frame.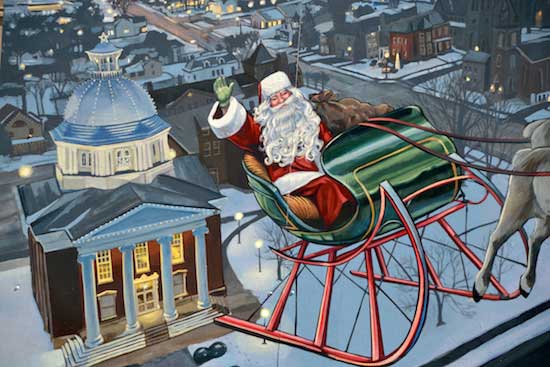 The mural highlights the Courthouse Square, downtown and the Erie Canal, which are all nationally recognized historic districts and landmarks.
The Albion Rotary Club coordinated the project and wanted to highlight the historic districts and small town charm on main Street.
The mural also honors Charles Howard, who ran a Santa Claus School in Albion from 1937 to 1966. Howard also created Christmas Park in Albion, and served as the Macy's Thanksgiving Santa in New York City for nearly 20 years.
Howard remains a revered figure among people who play Santa Claus. Albion hosted a Santa Claus conference in 2010 and 2015. The Rotary Club is hopeful the mural will provide an extra incentive for the Santas to return.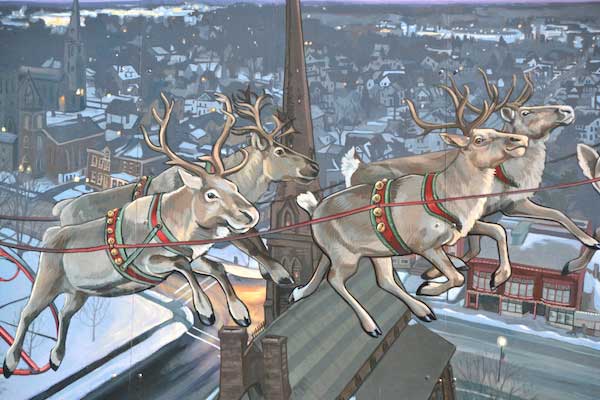 These reindeer fly past the First Presbyterian Church and its 175-foot spire, making it the tallest building in Orleans County.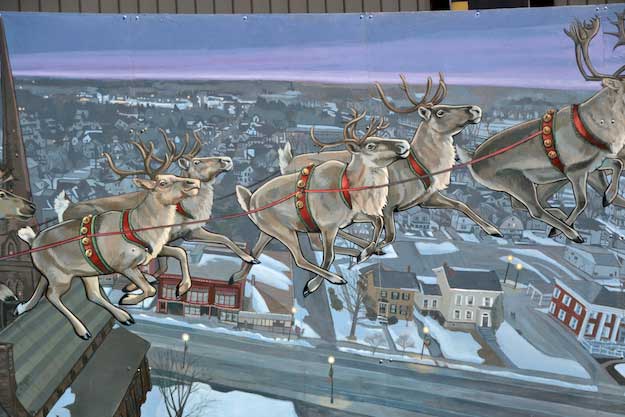 Steward added Christmas lights to some of the Main Street storefronts.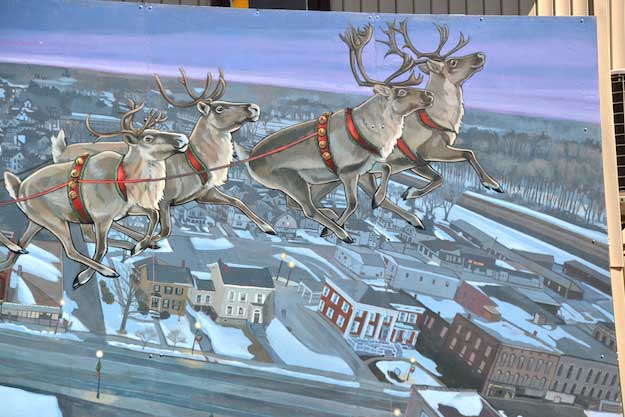 The Erie Canal is at the far right of the mural. The canal is a National Historic Landmark that opened in 1825.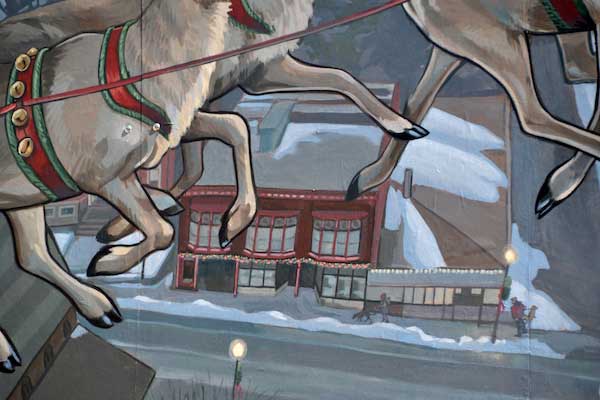 Kirby Steward included six people in the mural, who are family who have been supportive in her artistic pursuits.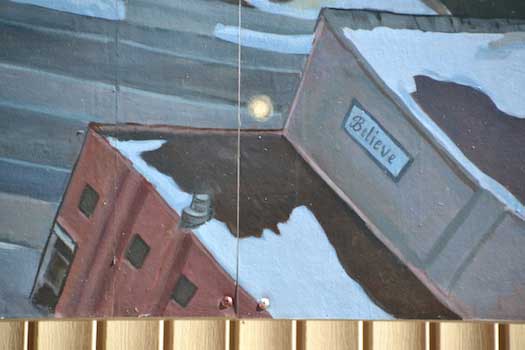 She also included the "Believe" sign which was added by the Albion Betterment Committee in November 2016. The 10-foot-long sign is on the Gurney's Olde Coach Inn at 35 North Main St.
The Betterment Committee is raising funds to have a bronze statue at Waterman Park in honor of Charles Howard.