Lake Plains Players to perform Oklahoma!
Community theater group brings back a popular show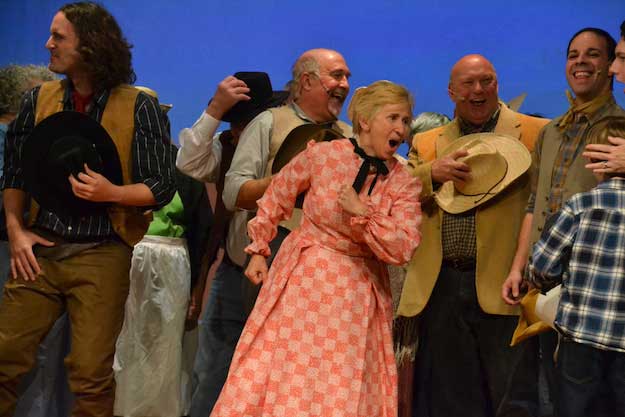 Photos by Tom Rivers
MIDDLEPORT – Trisha Stacey, a Medina elementary music teacher, plays the role of Aunt Eller in the Lake Plains Players' production of Oklahoma!
The show will be performed by 38 cast members on Friday and Saturday at 7:30, and Sunday at 2 p.m. at the Roy-Hart High School Auditorium, 54 State St. (Click here for ticket information.)
The musical has been popular for generations. The Players performed it about 30 years ago. It emerged as a Broadway hit in 1943. Oklahoma! is set 1906 before Oklahoma became a state.
"We wanted something that would have general appeal," said Diane Thurber, the musical's director. "It's family friendly. It has good versus evil."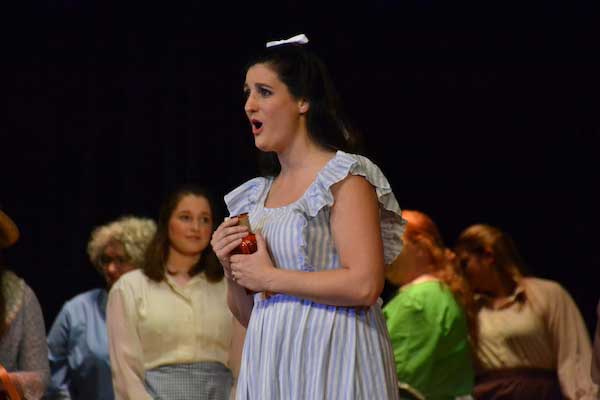 Johna Wiegand is Laurey, who is courted by two men. This is her first musical with the LPP. In this scene she holds a "magic potion" she bought from the unscrupulous peddler, Ali Hakim. It's actually laudanum and Laurey falls asleep under the influence of the opiate.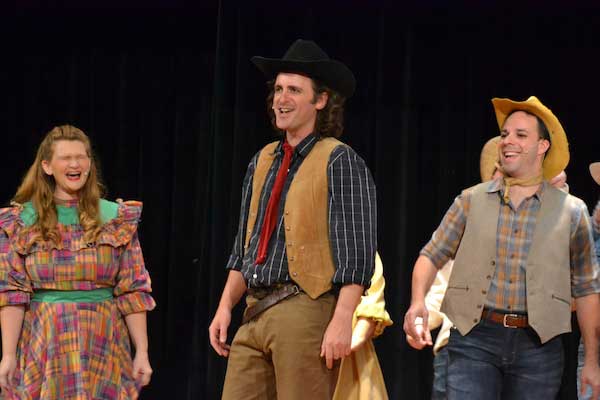 One of Laurey's suitors is Curly McLain (center), a cowboy played by Matthew P. Barry. Scott Weber is Will Parker, right, and Crystal Elliott is Gertie Cummings, a local farm girl fond of Curly.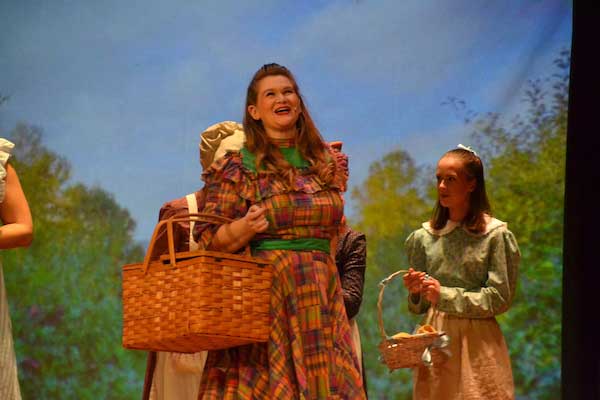 Crystal Elliott of Medina became active in the LPP shows this spring. Her daughter also was in the LPP summer theater program for children. Elliott, 34, is a special education teacher at Holley. She was in the cast of Oklahoma! when she was a student at Albion in 2001.
The Lake Plains Players are like a family, Elliott said.
"I love the people," she said. "They have become my people. And I love singing and dancing and being completely obnoxious in this role."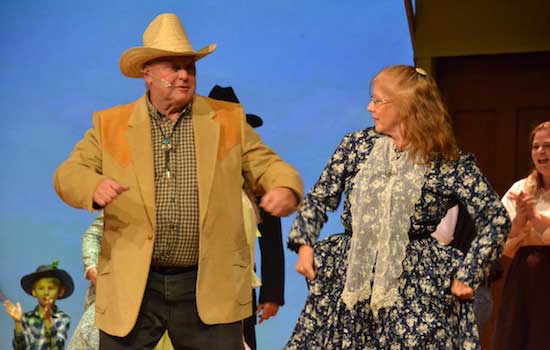 Wes Pickreign, a retired Medina principal, is on stage with his wife, Linda. This is their first LPP show. They do the two-step and waltz in the show.
"It's a lot of fun and it keeps us young," said Mr. Pickreign, 64. "I like their energy."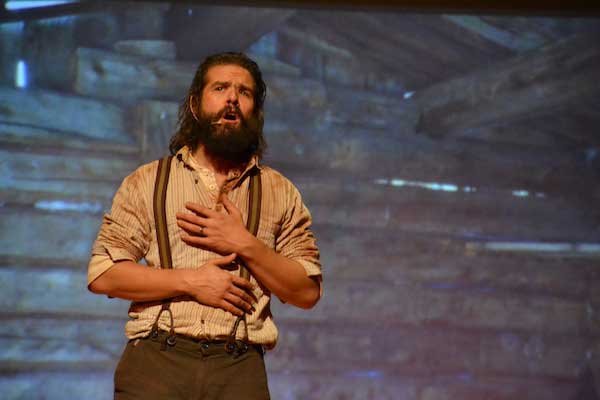 Drew Burke, a Barker vocal teacher, plays a loner, Jud Fry, a hired farmhand on Aunt Eller's ranch. Burke said he usually is typecast in goofy roles. He welcomed the chance to play Jud, who Burke said is a misunderstood character. He tries to win Laurey's affection.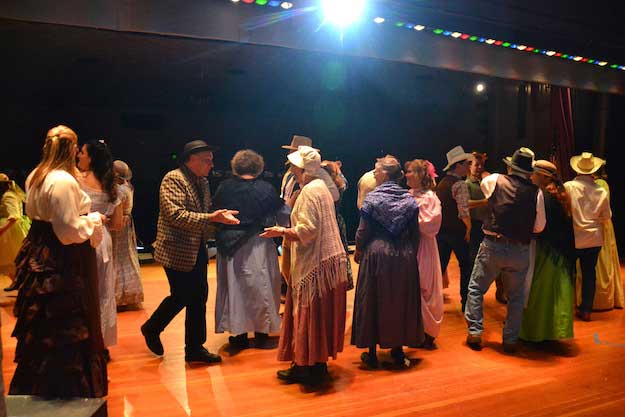 This photo from the back of the stage shows the cast in one of the big numbers, "The Farmer and The Cowman."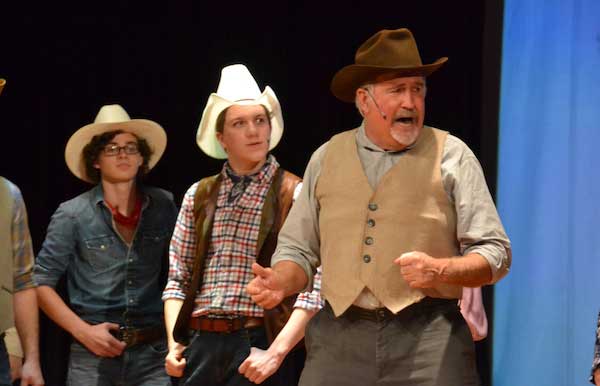 Lyndonville apple farmer Darrel Oakes has been a mainstay in the LPP productions for many years. He gets a solo in this scene. His nephew, Sawyer Wilson, is a cowboy in back center. Sawyer is a senior at Lyndonville High School.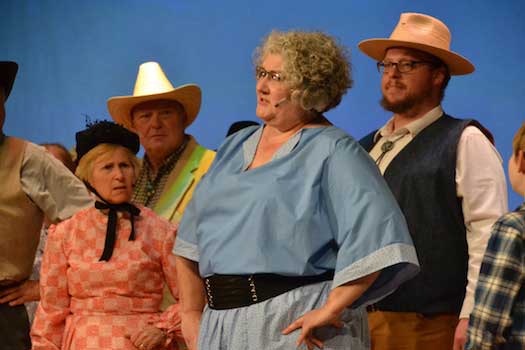 Wendy Oakes Wilson returns to the stage after a 35-year break. She is Sawyer's mother and Darrel's sister. She also helps run LynOaken Farms and the Leonard Oakes Estate Winery.