Lake Plains Players swap gender roles in classic Broadway songs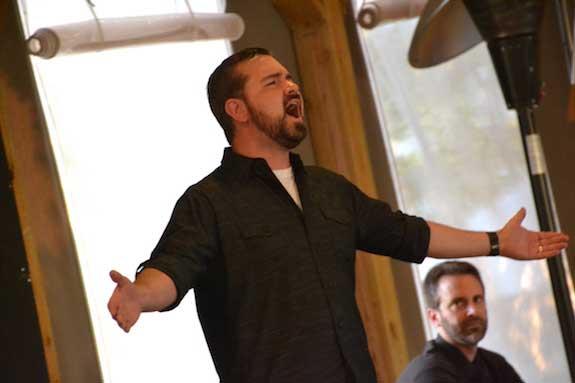 Photos by Tom Rivers
MEDINA – Jason Mussachio sings "I Could Have Danced the Night Away" from My Fair Lady during a performance for the Lake Plains Players on Friday evening at the Leonard Oakes Estate Winery on Ridge Road.
Mussachio and six other performers did a gender swap in singing famous Broadway songs. "Miscast Classics" is a fundraiser for the LPP's scholarship program. The Players this year awarded its scholarship to Hailey Bader of Albion.
The seven-member singing troupe will perform "Miscast Classics" at 7:30 p.m. today at the Flight of Five Winery in Lockport. Donations go towards the scholarship.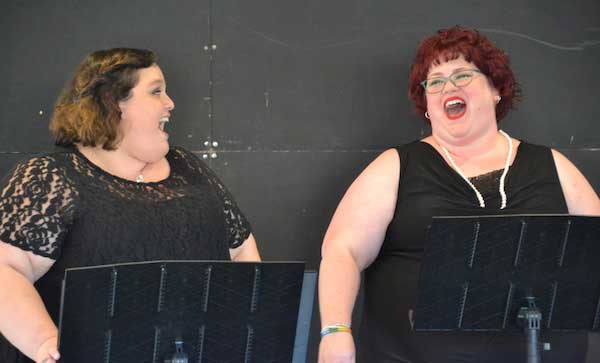 Sarah Hill, left, and Theresa M. Jones sing "Everybody Ought to Have a Maid" from A Funny Thing Happened on the Way to the Forum. Jones served as director of Miscast Classics. She also performed in the role of the Lion from The Wizard of Oz, singing "If I Were King of the Forest."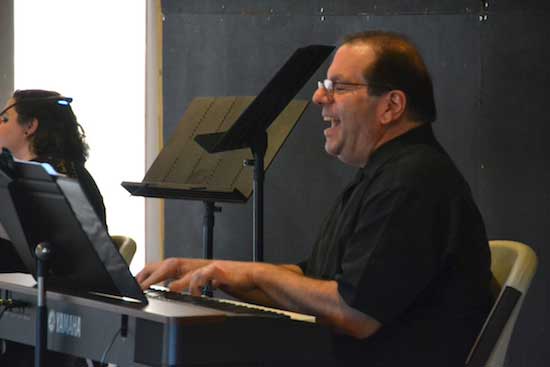 Gary Simboli, Albion's High School music teacher and drama director, performs "I Enjoy Being a Girl." He also sang "And I Am Telling You" from Dreamgirls.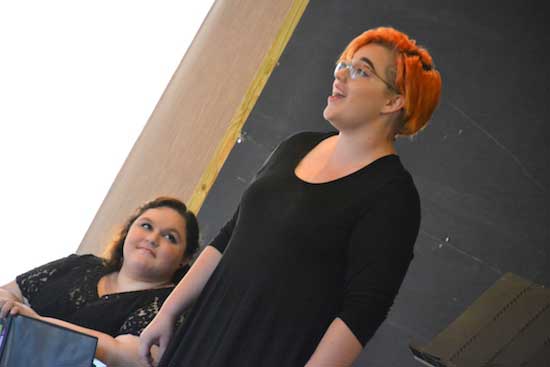 Paige Huth sings "Dulcinea" from Man of La Mancha.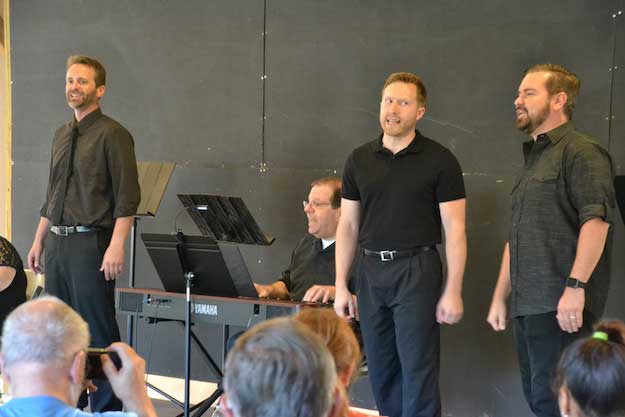 The show opened with "Pick a Little, Talk a Little" from The Music Man. From left include Matthew P. Barry, Gary Simboli, Eric Glynn and Jason Mussachio.