Lake Plains Players award 3 scholarships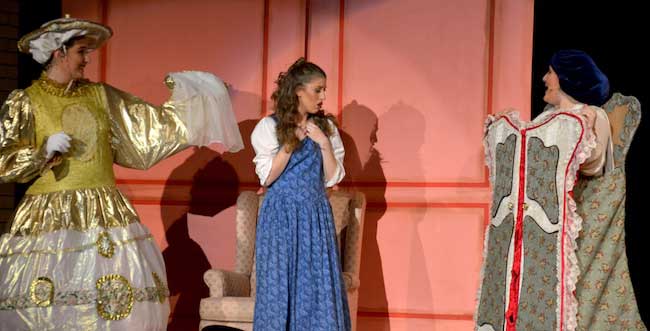 Natalie Allen, center, of Lyndonville starred as Belle in Lyndonville-Medina's production of Beauty and the Beast in March.
Allen received one of three $250 scholarships from the Lake Plains Players, a community theater group. The Players awarded the scholarships to students who plan to continue their studies in the performing arts (Theater Arts, Dance, Musical Training, etc.) after high school.
Allen will be attending Nazareth College in Rochester to study music education.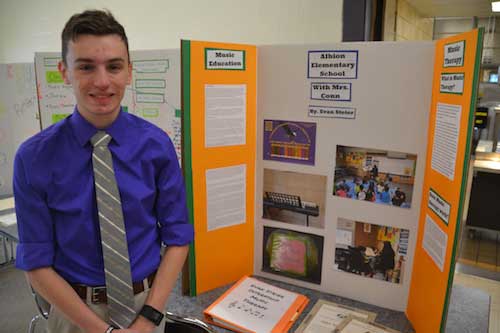 Evan Steier also received a scholarship. He is pictured Friday at Albion High School with a display board highlighting his internship experience with Albion music teachers, Karen Conn in the elementary school and Carrie Kozody in the middle school.
He will be attending Nazareth College to study music therapy.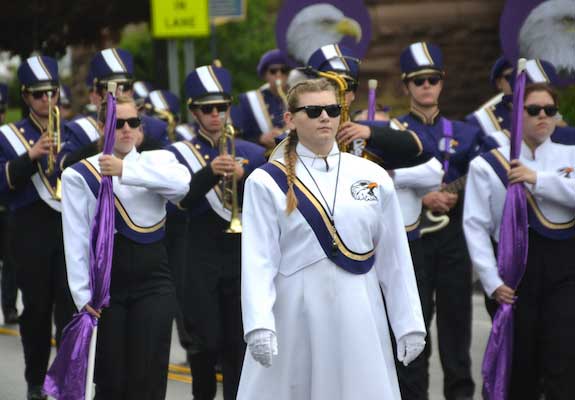 Shannon Broda, a drum major in the Albion marching band, leads the group during the Memorial Day parade. She received a $250 scholarship. She will be attending SUNY Fredonia to study music.