Kuckville finds alternative holiday tradition due to high waters, switching from boats to golf carts for parade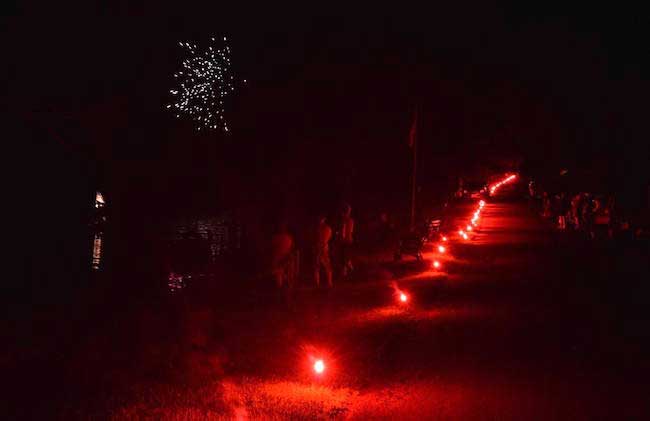 Provided photos
CARLTON – The Saturday just before July 4th is a festive and fun day for residents in Kuckville, a Carlton lakeside community.
The neighbors usually gather for a boat parade and set off flares at 10 p.m. along the shoreline.
This year the high waters in Lake Ontario and Johnson Creek forced the community to change its plans. Many of the residents have yards under water and couldn't set off flares. Some residents haven't been able to return to their flooded properties so far this summer.
The community was still able to have a long line of flares. Residents also gathered by the shoreline to watch a boater with an American flag, while the National Anthem played.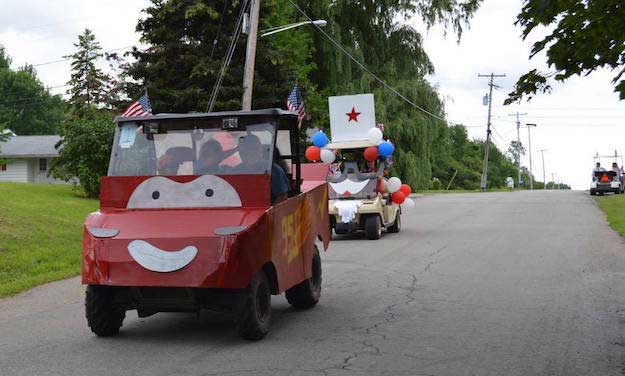 Normally there are several boats decorated in theme for a parade along Johnson Creek. But the high water made it difficult to fit boats under a bridge on Lakeside Road. So residents decided the parade would go on – in golf carts.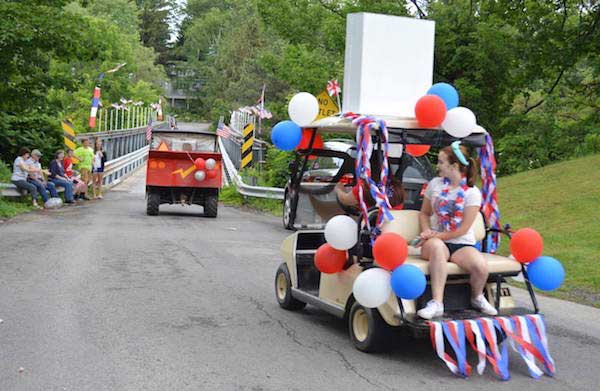 The golf carts head for the bridge in this Carlton hamlet.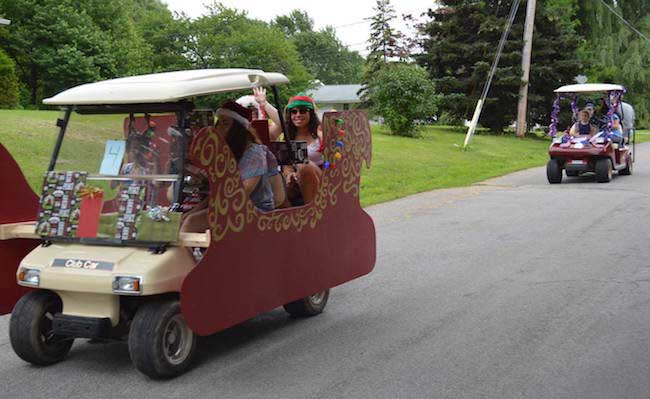 The close-knit community has been tested from the erosion and flooding, but Saturday proved a fun day for residents who rallied to keep up the community tradition just before July 4th.