Kitchen fire damages Barre home, dog perishes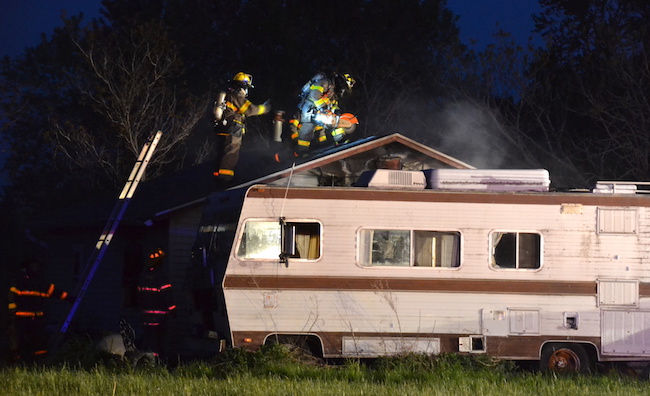 Photos by Tom Rivers
BARRE – Firefighters cut through the roof of a house at Rice Homes off Route 98, to ventilate the structure. The house is next to this camper.
Firefighters were called to the scene at 8:48 p.m. for reports of a structure fire. The occupant of the house was cooking bacon and the fire started in the kitchen. Orleans County fire investigators are at the scene to officially determine the cause.
The man in house was able to safely get outside but Barre Fire Chief James Neal said a dog died in the fire.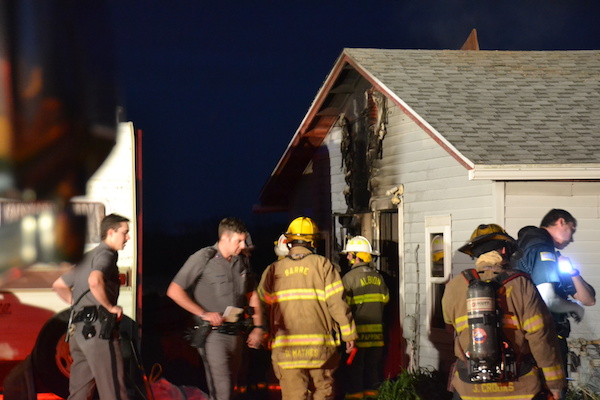 The house suffered water and smoke damage, and Neal said it appears the contents are all ruined.
The man who lives at the house has a burn on his hand, and some minor injuries with cuts and scrapes.
Albion, Barre and Medina firefighters responded to the scene, as well as the Orleans County Emergency Management Office, Orleans County Sheriff's Office and the State Police.