Kitchen at Albion church served 247 meals for early Christmas celebration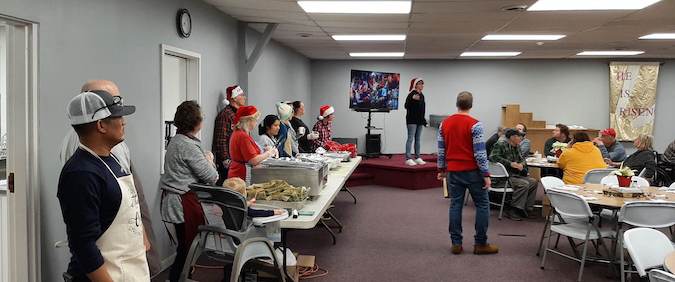 Provided photos
ALBION – The Orleans Koinonia Kitchen at Harvest Christian Fellowship served 247 meals on Thursday in an early Christmas celebration that included a visit from Santa and Mrs. Claus.
The top photo shows Faith Smith, director of the OK Kitchen, speaking to the group in the fellowship hall of the church.
Eladio Beltran, left, prepared Mexican chicken tacos with a side of black beans and red rice.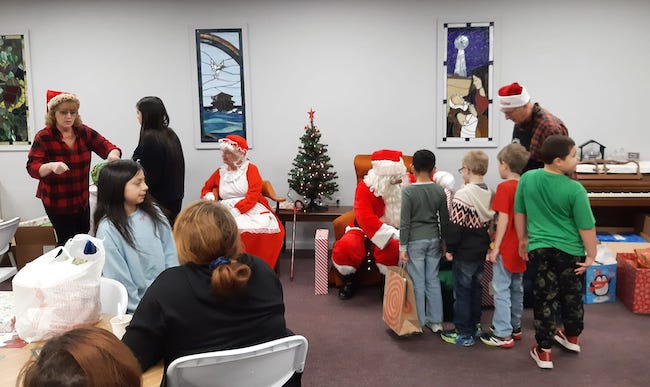 In addition to the 247 meals, 57 children received gifts from Santa. There were also 25 families given 25 holiday boxes.
"We want to thank everyone from the bottom of our hearts for all the help, support, donations and time that this community took part in to make this night a success," Smith said.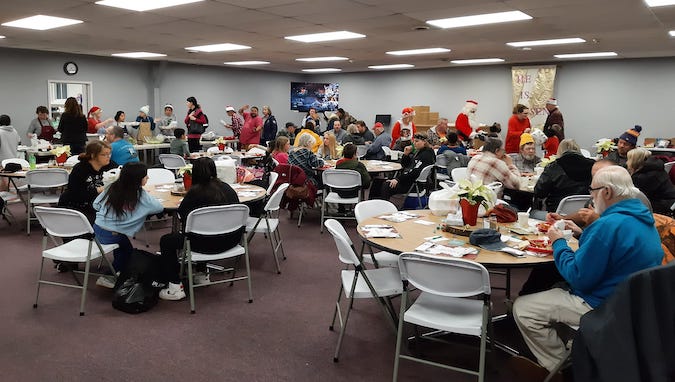 Harvest Christian Fellowship started hosting the kitchen on June 1. It is open Thursdays from 4 to 5:30 p.m. and has served nearly 7,000 meals in seven months. There is one meal left for 2022. Volunteers from the West Barre United Methodist Church are preparing and serving that meal this Thursday.