Kids welcome chance for early Halloween with Beggar's Night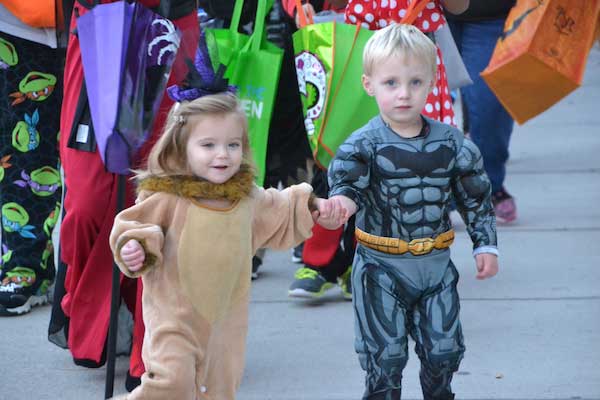 Photos by Tom Rivers
MEDINA – Emma Lilleby, 2, of Medina and Zach Allen, 2, of Medina hold hands as they head down Main Street for Beggar's Night. Emma was a lion with  a witch's hat and Zach was Batman.
It was another big turnout for Beggar's Night in downtown Medina this evening when Medina businesses handed out candy to hundreds of children.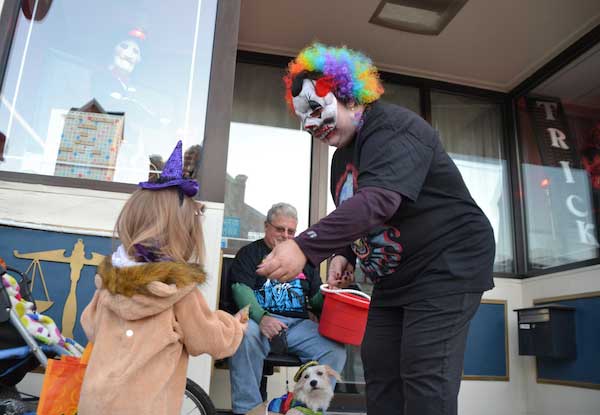 Kathy Bogan, an attorney, dressed as the scary clown from It. Her husband Kevin Bogan, a local funeral director, wore a shirt that declared him the undertaker. Their dog, Roscoe, is a rescue dog from Puerto Rico.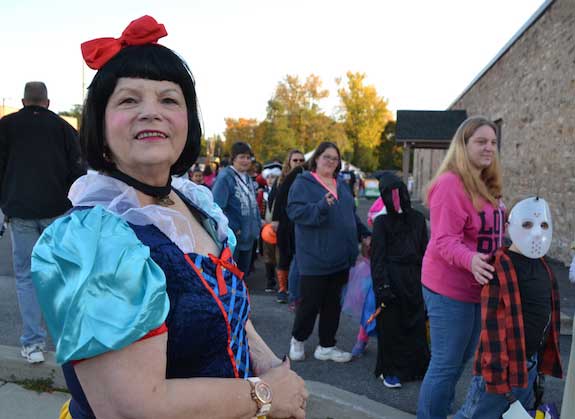 Kathy Blackburn is dressed as Snow White. She is at the start of the Beggar's Night line. Blackburn is one of the leaders of the Medina Business Association and owner of Meggie Moo's.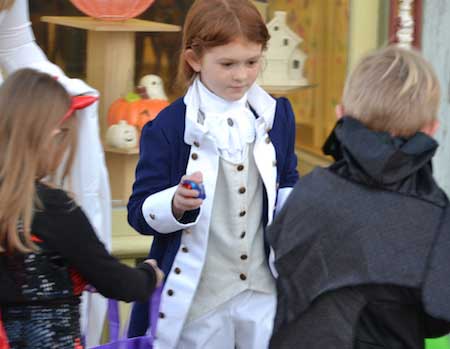 Madelyn Elliott, 8, of Medina is dressed as Hamilton. She handed out candy at her parent's business, Brushstrokes.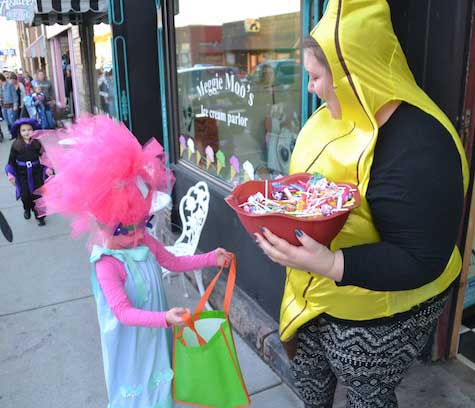 Rebecca Hunt wears a banana costume while handing out candy to Riley Holmes, who is dressed as Princess Poppy from the Trolls.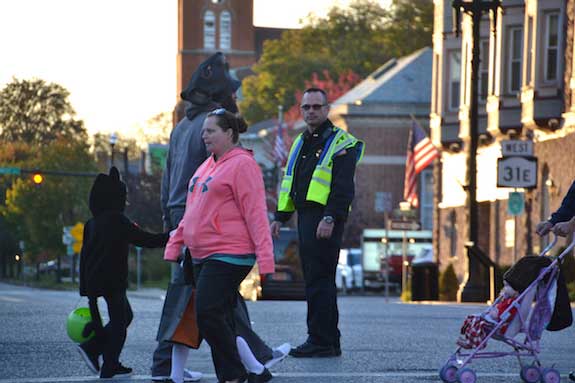 Medina Police Chief Chad Kenward directs traffic in the downtown during the popular Beggar's Night.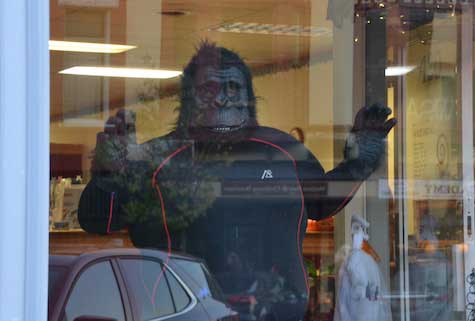 Ely Howard enjoyed scaring people in this gorilla costume.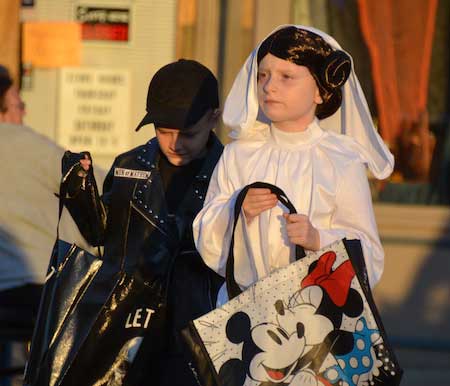 Sandi Beneway, 8, of Medina is Princess Leia from Star Wars and Lukin Szatkowski, 6, of Medina is a biker.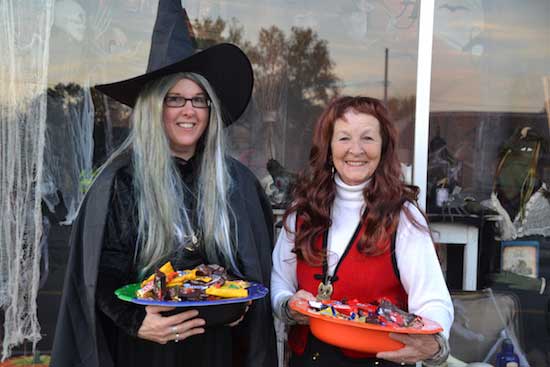 Danette Oakes (left), the owner of Filomena's Favorites, and Linda Dennis hand out treats to kids.