Kids stuck in quarantine get visit from Santa in Kendall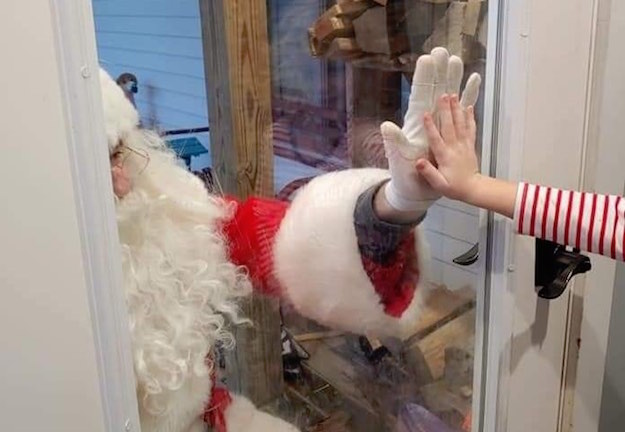 Provided photos
KENDALL – Santa makes a connection with a Kendall child during a visit on Tuesday evening. Santa made 31 stops in the Kendall community on Tuesday, visiting homes of children who are housebound due to a Covid-19 quarantine.
Kristen Ostrander, who has two children in the district, said she felt bad for kids in mandatory or precautionary quarantine during the holiday season.
"Hearing that these kids were missing out on the best time of the year, broke my heart," she said. "Being in quarantine stinks in general but to be in quarantine during Christmas is terrible."
Ostrander last Friday posted in a  Facebook group for Kendall parents. She asked if anyone wanted to me with a project for the students that are in quarantine this holiday season.
"Never did I think I would get such a huge response from our community," Ostrander said. "Not only did I have people contacting me from Kendall but other counties and even from another state. Everyone wanted to help make Christmas a little brighter for the students in quarantine."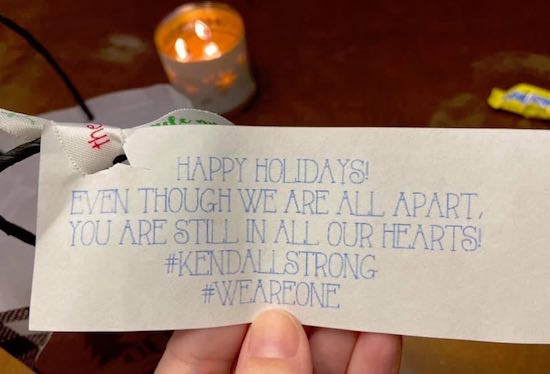 Ostrander received gift bags, snack items, craft items, coupons for free ice cream cones from Circle R Farms, monetary donations towards Redbox codes and McDonald's gift certificates.
"I'm so thankful for everyone that helped me," Ostrander said.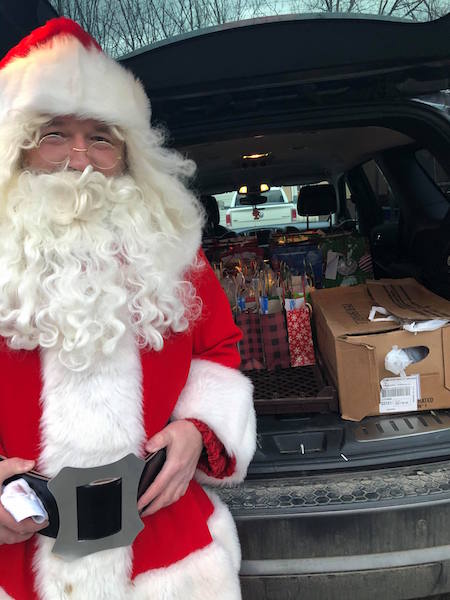 Ostrander also reached out to Santa to see if he would stop by the homes. Santa was able to give nearly four hours Tuesday, going house to house for the kids in quarantine.
"It was not your normal visit from Santa, but we made it work," Ostrander said. "The kids were just as happy to see Santa through a window or door."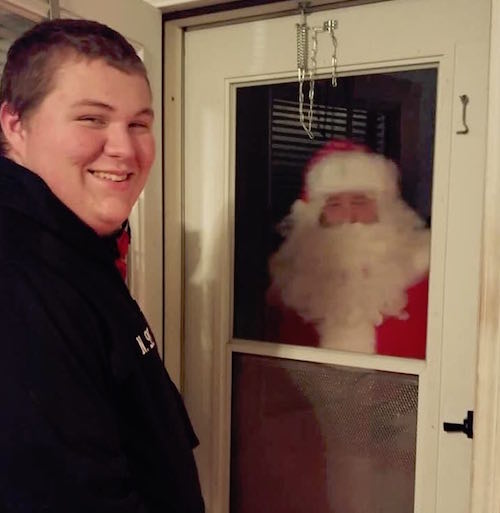 Nate Smith, a Kendall ninth-grader, smiles when Santa stopped by.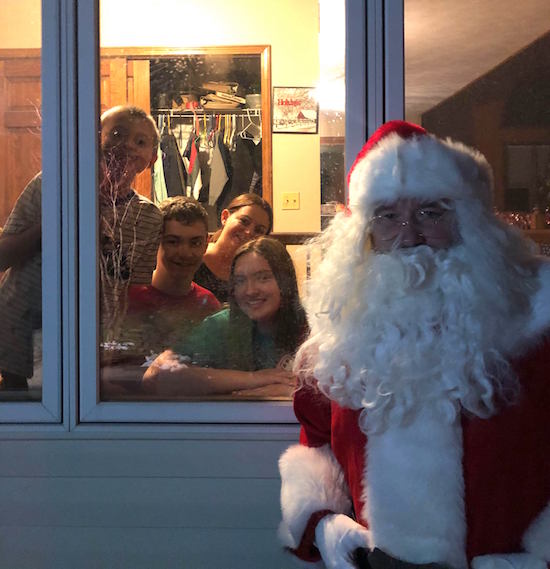 The Hardenbrook family was happy to see Santa on Tuesday.
"It was an awesome time," Ostrander said. "Many times I was fighting back tears. The joy the kids had when they saw Santa was priceless."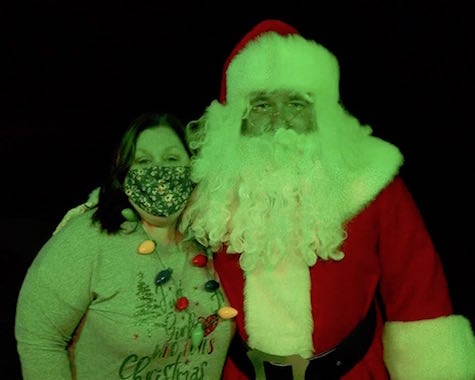 Kristen Ostrander and Santa spread some holiday joy on Tuesday in Kendall.