Kids receive basketballs in honor of the late Justin Swanger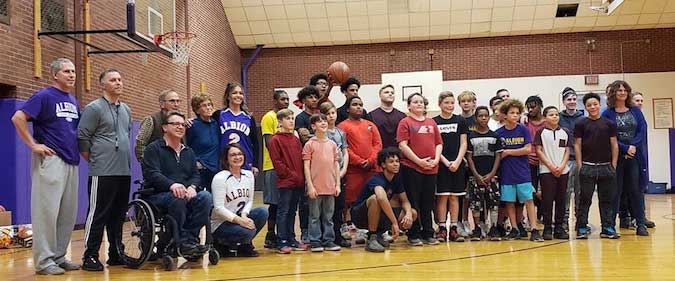 Provided photos
ALBION – The family of Justin Swanger on Tuesday handed out 24 basketballs to boys who participate in a basketball program run by a group of the local churches through PACT – Pastors Aligned for Community Transformation. Matt and Sharon Sugar oversee the program at the Albion Middle School.
Swanger was a high-scoring 3-point shooter for the Albion varsity basketball team. He died in his sleep at age 22 on Nov. 28, 2014. Tuesday was near the fifth anniversary of his passing.
His mother, Paula Canne, attended the open shoot basketball program on Tuesday and gave the boys basketballs in honor of her son.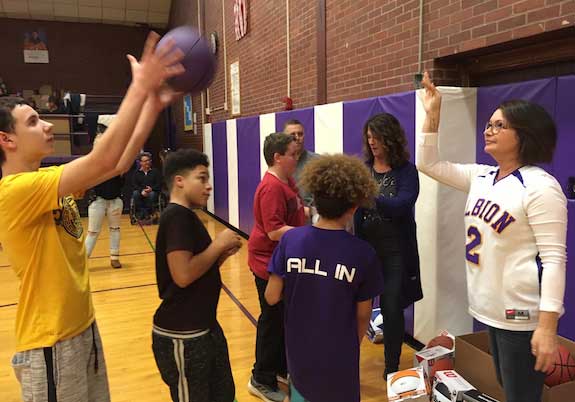 Paula Canne, wearing the Albion basketball jersey, gives away basketballs on Tuesday.
Justin's basketball coach Tim Archer and Sheriff Randy Bower both spoke about their experiences with Swanger, who was a hard worker and was well liked for sense of humor.
He was a key member of the Albion basketball team. He had a scrappy playing style and a knack for hitting long 3-pointers. He graduated with the Class of 2010.