Kids learn fire prevention at annual Medina FD open house
Photos by Tom Rivers
MEDINA – The Medina Fire Department held its annual open house on Sunday. Donato Rosario, a new Medina firefighter, helps Nathan Gray, 4, of Medina aim a fire nozzle at a target as part of the open house.
The open house included fire safety material, fire station tours, fire extinguisher training, family activities, car seat inspections and other activities.

Fake smoke comes out of the 35-foot-long fire safety training trailer. The trailer is owned by Orleans County's Emergency Management Office, and is available to all 12 fire departments in the county.
Inside, there are smoke simulators with fog. The trailer is used to help children and families develop fire escape plans. Firefighters stress the importance of having working smoke alarms, knowing two ways of getting out of a room. A door is the first try, but the second way out may be a window. Families should also have a meeting place outside a house or apartment in case of fire. Usually that is in front of the residence.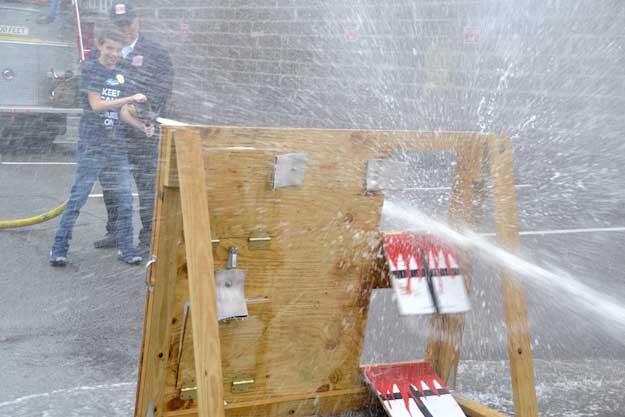 Robert McCarthy, 12, of Medina sprays water on the targets set up in the parking lot behind the fire hall.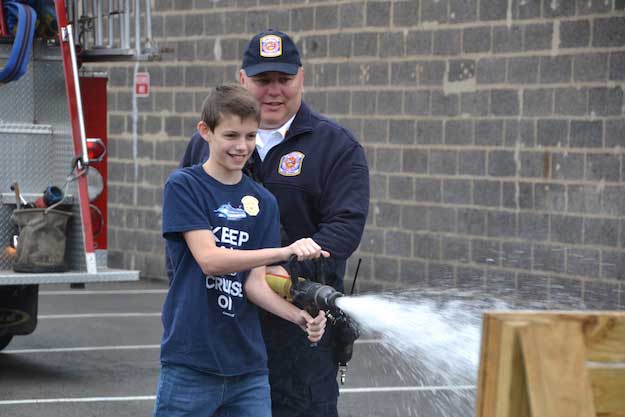 Jonathan Higgins, a captain with the Fire Department, assists Robert McCarthy in aiming the nozzle at the targets.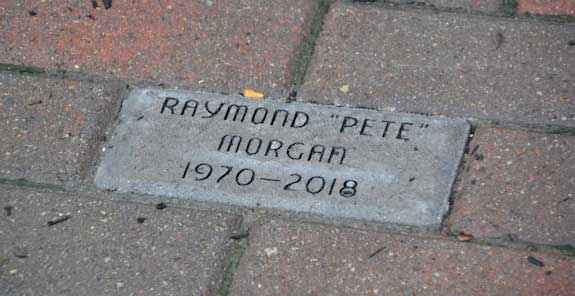 Before the open house the Fire Department held its annual memorial service. This year the department honored the late Raymond "Pete" Morgan, a long-time Medina firefighter and police officer who passed away on Jan. 31 at age 68. A memorial brick is in his honor by the firefighter memorial in front of City Hall.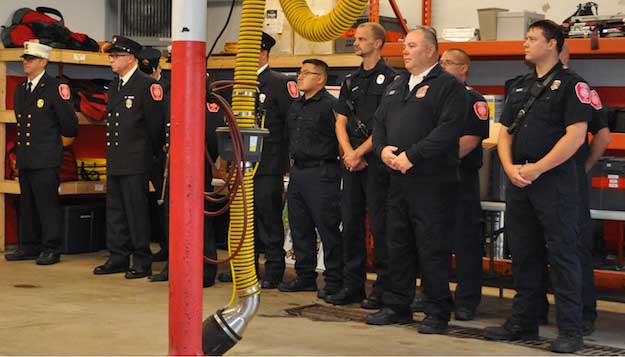 Photos courtesy of Steve Cooley: The memorial service was moved inside the firehall due to the weather.