Kids get hands-on experience with fire apparatus at Albion to cap off Fire Prevention Week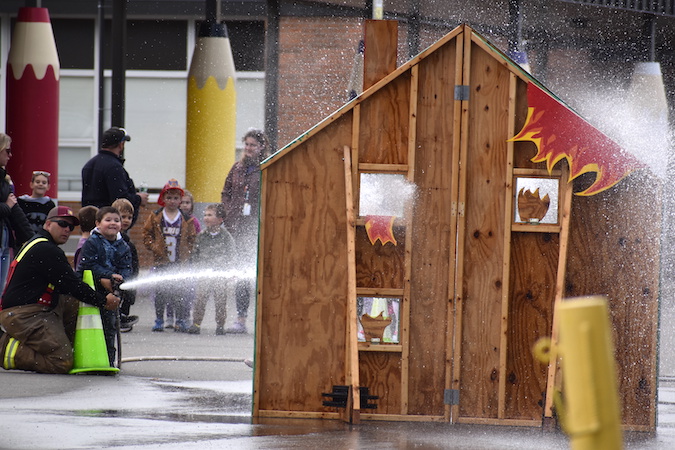 Photos by Tom Rivers
ALBION – Barre firefighter Gary Rowley lets Albion kindergarten Ethan Dona spray water at a target in the elementary schoo, parking lot today to conclude Fire Prevention Week at the school.
Firefighters visited classrooms from prekindergarten to grade 5 earlier in the week. Today about 800 students went to different spots in the parking lot to see fire trucks, a fire rescue boat, and see some of the tools and equipment used by firefighters.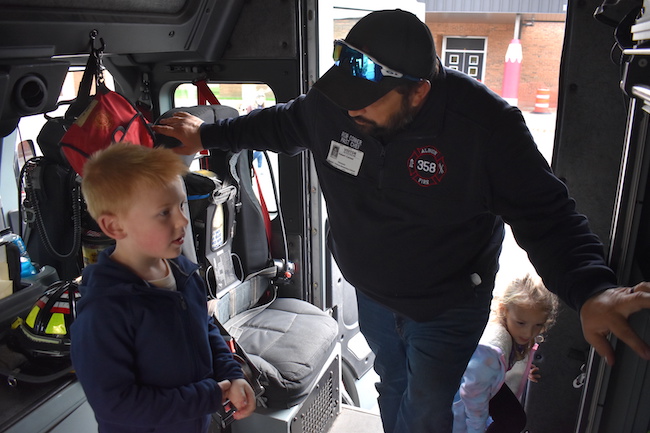 Carter Klips, a kindergartener, checks out the inside of the Albion ladder truck. He is shown some of the gear by Rob Conner, a past fire chief for Albion. Carter was impressed there was a small refrigerator in the truck.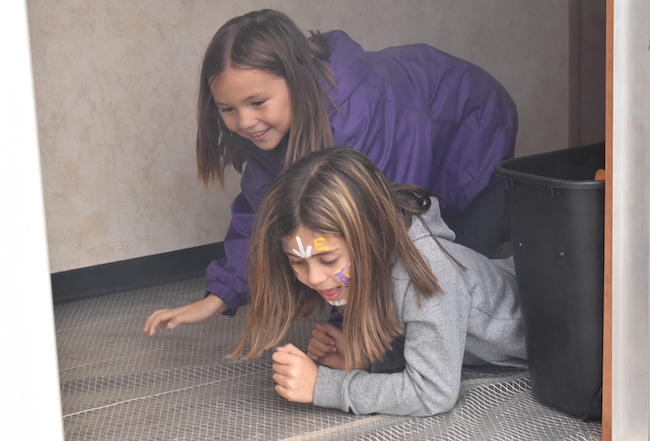 Aubrey Stinson, below, and Amelia Fisher crawl through a room simulated to have smoke. They are third-graders. (This week is also homecoming at Albion and Aubrey has on some face paint.)
The smoke simulator is in a fire safety training trailer owned by the Orleans County's Emergency Management Office. It has a fog machine to simulate smoky rooms. Students were urged to "Stay Low and Go."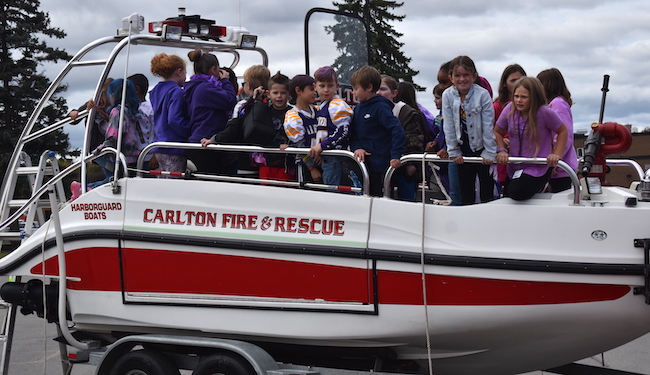 These third-graders climb on the Carlton rescue boat.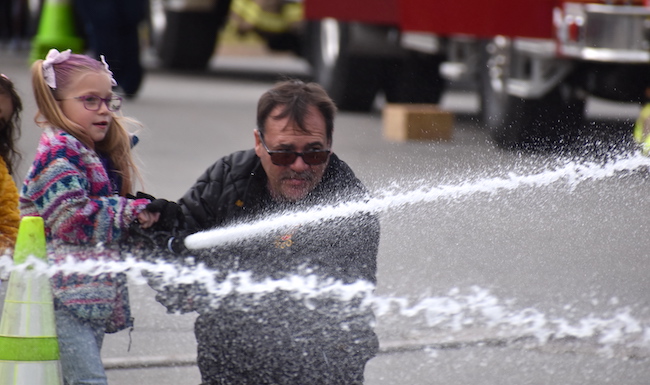 Mark Farone of the Barre Volunteer Fire Company assists Maisyn Stirk with spraying water at a target.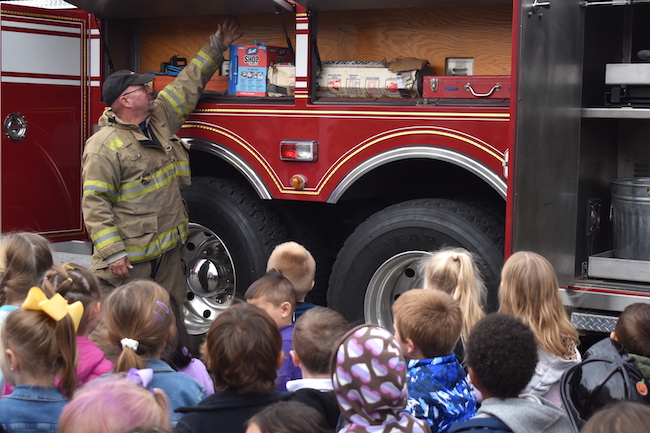 Charlie Monacelli, an Albion firefighter, shows some of the tools used by firefighters. Monacelli took the day off from work today and volunteered to help with fire prevention week. He has a kindergartener at Albion.