Kids enjoy new playground at Pine Street Park in Medina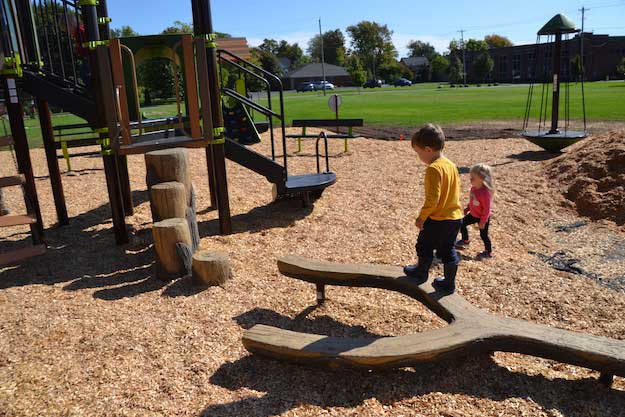 Photos by Tom Rivers
MEDINA – A new playground at Pine Street Park is a popular spot for kids to climb, swing, slide and play.
Cole Houseman, 3, of Medina, left, tests his balance on Wednesday. He is joined by Adalynne Fox, 2, of Medina.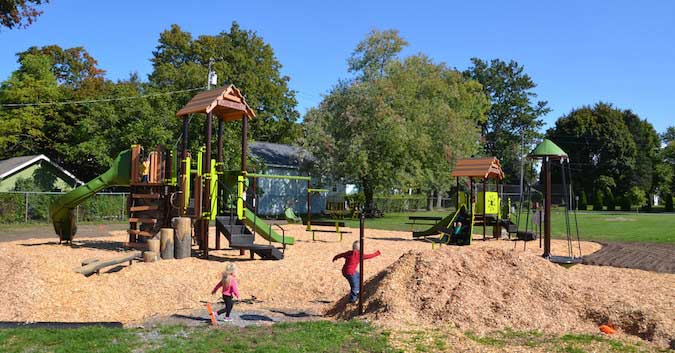 Community members raised the money to upgrade the playground. The improvements will also include a new splash pad and a pathway that will include flowers and butterfly gardens.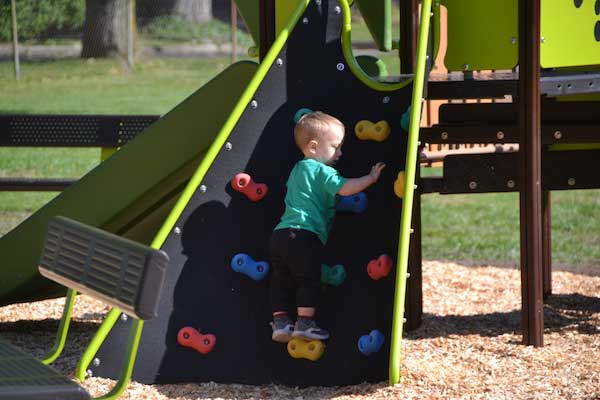 Jay Houseman, 1, of Medina tries a climbing wall at the new playground.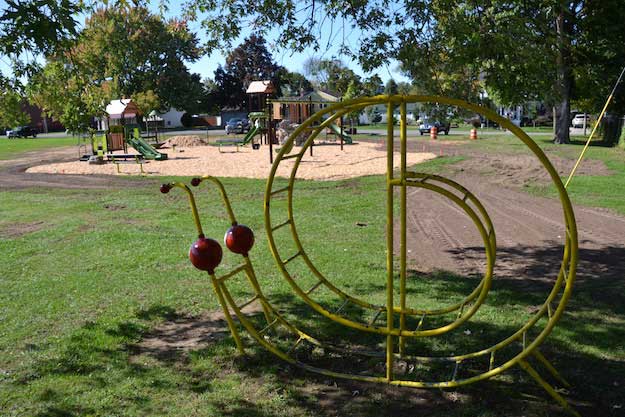 While the park is getting about $150,000 in improvements, one favorite is staying. The Snail remains a popular piece at the park, which is located off Park Avenue.