Kids enjoy breakfast with Santa in Albion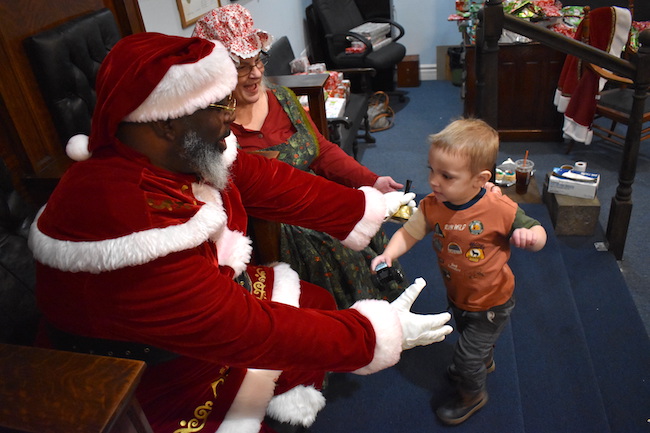 Photos by Tom Rivers
ALBION – Santa and Mrs. Claus greet Eli Laine, 2 ½ of Albion, at the Albion Masonic Lodge on Saturday morning.
The Santa bears a resemblance to Al Wilson, pastor of the Royal Body Shop Outreach Ministries, while Mrs. Claus looks similar to Valerie Rush.
Santa and Mrs. Claus greeted children and families throughout the day on Saturday as part of an "Inside the Snow Globe" event.
The Masonic Lodge hosted breakfast, lunch or dinner with Santa on Dec. 3 and Dec. 17. Several local businesses and organizations coordinated other activities. The event was organized to give people a chance to spend time with Santa without the pressure of a long line and large group of people.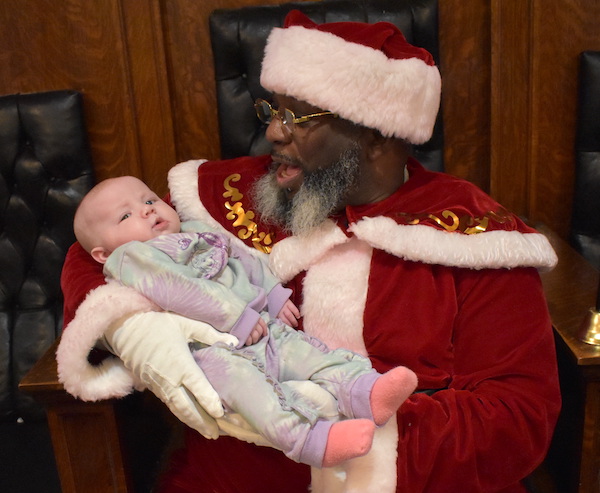 Santa holds Khloe Swan of Albion. The gregarious Santa wished people a Merry Christmas, and said, "Go Bills" after their visit.
The "Inside the Snow Globe" events with Santa were organized by Dan Conrad, owner of Toyz n Kandy.