Kids delight in sledding and fun at Bullard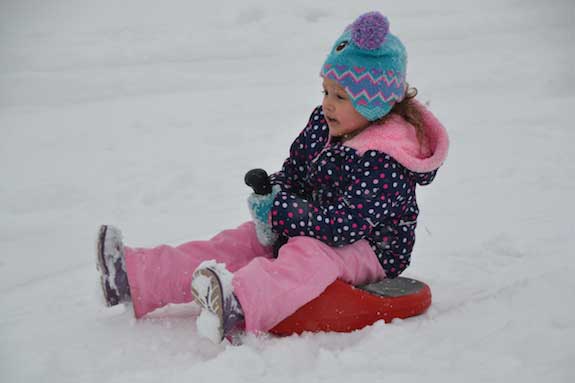 Photos by Tom Rivers
ALBION – Aria Santiago, 4, heads down the hill at Bullard Park when many kids were at the park enjoying a sledding and snowboarding competition.
The park is hosting games and competitions from 3 to 7 p.m., with a bonfire of Christmas trees at 6.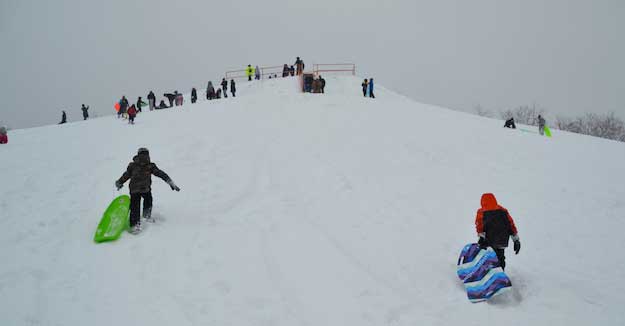 Patrick Fox of Albion, lower left, and Mason Rhoda of Albion head back up the hill for another trip.
It was ideal sledding conditions with lots of snow and temperatures in the high 20s without much wind.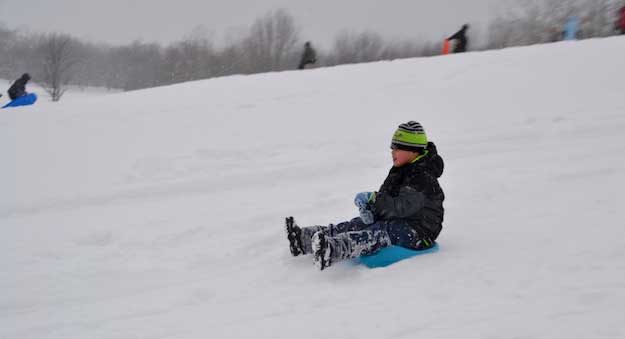 Charles Santiago, 8, of Albion enjoys a fast trip down the sledding hill.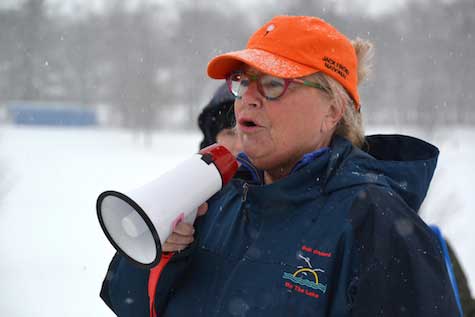 Kim Remley, one of the organizers of the event with Energize Albion, calls out for snowboarders to see how far they could go down the hill.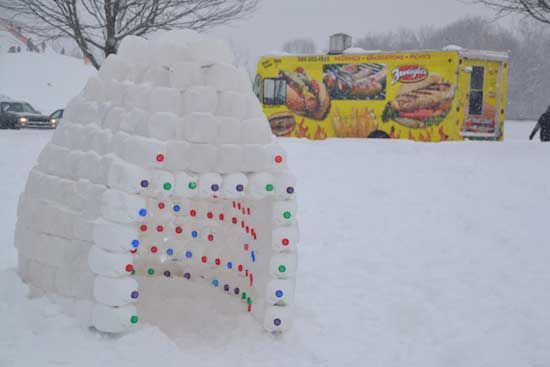 Lisa and Skip Stratton made this igloo out of milk jugs. There also is a food truck at the event.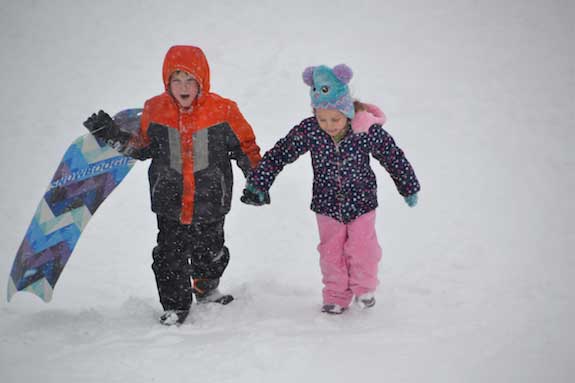 Mason Rhoda and Aria Santiago help each other walk up the hill for another turn of sledding.