KeyBank changes take effect in Orleans
Bank closes First Niagara branch in Holley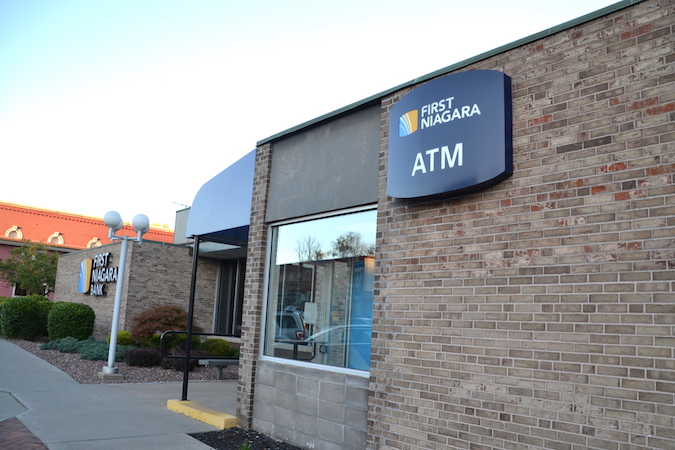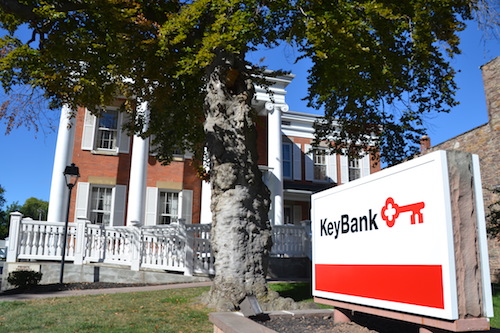 HOLLEY – First Niagara Bank is no more in Orleans County.
In Albion, the First Niagara site became a KeyBank operation on Saturday, with the new sign unveiled after being hidden under a temporary covering.
In Holley, the First Niagara site closed after Friday and won't reopen. (The photo above shows the site in Holley on Friday, the last day it was open.)
KeyBank acquired First Niagara in a $4.1 billion deal. On Tuesday morning, 304 First Niagara locations will reopen as Key sites, including the one in Albion.
KeyBank has been working over the long holiday weekend to prepare the First Niagara branches for the first business day as KeyBank on Tuesday.
In Holley, the bank posted a notice on the window that the the First Niagara accounts were transferred to the Brockport branch at 4707 Lake Rd.