Kendall's Home Grown Days provides summer fun for community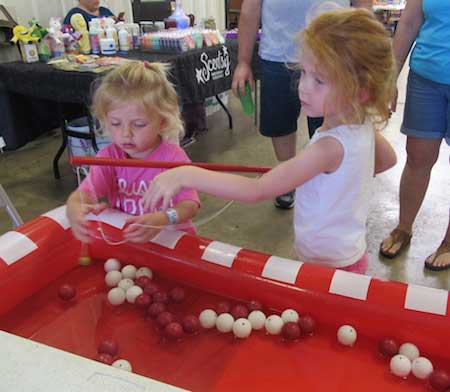 Photos by Kristina Gabalski
KENDALL – Addison Schultz, 4, and Charlotte Schultz, 3, both of Kendall, play a fishing game at the St. Mark's Catholic Church booth.  Their grandparents were visiting from Florida and enjoyed sharing the activity with their granddaughters.
Wet conditions resulting from afternoon rain showers cancelled the family kick ball game and outdoor movie, but Kendall Home Grown Days brought neighbors together Saturday evening for food, games and entertainment at the Kendall Fire Department. The magic show with Amazing Magic Joe was able to go on as scheduled.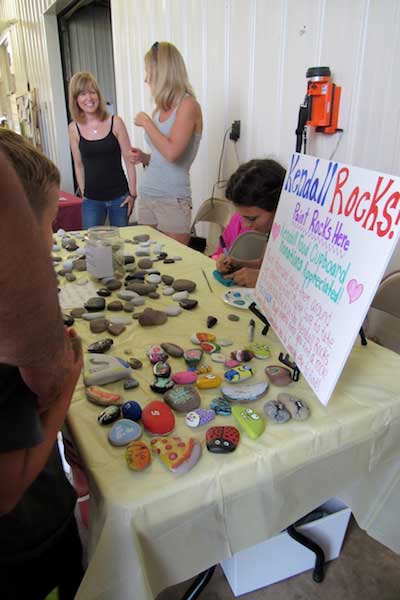 The Kendall Food Cupboard had one of the most popular booths with "Kendall Rocks" rock painting.  Kendall Food Cupboard director Marty Goodenbery said the rocks can be hidden anywhere for people to find. Those who find the rocks are asked to post a photo of the rock on the Kendall Rocks Facebook page and then hide it again.
Goodenbery said the activity has been popular in other communities and he feels Kendall Rocks will help people to learn about the Kendall Food Cupboard.  "We want to spread the word that we are here," Goodenbery said.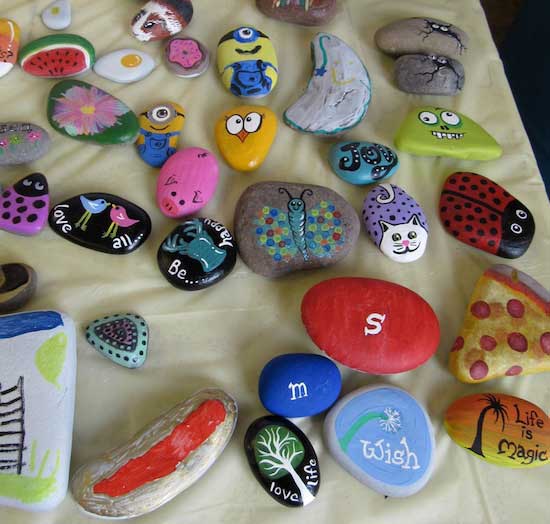 The "Kendall Rocks" painted rocks featured many cute and inspirational themes.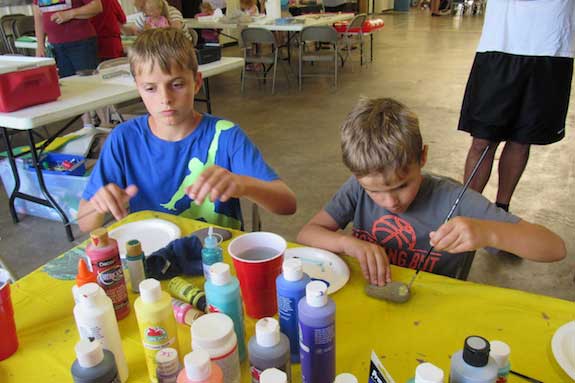 Austin Werth, 11, and Colton Werth, 6, both of Kendall, work on their "Kendall Rocks."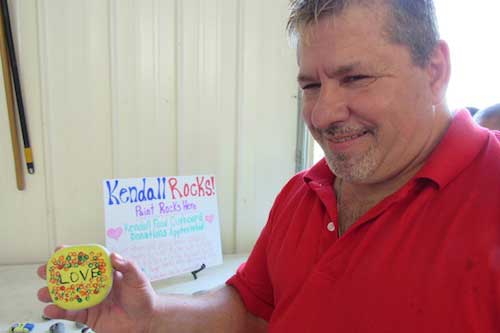 Marty Goodenbery holds his "Kendall Rock." He said he may place it somewhere outside the Kendall community.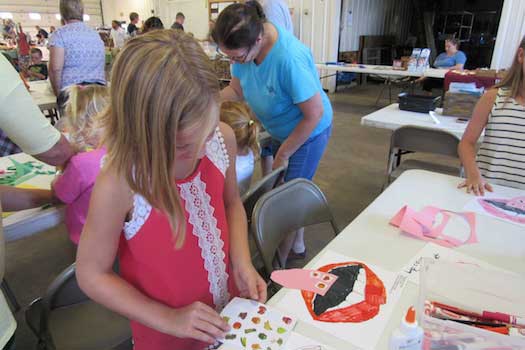 Addison Kludt, 7, works on a project in the booth sponsored by Kludt Farms, which promoted healthy eating. The wording in the upper left-hand corner of the sheet read: "Putting junk in your belly, will turn it to jelly. Where it's at is veggies and fruits, be strong and healthy says Farmer Kludt."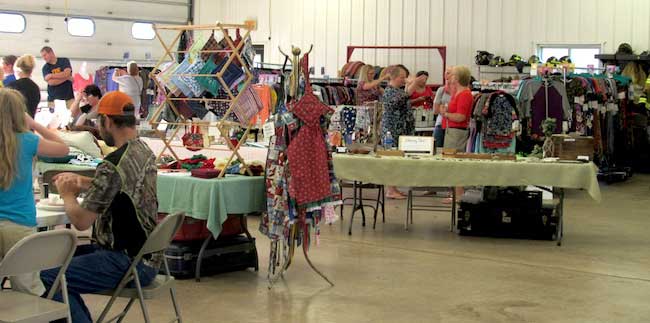 Local businesses set up booths in the Kendall Fire Hall for shopping.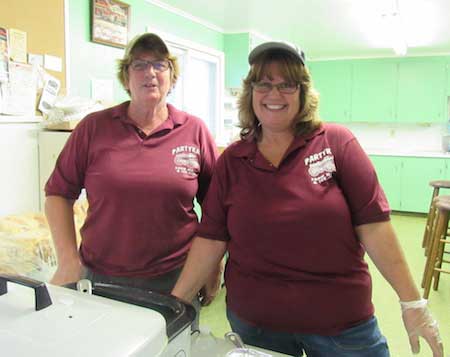 Lora Partyka and Zina Goodenbery of Partyka Farms served up the Beef on Weck Dinner.  Hot dogs were also available.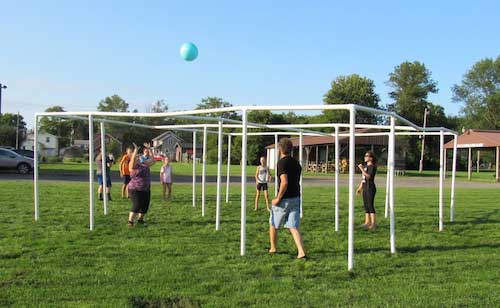 Although wet conditions from earlier rain cancelled the family kick ball game,  there was still outdoor fun including a Hay Maze sponsored by Patt Brothers Farm and games of "Four Square in the Air,"  which featured one server and three players volleying the ball over pipes from square to square.
Kendall Home Grown Days continued today at 10 a.m. with Community Worship at the Gazebo with refreshments afterwards.