Kendall's FIRST LEGO team earns big award at UR competition
Students created website for town library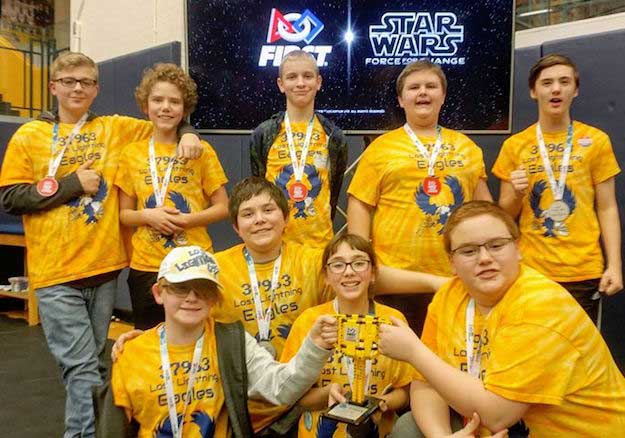 Provided photos
Kendall's FIRST LEGO team, only in its second year, won the "Innovative Solution Award" on Sunday during a regional competition at the University of Rochester with 44 teams.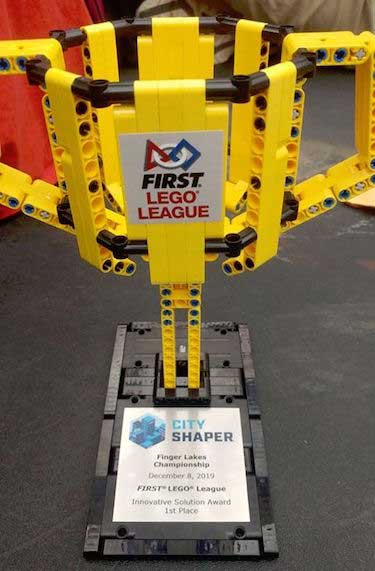 Team members include Madison Hults, Alek Odalovic, Dominic Dellaquila, Caleb Schumacher, Caleb Schneider, Robert Henry, Cody Johnstone, Alex King, Seth Pray and Carter Alt. The student coach is David Elliott, and adult coaches are Jackie Nielsen and Wendy O'Hearn.
The team also won the "Champions" award in November during a qualifier tournament in Churchville-Chili. That award recognizes the team that most embodies the FIRST LEGO League experience by fully embracing their Core Values of discovery, innovation, impact, inclusion, teamwork and fun, while also achieving excellence in both the robot game and innovation project.
Kendall started the program last year. For this year's competition, students were tasked with finding a problem with a local building or public space. The Kendall students first believed that there wasn't a town library, but after completing some research, they discovered there is a small one located in the Kendall Town Hall.
They visited the library and met Eileen Grah, the librarian, along with town officials Barb Flow and Tony Cammarata. They discussed with them the importance of a library and book access for kids in Kendall, especially over school breaks. Through these discussions, they discovered that one problem the library faces is lack of exposure. Many students and their parents are unaware of the library's existence as a resource in our community. There is no way to know what books are in the library since they do not have a public database.
Students decided that the best way to raise awareness of the library and increase patronage was to create a website for the library with a searchable database of books. The students learned how to code a website in HTML, CSS and Javascript, and they created the following website www.kendallreads.com. The team hopes this website will be a helpful tool in promoting literacy in Kendall.