Kendall's community Christmas tree is lighted up for the holidays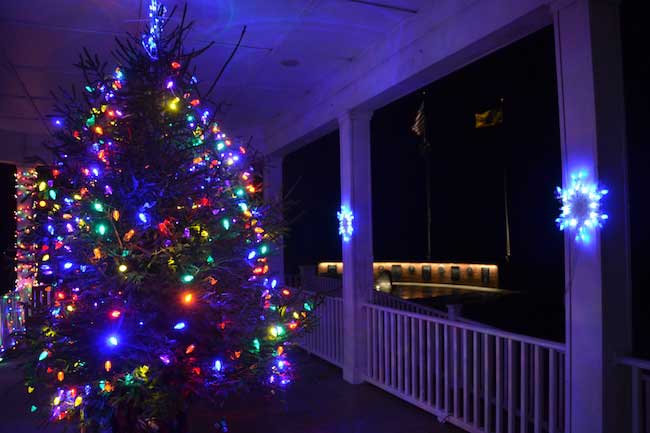 Photos by Tom Rivers
KENDALL – The Kendall community last Wednesday had a tree-lighting celebration for this Christmas tree at the town gazebo across from the elementary school on Kendall Road.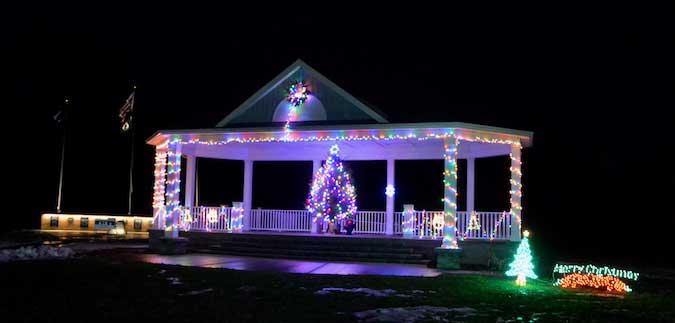 These photos, taken this evening, also show the new war memorial that was dedicated on Sept. 29. The war memorial was led by four Boy Scouts who each took charge of part of the memorial for their Eagle Scout project.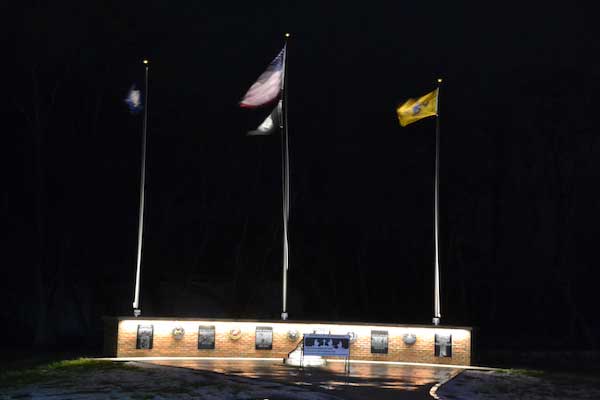 The 39-foot-long brick wall features granite plaques highlighting the American Revolution, the Civil War, World War I, World War II, the Korean War, Vietnam War, the Persian Gulf War and the War on Terror. Alternating the granite plaques are concrete medallions representing the five branches of the military.
Three flag poles stand tall behind the brick wall. The center American flag pole is 35 feet high, with two 30-foot flag poles representing the State of New York and Orleans County standing on either side. The memorial is lit from dusk to dawn.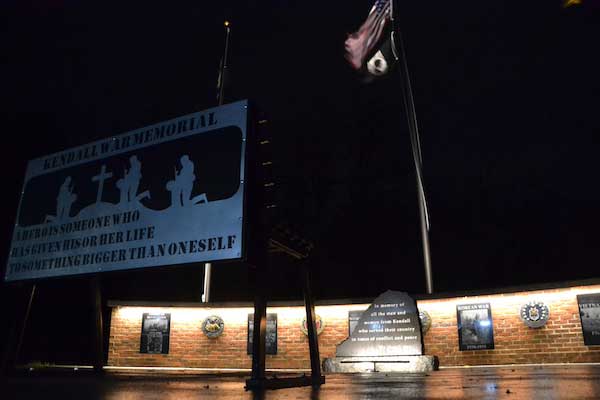 There is a bench by the memorial. The bench includes a quote by Joseph Campbell: "A hero is someone who has given his or her life to something bigger than oneself."
The war memorial project was led by four Boy Scouts – Ryan Barrett, Noah Rath, Jayden Pieniaszek and Brian Shaw.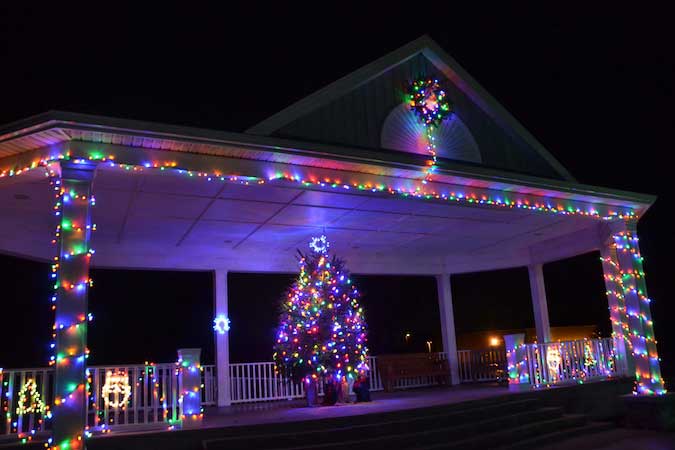 The tree-lighting celebration last Wednesday included a supper with Santa at the elementary school cafeteria. The Kendall Community Band also performed at the event.