Kendall's Class of 2018 celebrates commencement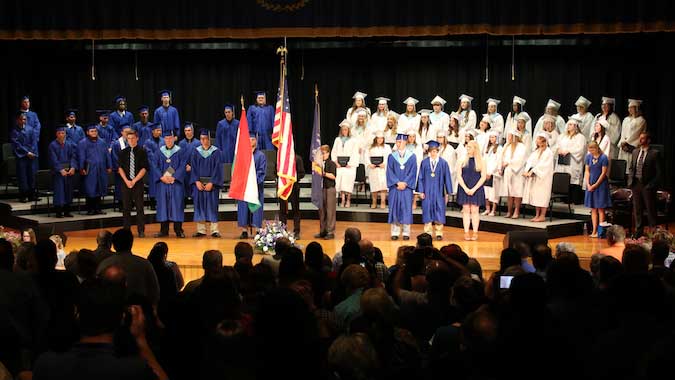 Photos courtesy of David Klafehn
KENDALL – Kendall celebrated graduation on Friday evening with 49 students completing their high school careers. The program was held at the David J. Doyle Kendall Jr./Sr. High School Auditorium.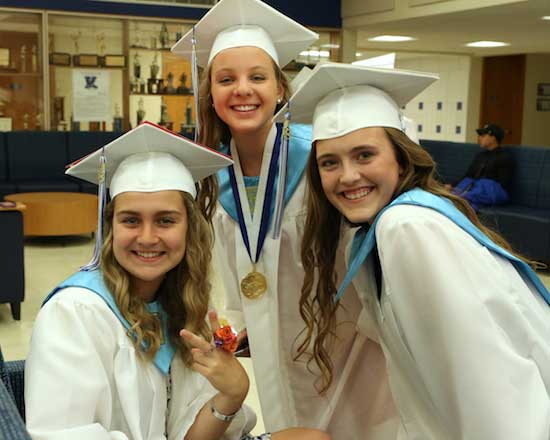 Three of the graduates pose for a photo, including from left Taylor Requa, Megan Hardenbrook and Lyndsay Wright.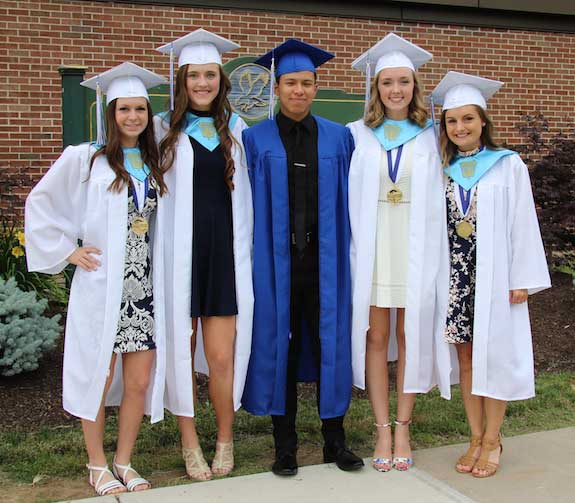 These students include Michela Hanlon, Lyndsay Wright, Miguel Aguirre, Kierstyn Christensen and Adriana Passarell.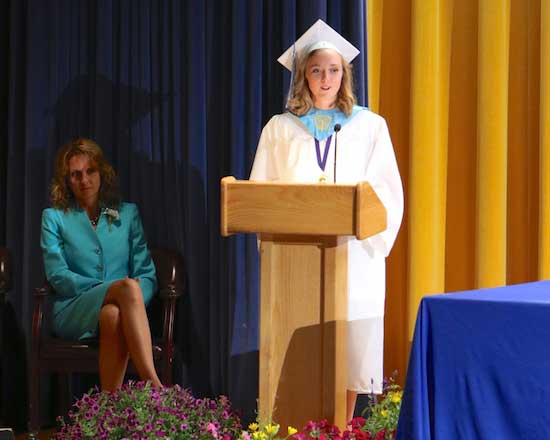 Kierstyn Christensen delivers the valedictory address in front of her mother, Julie Christensen, who is the school district superintendent.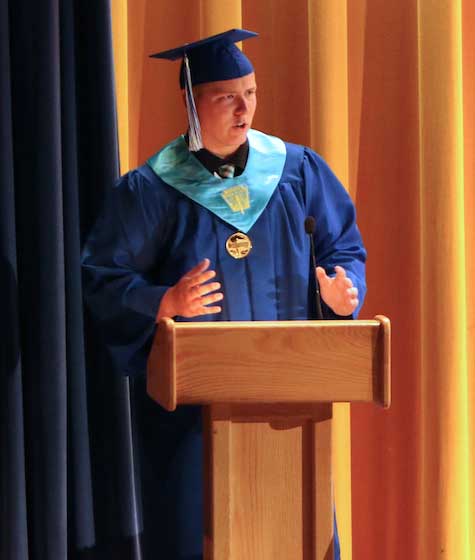 Allen Tonas gives the salutatory address.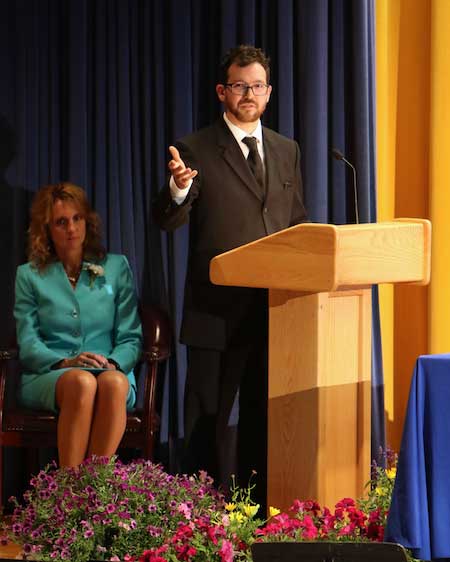 Karl Driesel, a Kendall graduate and owner of a woodworking business in town, delivers the keynote address.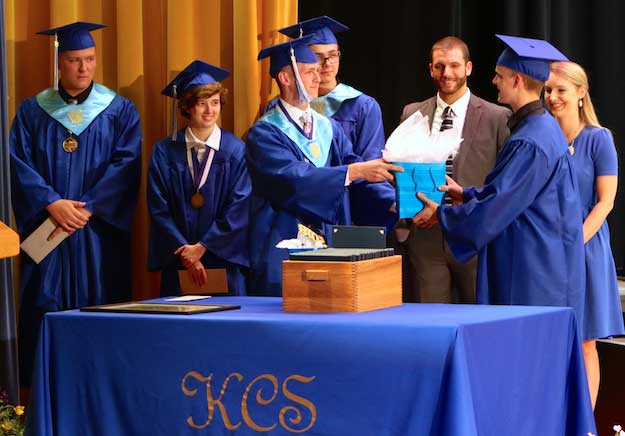 Class of 2018 Officers Allen Tonas, Matthew Murray, Caleb Henion, Archer Knapp and Class Advisors Katherine Driesel and Mark Driesel present exchange student Tihamer Keresztes with a gift from his classmates.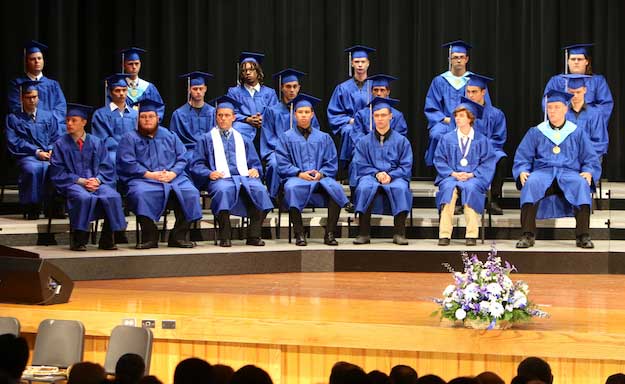 The male graduates sat on the left side of the stage.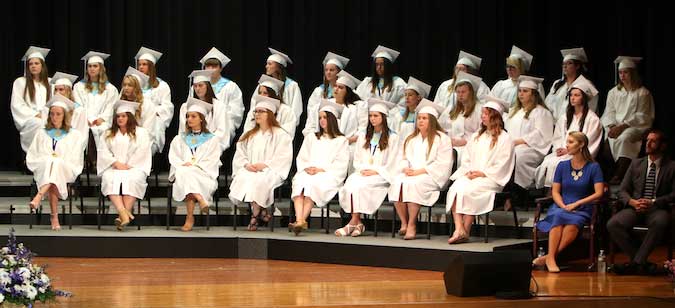 The women were on the right side.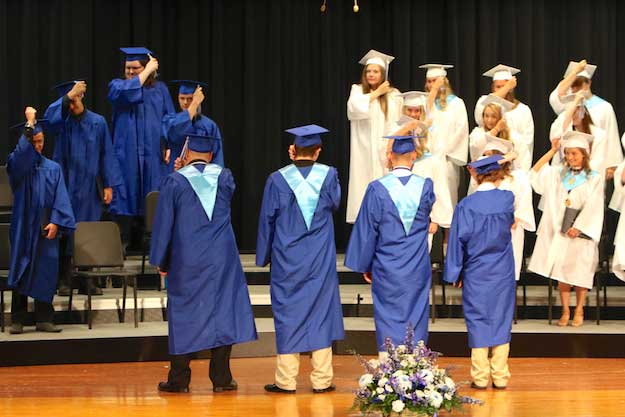 The class officers lead their classmates in moving the tassels on their graduation caps.