Kendall's class of 1971 celebrates 50th reunion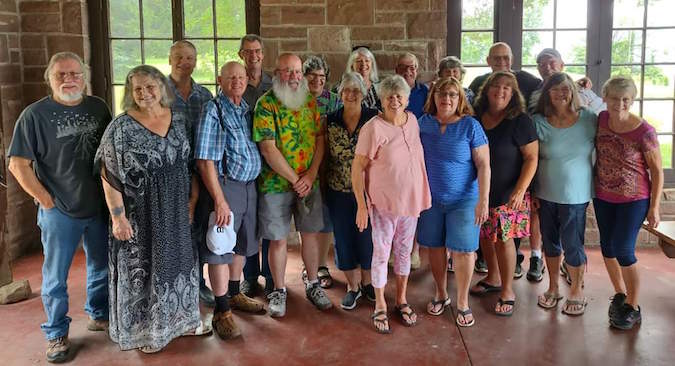 Photo courtesy of John DeVault
HAMLIN – Kendall's class of 71 met for the group's 50th reunion on Friday, July 16th, at Hamlin Beach State Park.
Front row: Charles Sorg, Lori Passineau, Pat Austin, John DeVault, Lorraine Crombe Thompson, Cathy Ruggles, Betty Couch Montgomery, Diane Abel, Eileen Rayburn Young and Marianne Wilson Kepler.
Back row: Paul Harper, Kraig Courtney, Ivy Skutt DeVault, Jane Albert Weitzel, Dale Cliff, Brenda Melidio Terry, Frank Holderfield and Annie Ward.