Kendall War Memorial lighted up for first time last night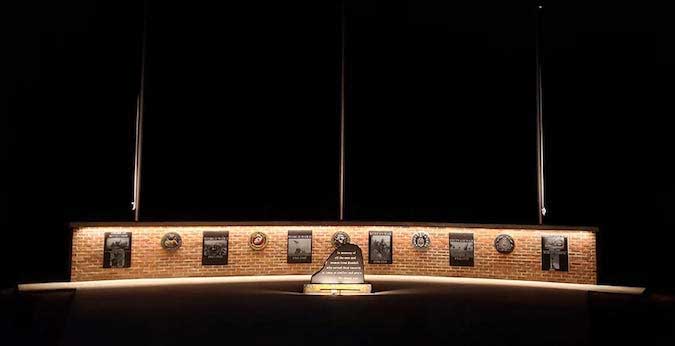 Provided photo
KENDALL – The Kendall War Memorial, which is under construction at the Town Park, was lighted up Thursday evening for the first time after electricity was installed.
The 36-foot-long brick wall for the memorial is done, and three flag poles are up. The wall includes granite rectangles that highlight wars including the American Revolution, the Civil War, World War 1, World War II, the Korean War, Vietnam War, Persian Gulf War and the War on Terror.
The project is a joint effort by four Boy Scouts – Ryan Barrett, Noah Rath, Jayden Pieniaszek and Brian Shaw – each working to become an Eagle Scout.