Kendall town officials discuss local government with students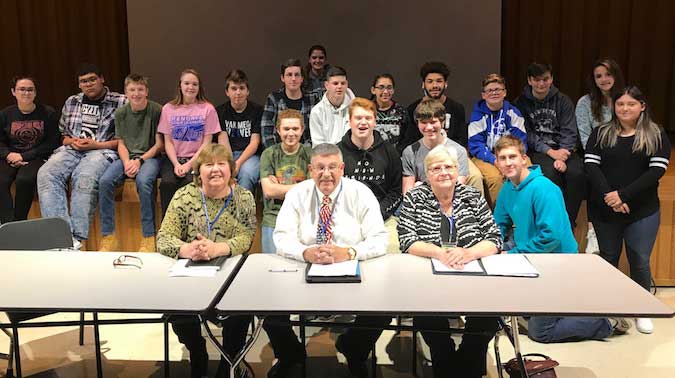 Photo courtesy of Carol D'Agostino, Kendall school principal
KENDALL – Town officials spent part of today at the Kendall Junior-Senior High School, talking about local issues with Kendall's government classes.
The top photo shows Town Board member Barb Flow, Town Supervisor Tony Cammarata and Town Board member Lynn Szozda with students in a class taught by Joe Petrosino.
The town officials were invited to the school so students could better understand how town government functions, and the duties of the local officials.