Kendall team completed 10-week Girls on the Run challenge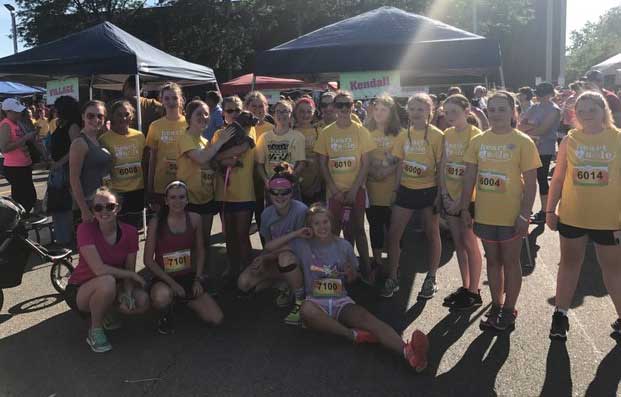 Provided photo
ROCHESTER – A Kendall team ran a 5-kilometer race Saturday evening, the culmination of a 10-week training program.
There were about a dozen girls in grades 6-8 from Kendall in the Girls on the Run program, with running buddies in the high school. Lindsay Hammer, Tracie Heise, Amy Leone and Leanne Zito all served as the advisors.
The 5K on Saturday was the Monroe Community College's Brighton campus.
"They had hundreds of girls running from all over the county," said Julie Christensen, Kendall Central School superintendent. "It was fun to watch all these girls push themselves to achieve."