Kendall teachers, local law enforcement play charity hoops game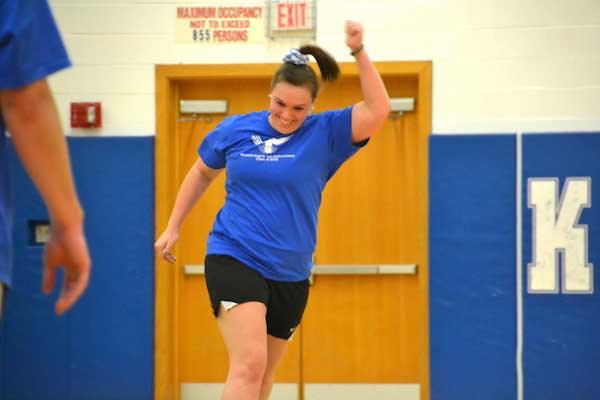 Photos by Tom Rivers
KENDALL – Morgan Marcello, a Kendall social studies and special education teacher, reacts after scoring 2 points during Thursday night's basketball game at Kendall, with teachers playing local law enforcement officers.
The teachers fell behind early, made the game close, but the law enforcement came away with the victory. Proceeds from the game go to the Kendall Class of 2022.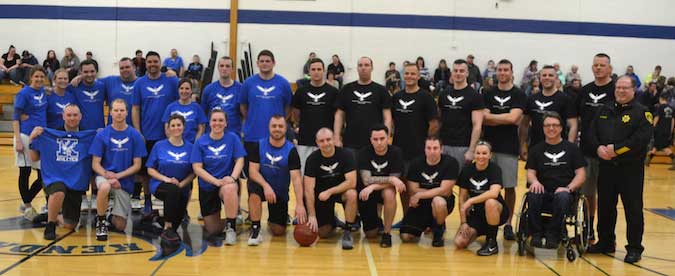 The teams joined for a group picture in the Kendall gym at halftime. Local law enforcement earlier this school year also played a charity volleyball game against Lyndonville faculty.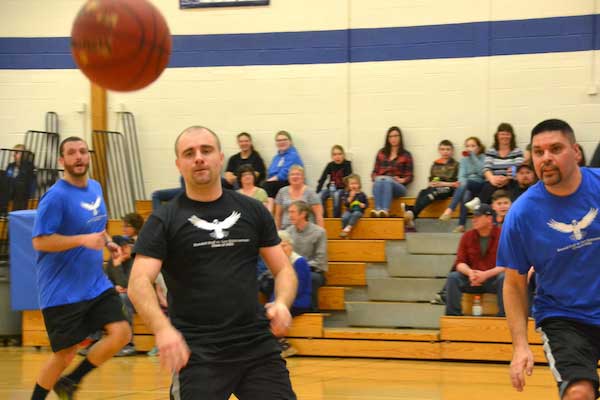 Brandon Annable, a sergeant with the Albion Police Department, passes the ball during the game. Mark Driesel, left, and Mike Yaskulski are on defense for Kendall.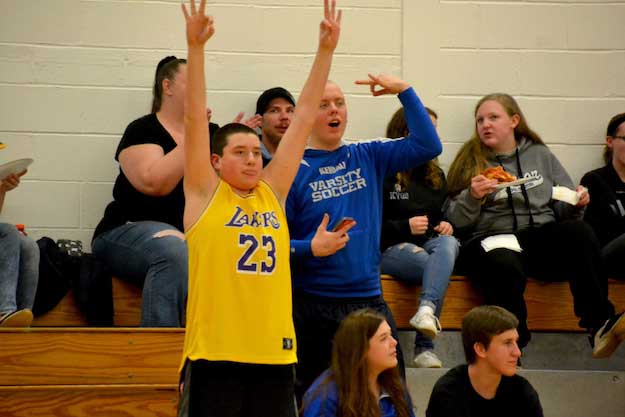 Justin Ryan, a junior at Kendall (wearing the Lakers jersey), cheers on the Kendall team. He was on his feet after one of the teachers made a 3-pointer.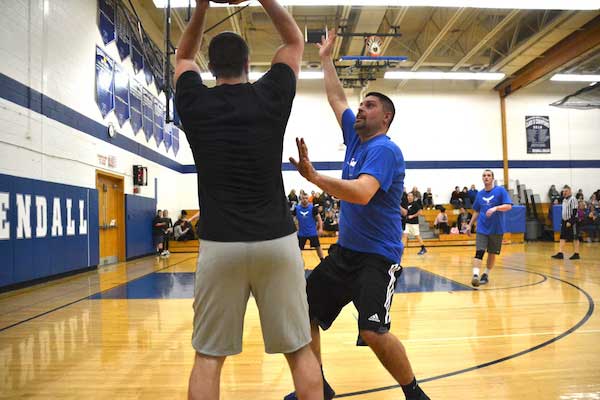 Mike Yaskulski, supervisor of the Buildings and Grounds for Kendall, applies the defense in the game versus local law enforcement.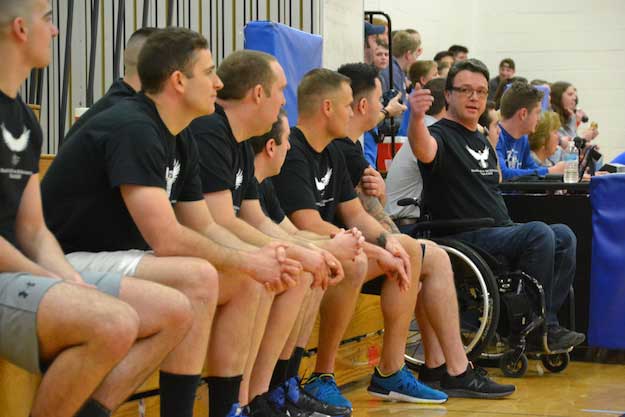 Sheriff Randy Bower coached the law enforcement team. Bower used to be the coach of the Holley girls varsity team.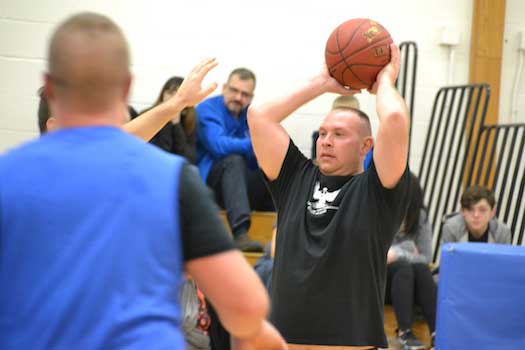 Jeff Cole, a Kendall graduate, is now a deputy with the Orleans County Sheriff's Office. He played with the law enforcement team.