Kendall students wear blue, say thanks to police officers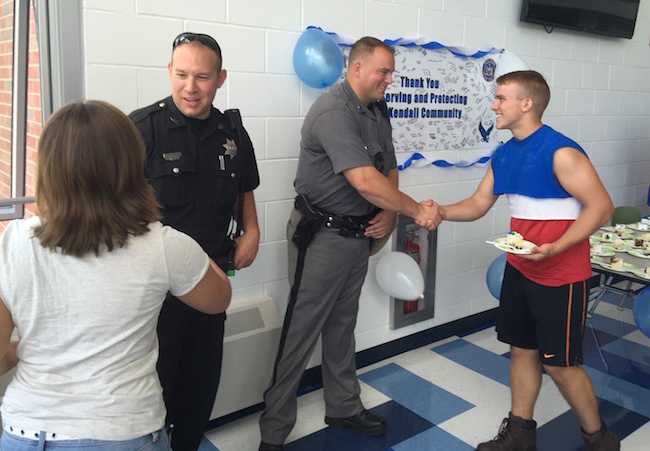 Provided photo, Kendall Central School
KENDALL – Kendall students and staff wore blue today to show their appreciation for local law enforcement officers. Students also signed a card for the Orleans County Sheriff's Department and State Police, thanking them for their service in the Kendall community. This picture shows Deputy Jeff Cole, left, shaking a student's hand, while State Trooper Belson is thanked by student Jeremy Browe.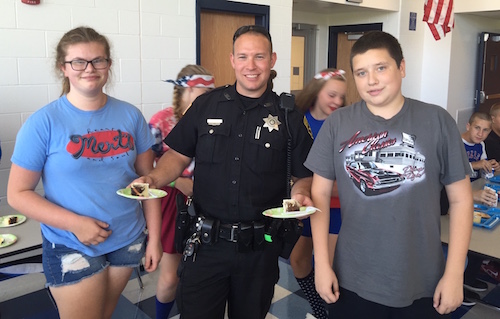 Students Sienna Friedman, left, and Justin Ryan are pictured with Deputy Cole.
The school district served cake to the officers, the student body, and staff. Kendall school leaders also gave a tour of the building, which was recently renovated, to the officers. Many of the students personally said thank you to the officers and shook their hands. The two officers also ate a school lunch with the students.