Kendall students, staff raise nearly $2,000 for Special Olympics at Polar Plunge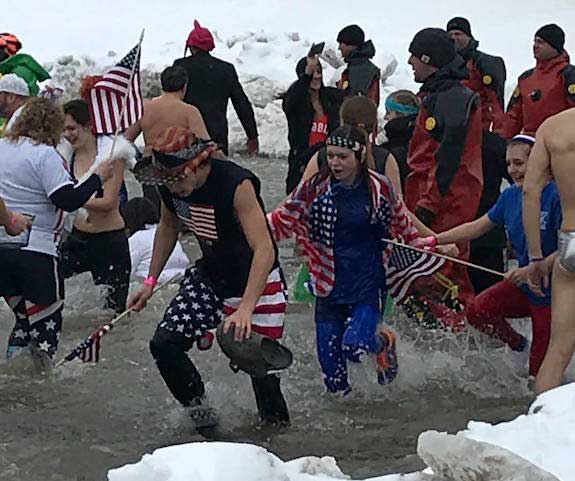 Provided photos
ROCHESTER – Michela Hanlon, a senior at Kendall Central School, runs from the cold water of Lake Ontario on Sunday during the Polar Plunge. The water was at 39 degrees on Sunday.
A group from Kendall Central School raised $1,675 for the Special Olympics on Sunday at the Polar Plunge at Ontario Beach Park in Rochester.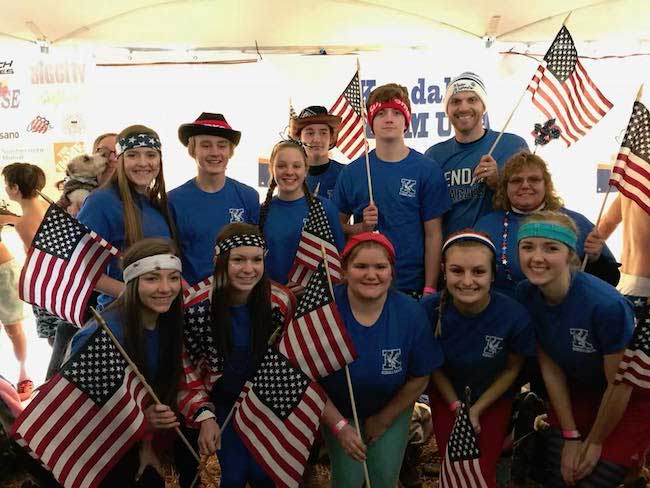 The group from Kendall includes, bottom row, from left: Lizzie Sutphen, Michela Hanlon, Shianna Patten, Adriana Passarell and Kierstyn Christensen.
Top row: Lyndsay Wright, John Rath, Megan Hardenbrook, Nate Warters, Mickey Gardner, KCS staff and team captain Kevin Watson and Lovette French.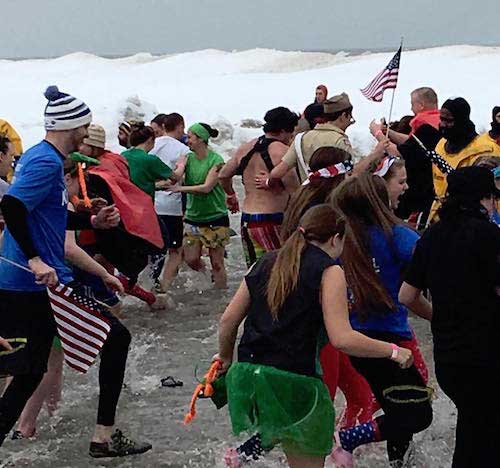 Kevin Watson (left), Kendall's athletic director and middle school administrator, heads for the water.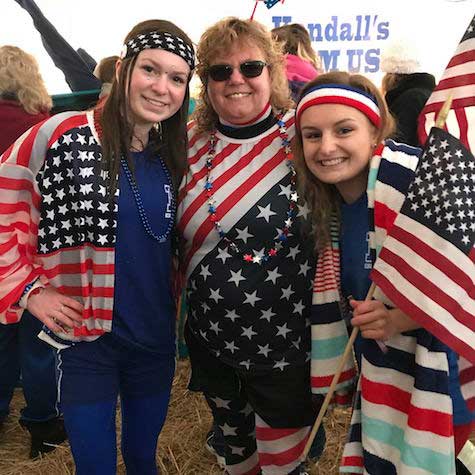 Michela Hanlon, Lovette French (a security guard at Kendall) and Adriana Passarell enjoyed the Polar Plunge, which is a fund-raiser for the Special Olympics.
There were about 2,000 participants in the Plunge, who raised about $175,000.
A team from Holley also jumped into the lake. The Holley group raised $665. Anyone with photos of the Holley participants is welcome to send them to news@orleanshub.com.