Kendall Scouts show appreciation for support from United Methodist Church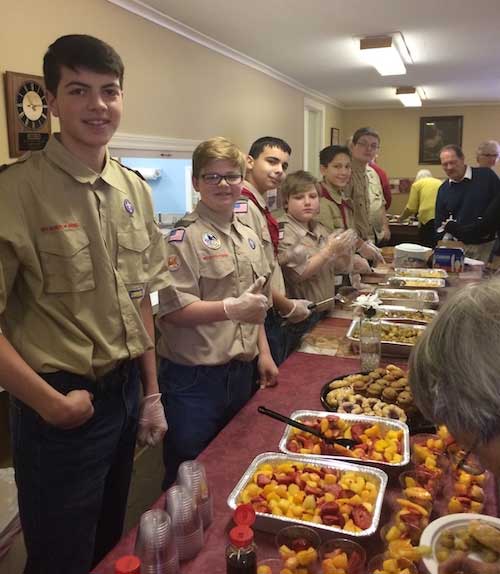 Provided photo
KENDALL – Boy Scouts from Kendall Troop 94 on Sunday cooked and served breakfast to the congregation of Kendall United Methodist Church, in appreciation for all the church does for them.
From left to right include Brian Shaw, Noah Rath, John Patt, Landon Brown, Zachary Barrett and Mike Clark.
The Boy Scouts of America designates the Sunday that falls before February 8 (Scouting Anniversary Day) as Scout Sunday, which is the primary date to recognize the contributions of young people and adults to Scouting.