Kendall puts finishing touches on capital project at Jr./Sr. High School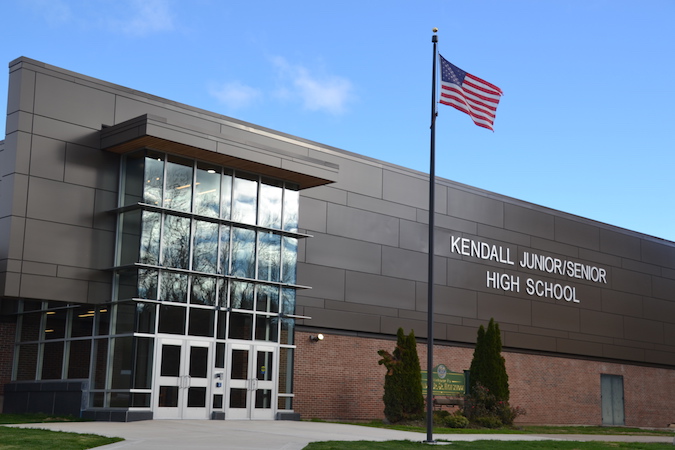 Photos by Tom Rivers
KENDALL – The Kendall Jr./Sr. High School is nearing the completion of a major transformation. Contractors recently added large lettering on the front of the building and on Tuesday a large Kendall "K" was put inside the main entrance of the school.
The building looks far different, and, in my opinion, much improved from before.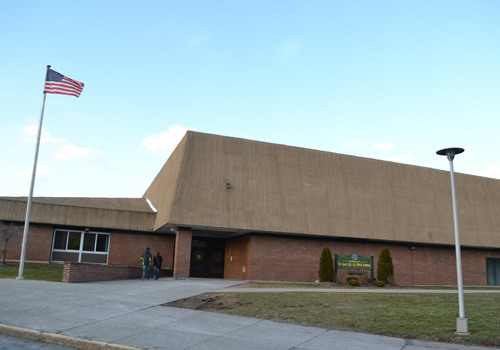 This file photo shows how the school looked before a $25 million capital project, which included many improvements to the elementary school as well.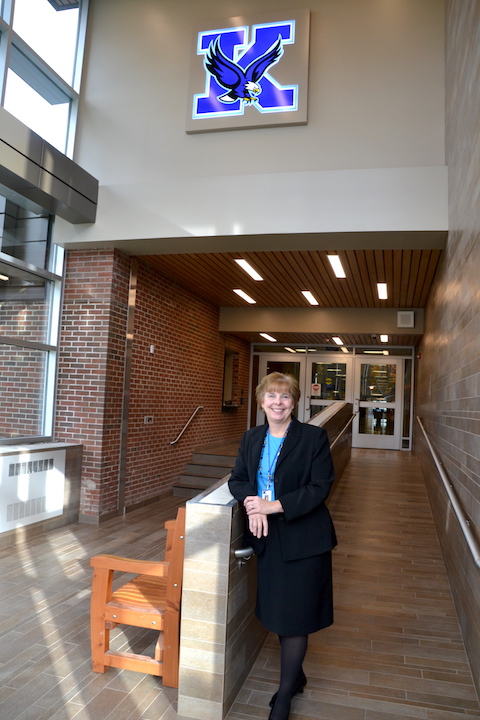 Carol D'Agostino is pictured inside the main entrance. She likes the new "K" which she said promotes pride in the school.
"It adds a lot of personality to this space," she said. "The kids feels a sense of ownership with the school."