Kendall scarecrows are dressed for many holidays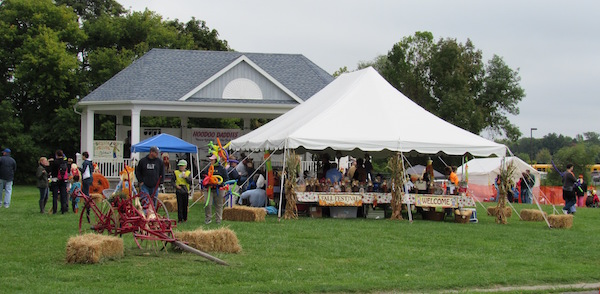 Photos by Kristina Gabalski
KENDALL – Passing showers didn't keep people from enjoying the annual Scarecrow Festival in Kendall on Saturday. Events included live music, wagon rides, pumpkin decorating and scarecrow making.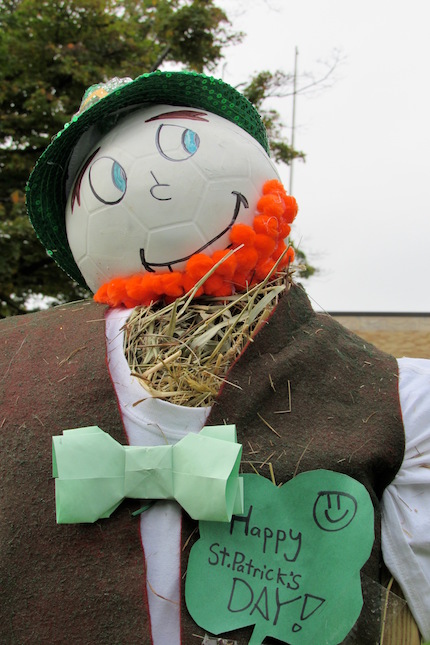 This year's theme was "Your Favorite Holiday."  This entry on the front lawn of Kendall Elementary School pays tribute to St. Patrick's Day. It was entered by Mrs. Pettrone's 6th Grade Class.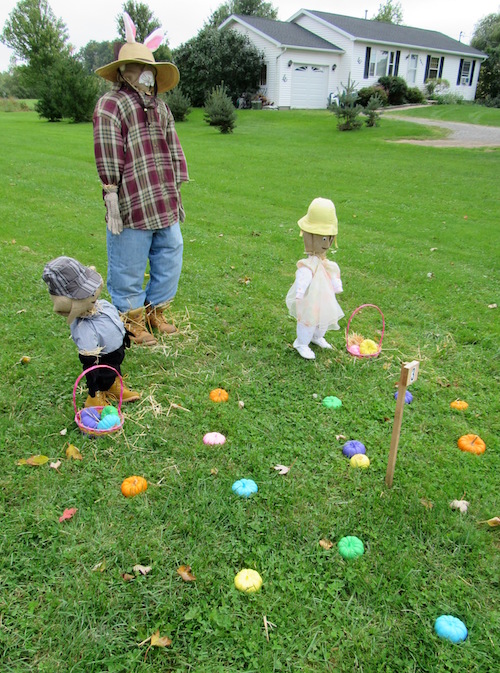 This scarecrow scene featured an "Easter Egg Hunt" with seasonal painted mini pumpkins standing in for eggs.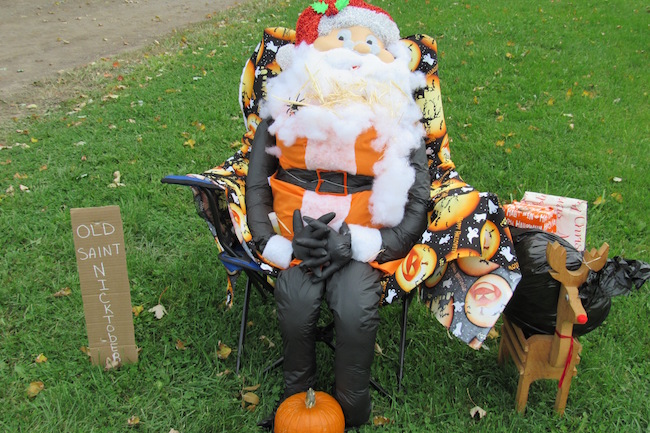 This entry featured a clever fusion of late in the year holidays: Halloween and Christmas with Old St. Nicktober.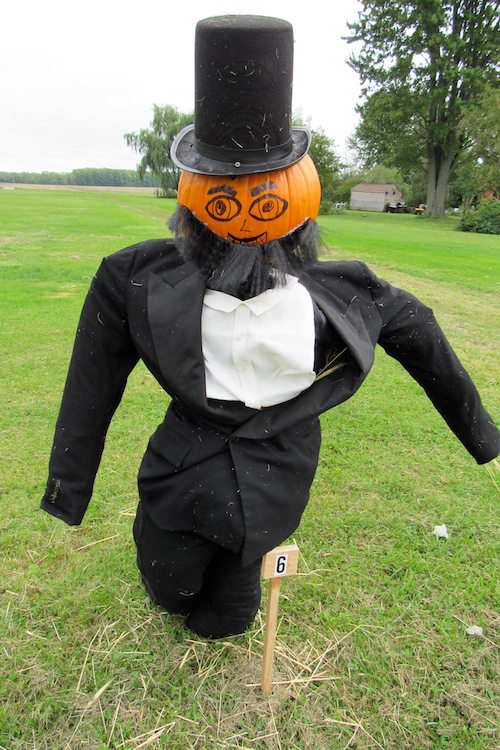 An appropriate entry for a Presidential Election year, an Abraham Lincoln scarecrow celebrating President's Day.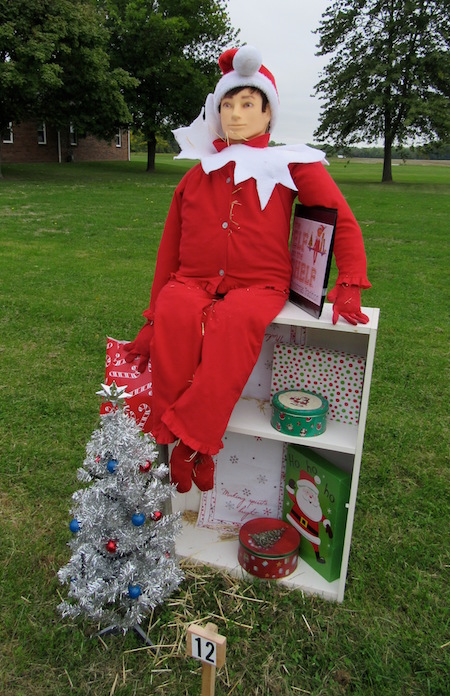 The Christmas Elf on a Shelf entry by the Kludt/D'Agostino families took second place and a $50 prize.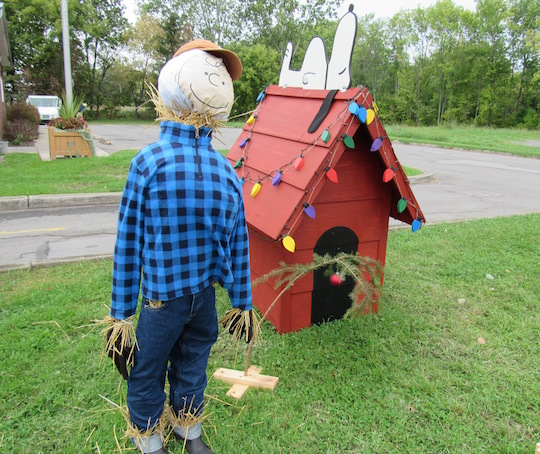 First Place Winner went to Charlie Brown's Christmas by the Robinson/Miller families, featuring Charlie Brown, Snoopy and an almost exact replica of Chuck's pathetic Christmas tree.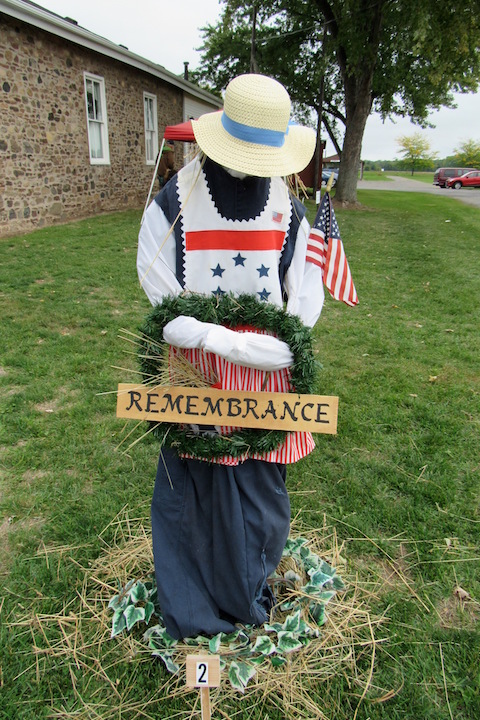 A more somber entry paid tribute to Memorial Day and those who have given their lives for their country.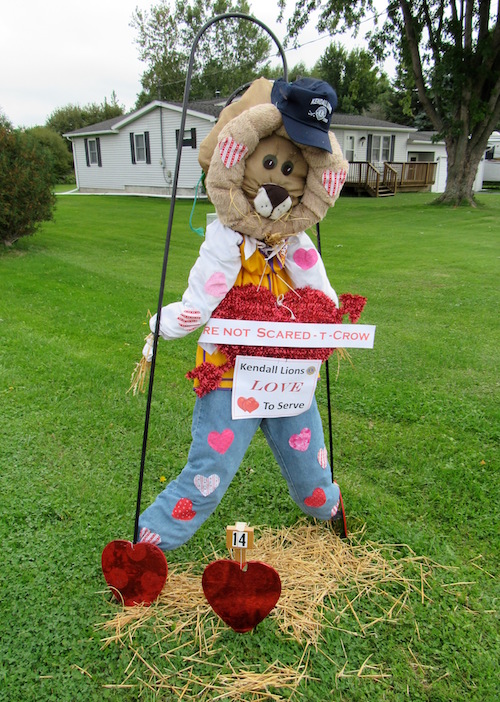 The Kendall Lions entry had a Valentines theme.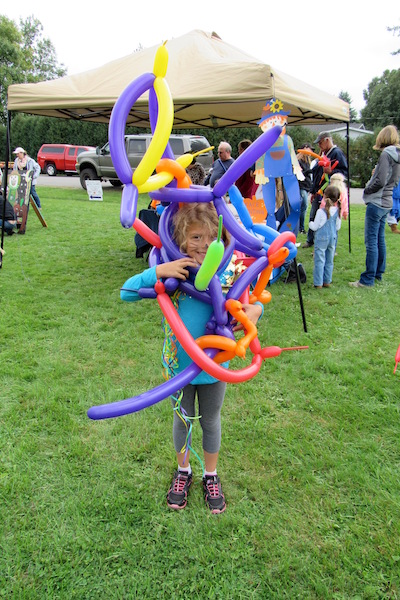 Yes, there is a child in there: 7-year old Adriana Schiavone of Kendall took advantage of Tim Bourke's Balloon Workshop to fashion a remarkable costume.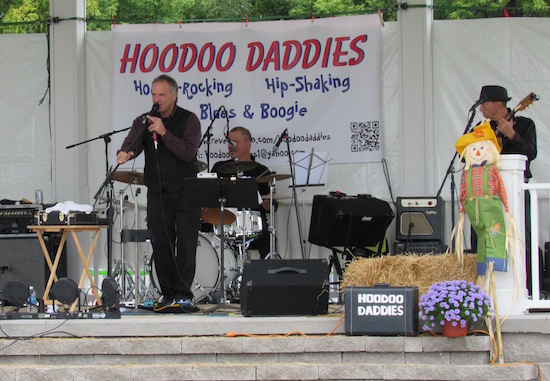 The HooDoo Daddies performed at the Gazebo….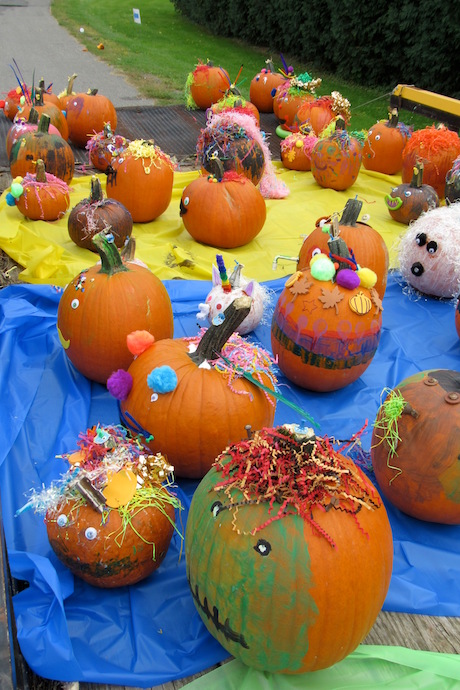 Not to be outdone by the scarecrows, pumpkins decorated during the festival line up for judging.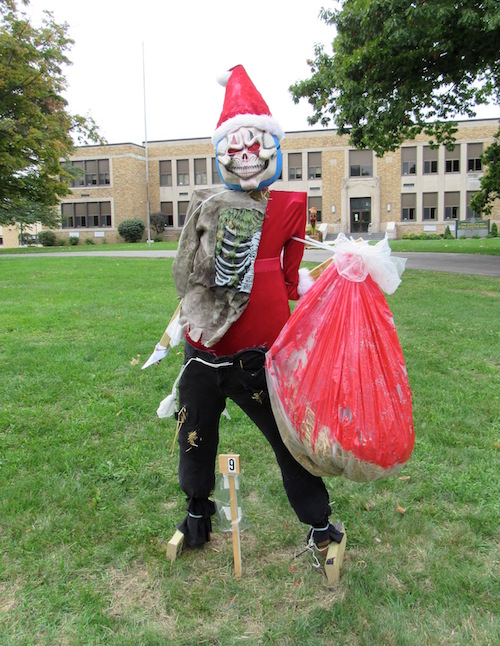 The Third Place winner –  "Skeleclaus" was entered by Mrs. Bower's 6th Grade class at Kendall Elementary School