Kendall pride on display at Homecoming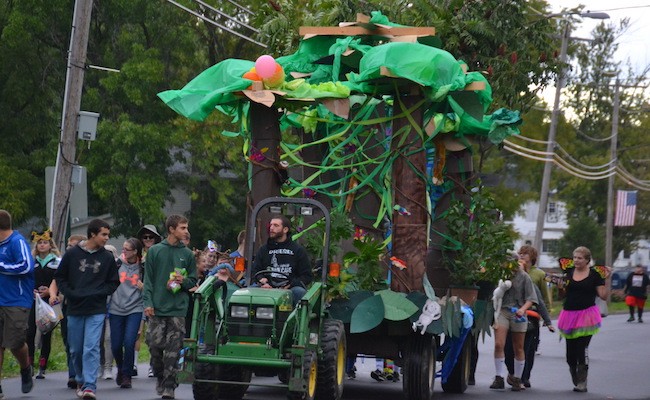 Photos by Tom Rivers
KENDALL – It's Homecoming in Kendall and students celebrated the special week with a parade on Friday evening. This year, classes had to create floats in a biome theme. The top photo shows the junior class with their rainforest-themed float. They are headed down Route 237 near the Kendall Elementary School.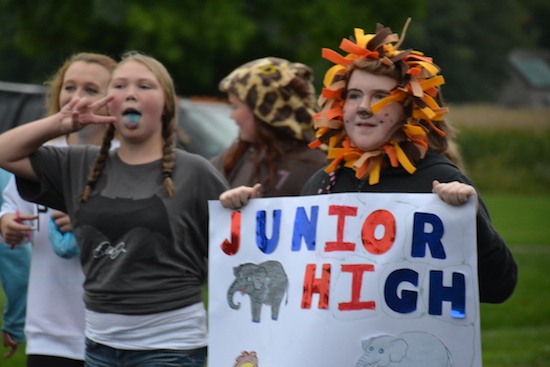 These junior high students join the parade with their float which was in a savanna theme.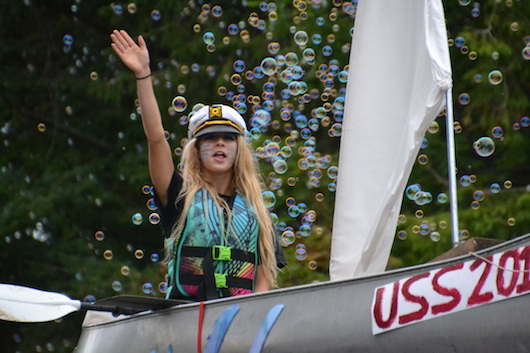 Sarah Pieniaszek, a senior, is in a boat on top of the seniors' float which is in an underwater theme.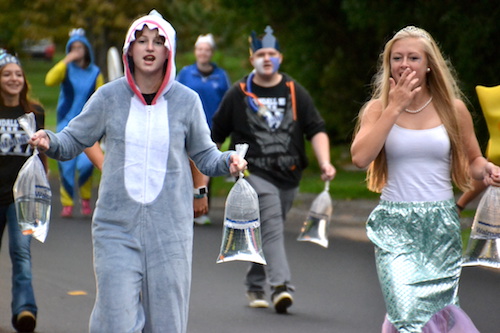 These two seniors, Kacey Menge (left) and Lizzie Rath, carry goldfish on the parade route. Rath is dressed as a mermaid.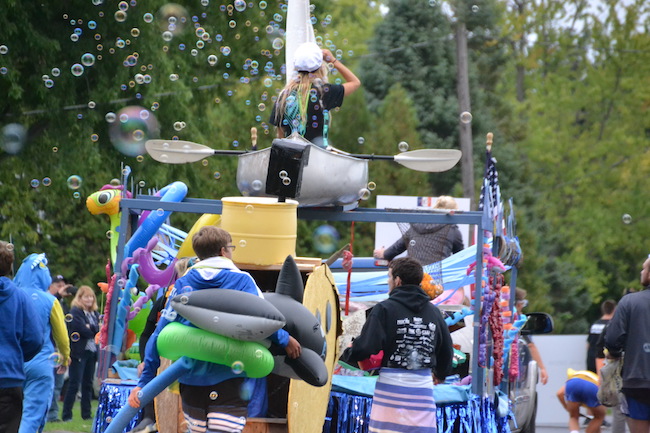 The senior float makes its way down Route 237 before heading to the junior-senior high school, where there were games and a carnival for the community, as well as an alumni soccer game.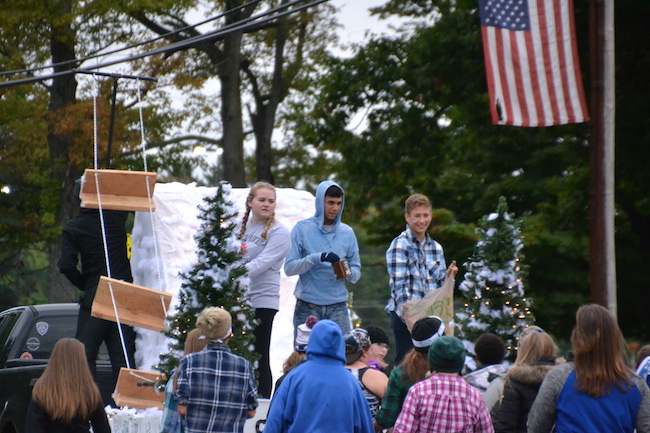 Sophomores, including Anna Oakley (left), created a float with an alpine theme.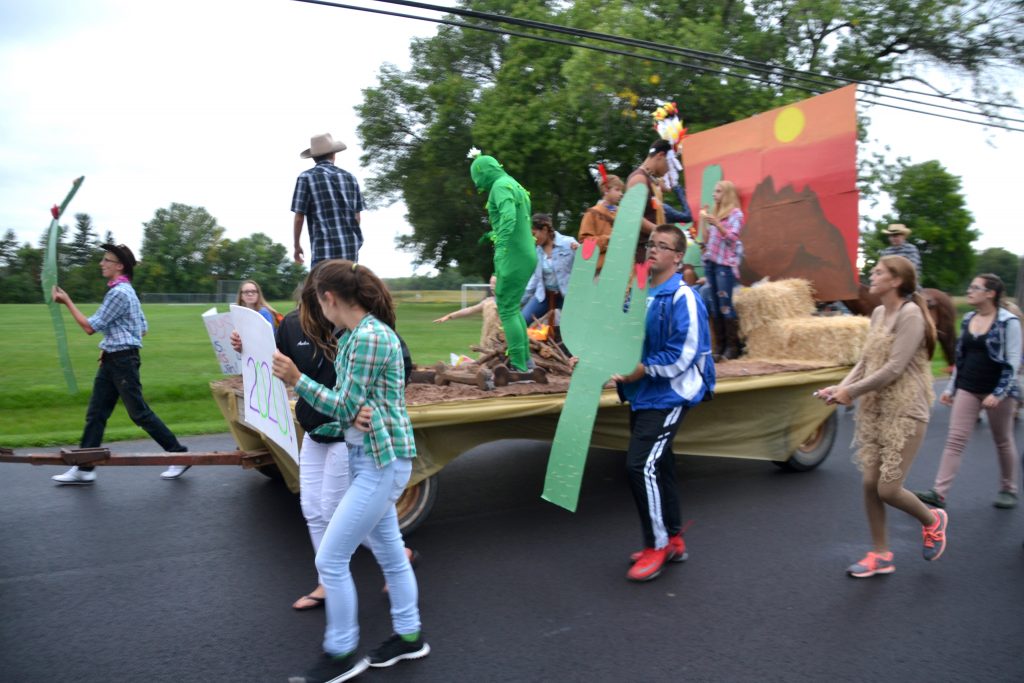 The freshmen made a Cowboys and Indians float. Kendall's Homecoming continues today.