Kendall Lions treat high school seniors to breakfast
Photos courtesy of Kendall Lions Club
HAMLIN – Soon-to-graduate Kendall seniors were retaed to breakfast on Friday at the Hamlin VFW.
The annual tradition by the Lions used to be held at The Village inn. With that restaurant now closed, the breakfast moved to the Hamlin VFW.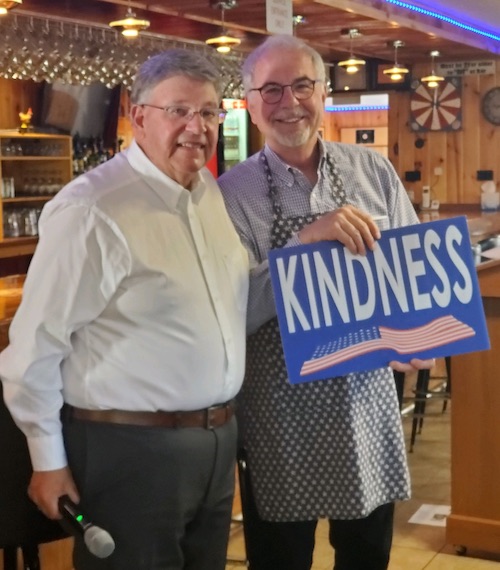 Kendall Lion Tony Cammarata served as MC for the morning. He is shown with Chet Fery of Brockport, a retired school administrator known as "The Bread Man." Fery baked a loaf of bread for each student and shared a message about the importance of kindness. Fwery shared about 100 loaves of bread, enough for the students and other guests.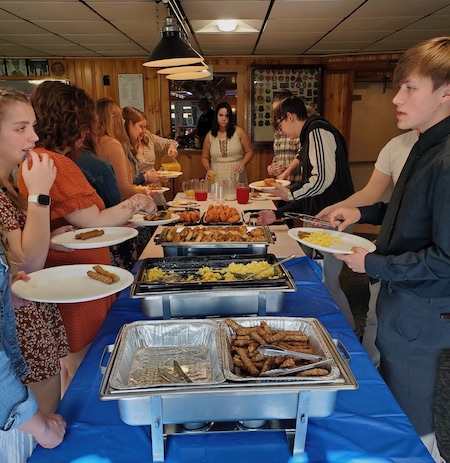 About 60 Kendall seniors attended the breakfast. The event returned last year after being cancelled in 2020 due to Covid restrictions.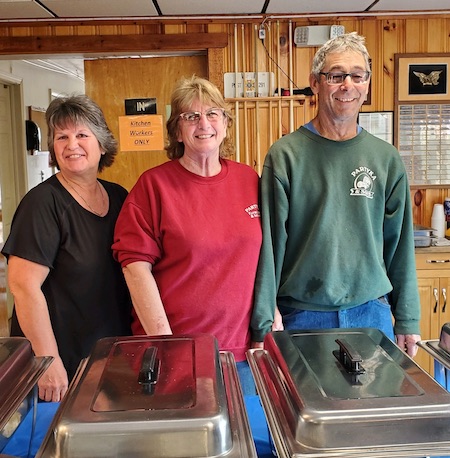 The breakfast buffet was catered by The Farmers Table Restaurant in Hamlin.  Pictured from left include Zina Cappotelli, Lora Partyka and Jeff Partyka from The Farmers Table.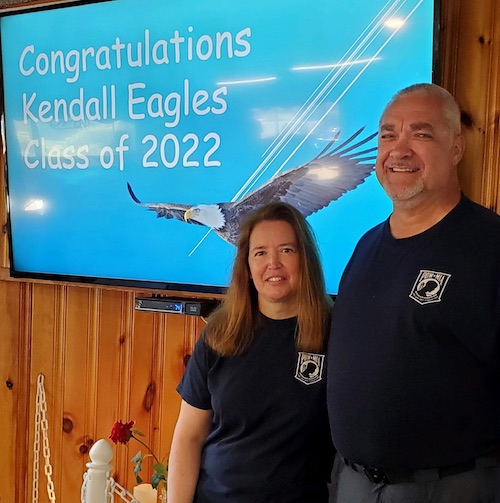 The Senior Recognition Banquet at The Hamlin VFW was hosted by VFW President Willie Weir and Event Planner Patty Urquhart.