Kendall Lions served 1,250 chicken dinners on Saturday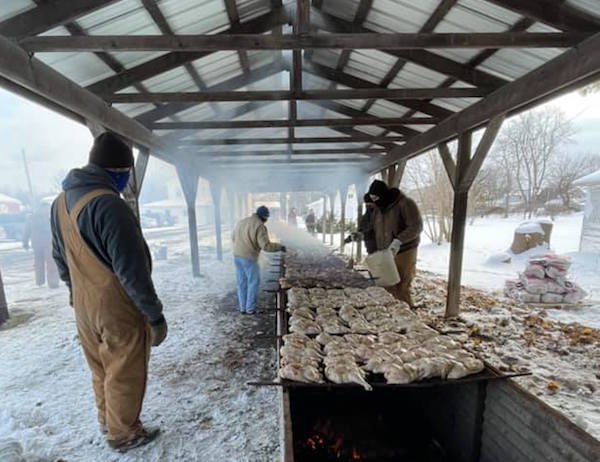 Photos courtesy of Kendall Lions Club
KENDALL – The Kendall Lions Club cooks chicken halves on Saturday during the club's annual winter chicken barbecue.
The club served about 1,250 dinners. The event was take-out and drive-through only at the Kendall United Methodist Church.
Proceeds from the dinner will go to Stacy Lynaugh, a local resident battling cancer. The Lions Club does that every year with the dinner, using the funds to help a local resident with medical bills or another unexpected crisis.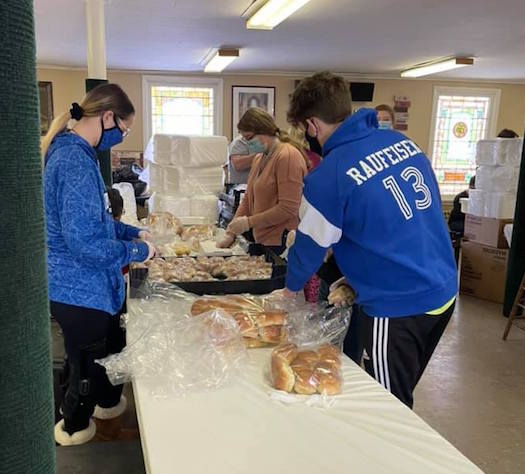 Kendall Lions and members of the Leos Club at the high school package the meals, which were delivered to vehicles who lined up at the church entrance off Crandall Avenue.
The Lions Club also prepped food for the big meal on Friday.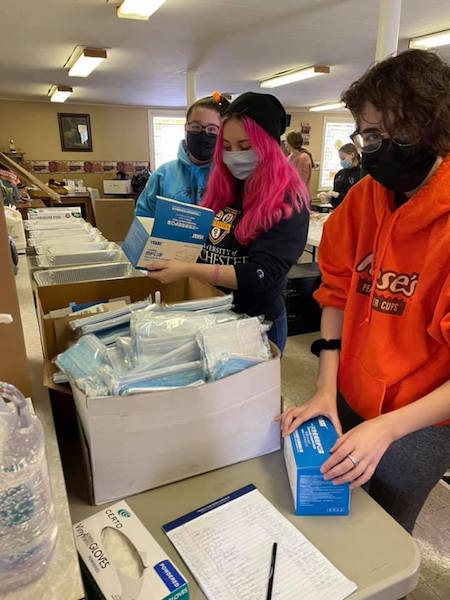 Kendall Leos assisted with the big effort on Saturday.