Kendall Lions sell nearly 1,000 chicken dinners to benefit woman fighting cancer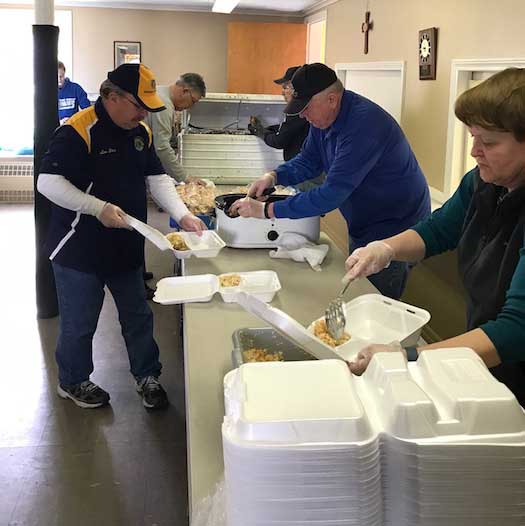 Photos courtesy of Helen Unterborn
KENDALL – The Kendall Lions Club held its annual chicken barbecue on Feb. 4 and sold 864 dinners, with proceeds to go to Paula Mattison-Prince, who is fighting cancer.
This photo shows Lions Club members in the serving line, including Gayle Ashbury, Dan Peckham, Steve Cliff, Tony Cammarata and Bob Furness.
The Lions Club does the fund-raiser every year, and picks someone from the community as the beneficiary of the funds. The Lions Club next month expects to present a check to Mattison-Prince, with the money to help her with her medical expenses.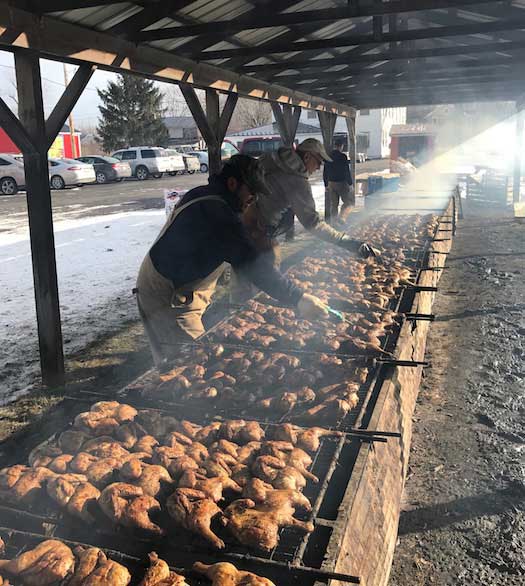 Phil Haight, Blaine Young and Cary Wright work in the barbecue pit.