Kendall Lions present proceeds of chicken barbecue to school aide battling cancer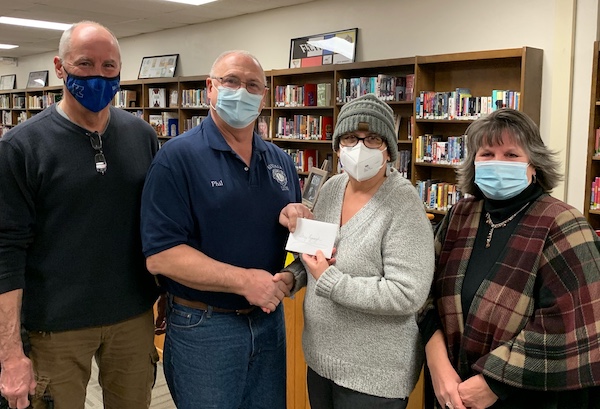 Provided photos
KENDALL – Leaders of the Kendall Lions Cub today presented a check to Stacy Lynaugh, third from left, to help with some of the financial challenges while she fights ovarian cancer. Lynaugh is a teacher's aide at Kendall Central School.
Bob Ryan, left, is the Kendall Lions Club president and Phil D'Agostino is the chairman of an annual chicken barbecue that was last Saturday. The Lions Club served about 1,272 dinners at the annual club tradition the Saturday before the Super Bowl. Zina Cappotelli, right, is a close friend of Lynaugh's and she also sold the most tickets for the dinners.
"When I heard the word 'cancer' for the first time I felt so alone, but when you live in a small town filled with the most amazing people, you do not feel alone – you feel loved," Lynaugh said in a statement. "I would like to thank the Kendall Lions Club members, students and community members for all the hard work that went into this barbecue fundraiser. I am humbled by the generosity of this gift.
"Saying thank you never seems powerful enough words to me. How can I express how much not only this fundraiser, but every act of kindness has meant to me? I thank this small town for the all the love it has shown me."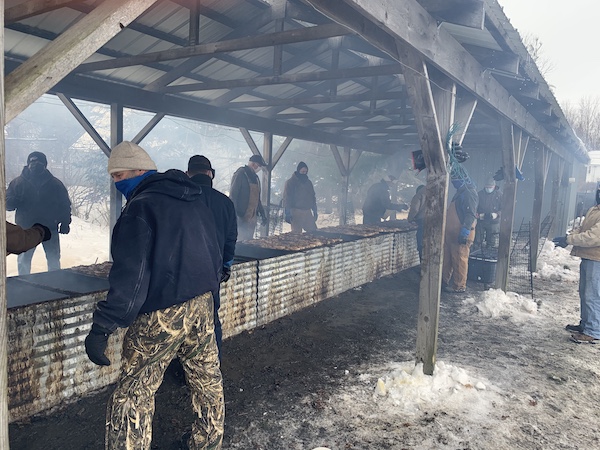 The Lions Club cooks the dinners last Saturday. They were served as take-outs in a drive-through line at the Kendall United Methodist Church.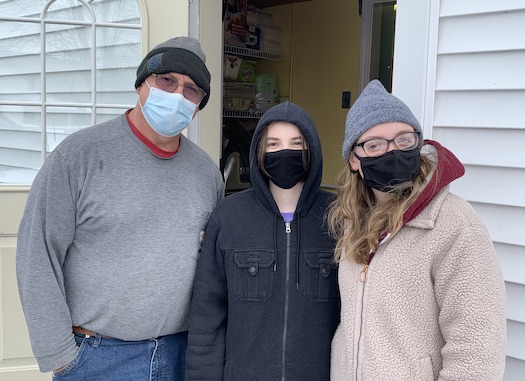 Some members of the Kendall Leos Club assisted with the dinner. Phil D'Agostino was happy to have their help. The Leos from the high school volunteered 44 hours with 216 hours served by the Lions Club and community members.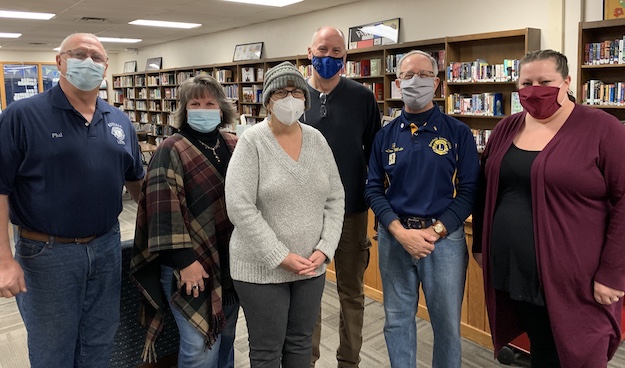 This group includes Phil D'Agostino, Zina Cappotelli, Stacy Lynaugh, Bob Ryan, Mike Cusimano and Julie Bunn. The Lions Cub presented the money at the school library.
"My mom said to me that she is comforted knowing that I live in a community that continually is there for me," Lynaugh said. "Every day a card, homemade meal, an encouraging word, and most of all prayers to lift me up and give me strength to fight this horrific disease.
"I am fortunate to work at a job that I love with people who I am honored to call family. Working at Kendall Central School and Partyka Farms has allowed me to meet so many caring people. I am proud to call Kendall home. I feel blessed to have family, friends, co-workers and community members that never cease to amaze me with how they are always there for me."