Kendall Lions pick up trash, give out trees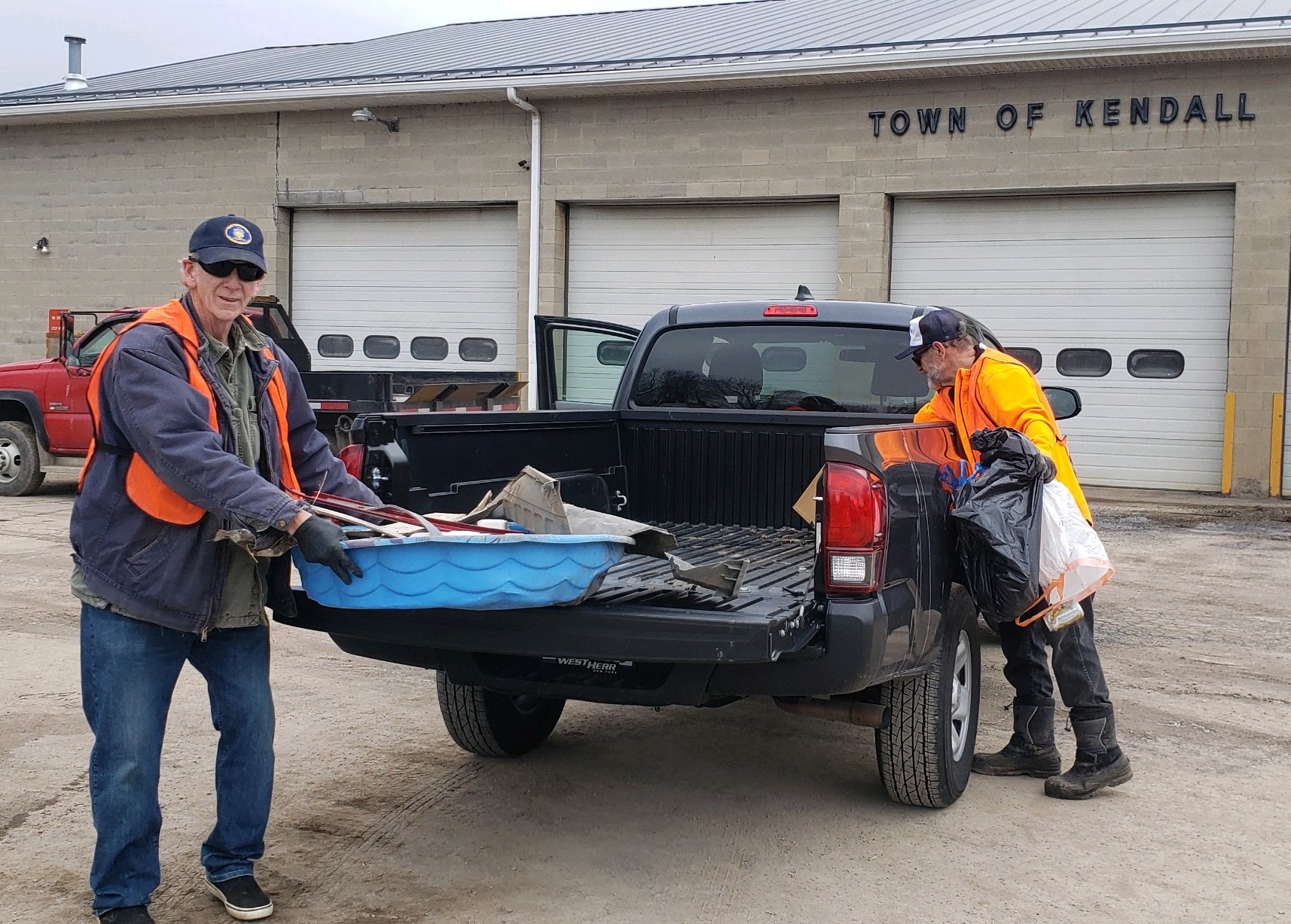 Photos and information from Kendall Lions Club
KENDALL – The Kendall Lions Club picked up trash along the roadsides on Saturday for the annual Environmental Cleanup Day.
The top photo shows Lion Club member Steve Giverson in the foreground and Lion President Gary Crawford in the background on the right.
Lion Club members and other residents met at the town highway department and received a safety vest, trash bags and a route for area roadways to clean. They collected 3 cubic yards of trash. Lion Eric Maxon chaired the event for the Lions.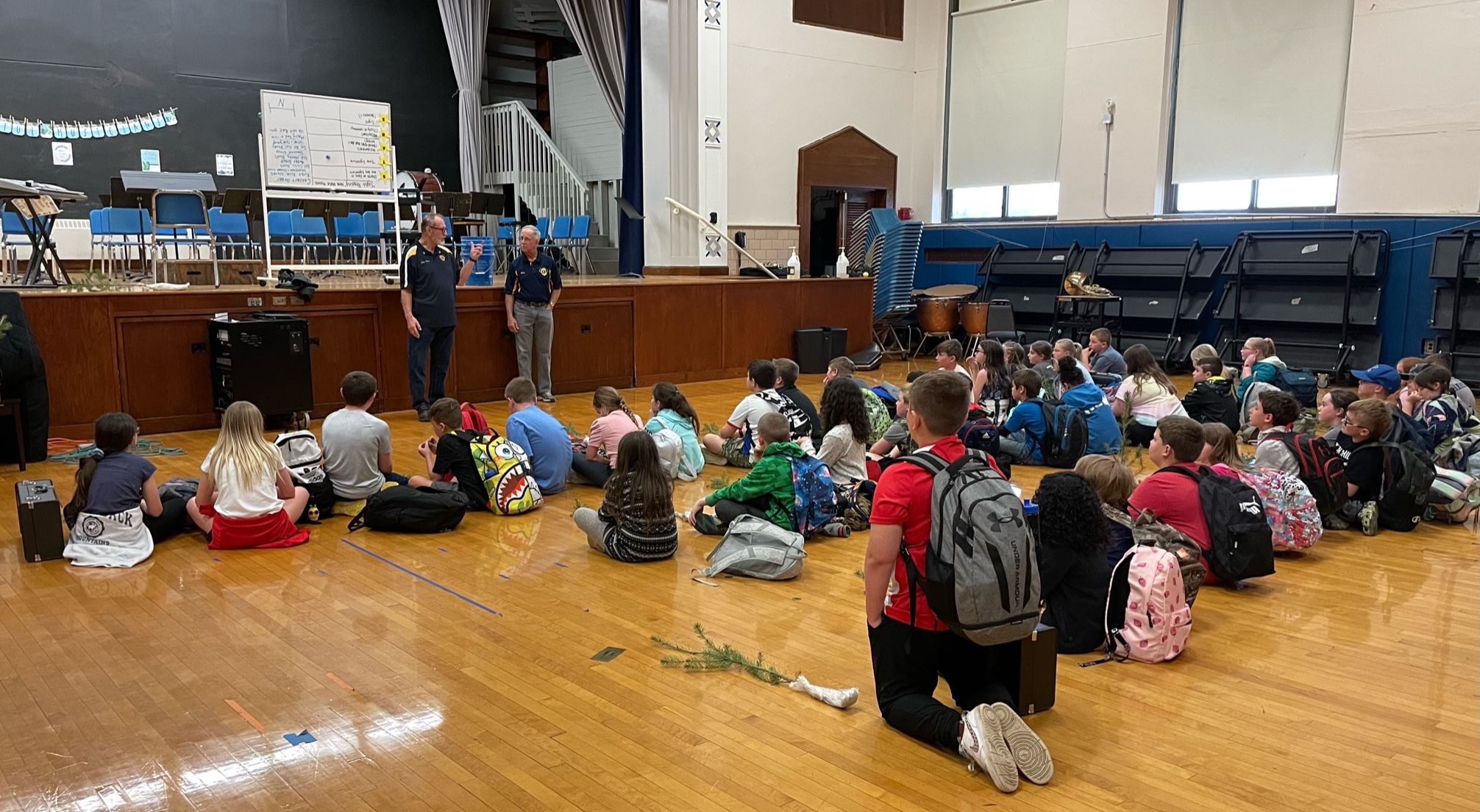 Kendall Lions distributed trees to fourth-grade students on Monday. Lion Club President Gary Crawford, left, and Lion Mike Cusimano speak to the students as part of an Earth Day celebration.
Each student was presented with a tree for planting. Trees were donated by Flower City Tree.
The Lions Club has been participating in the 4th grade Foresters program for over 12 years.
Crawford and Cusimano shared that one of Lions International global areas of service is the environment. Sharing trees with the students is one of the club's ways to improve our environment.
The presentation of trees enhances the ecology lessons and activities done in the classroom. The Lions Club look forward to the students' notes sharing their plans for the trees.