Kendall Lions keep up Election Day tradition with spaghetti dinners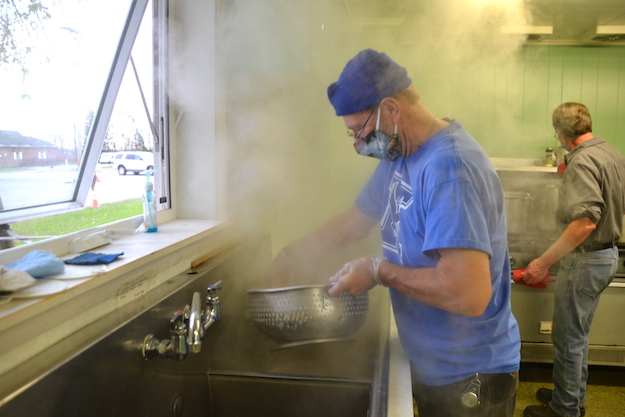 Photos by Tom Rivers
KENDALL – Gary Crawford of the Kendall Lions Club strains a batch of spaghetti this afternoon. The Lions Club prepared about 250 spaghetti dinners. This year they were available for drive-through, take-out only.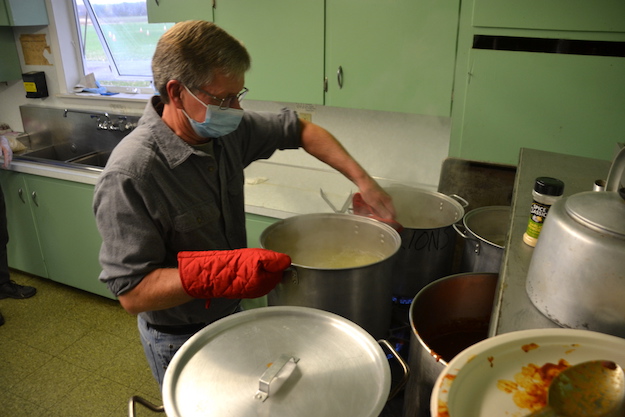 Patrick Bolton had several pots of spaghetti going in the Fire Department's kitchen next door the town hall.
The meals were served from 4 to 6 p.m. The club has managed to keep some of its fundraisers and activities going, making changes to keep people safe during the Covid-19 pandemic.
Today there wasn't a dine-in option for the dinner.
The Lions Club also usually does a wagon ride near Halloween where kids can pick a pumpkin, and families can then have cider and donuts. This time the Lions set up four smaller pumpkin patches and kids could walk and pick their own pumpkin. There wasn't a wagon ride or refreshments. Partyka Farms donated 200 pumpkins for that event.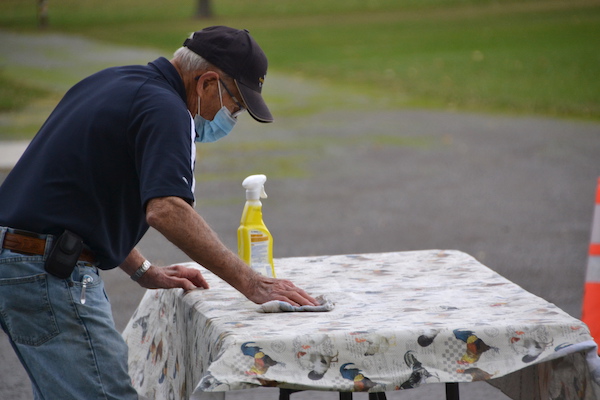 Bob Furness wipes down a table where the dinners would be set and handed to people in a drive-through line.
The West Barre United Methodist Church also served an Election Day turkey dinner today. It also was served drive-through with take-outs only.