Kendall Lions give awards, including 'Citizens of the Year'
KENDALL – The Kendall Lions Club held its annual Officer Installation and Awards dinner on Thursday at the Kendall Fire Hall.
The Lions Club honored Bill and Dorrie Hardenbrook as as Citizens of the Year. The Hardenbrooks were honored for their extensive service to the community especially through their many years of work with the Kendall Fire Department and Ladies Auxiliary.
The following were also recognized: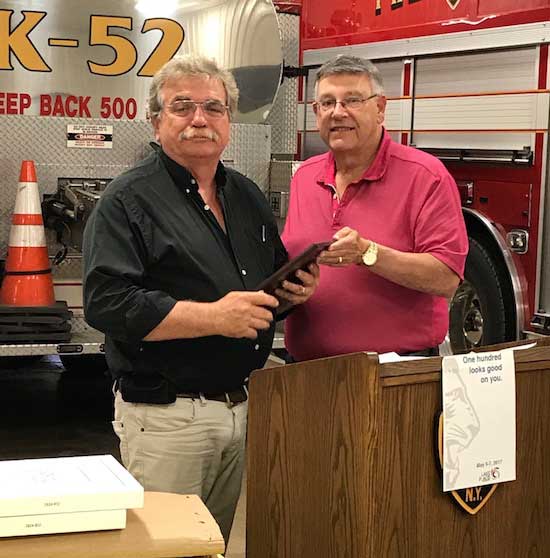 The Lions honored Kendall Highway Superintendent Warren Kruger (left) with a special Appreciation Award for his outstanding service to our community with special thanks for his leadership in the recent windstorm and lakeshore emergencies. He is pictured with Tony Cammarata, the Town Supervisor and Lions Club member.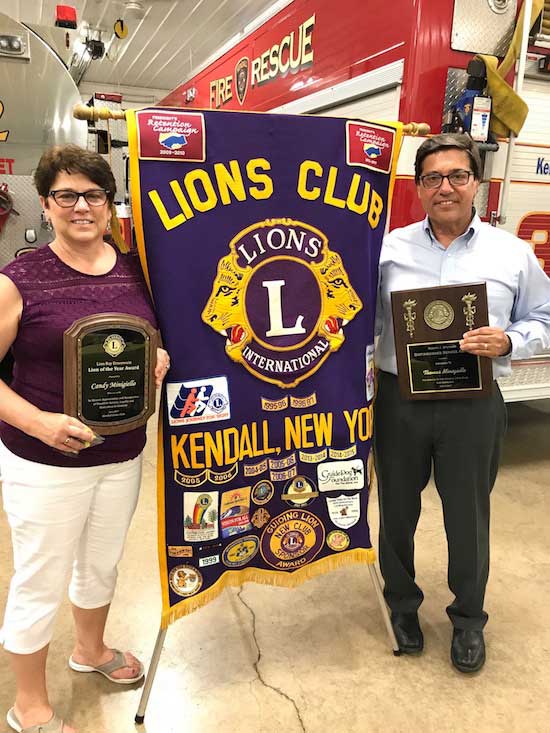 Lion Candy Minigiello was honored as Lion of the Year for her service to the club and community. She is pictured with Lions Club President Tom Minigiello.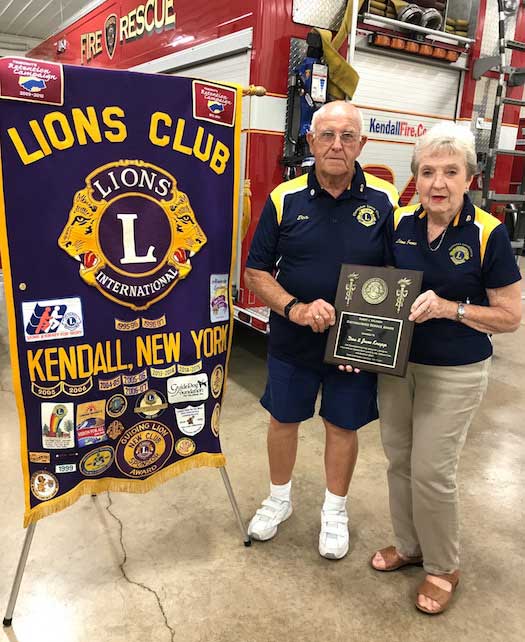 The highest award available for the Lions Club in New York State, the Robert J Uplinger Distinguished Service Award, was presented to Lions Don and June Knapp and outgoing president Lion Tom Minigiello. These honorees poses the highest examples of Lionistic character, ideals, purpose and service.
Lion Don Knapp, a member of the Clarendon Lions Club and his wife June, a member of the Kendall Club are Lion's Lions. In addition to exemplary service to their own clubs and several other local clubs they are active at both the district and state levels. During the winter months while living in Florida the volunteer their service to the Bradenton Lions Club.
Tom Minigiello, the club's outgoing president, quickly assumed a leadership role after joining the Kendall Lions Club. He served two terms as president as well as being an active participant in club service.