Kendall Lions Club welcomes state champion soccer team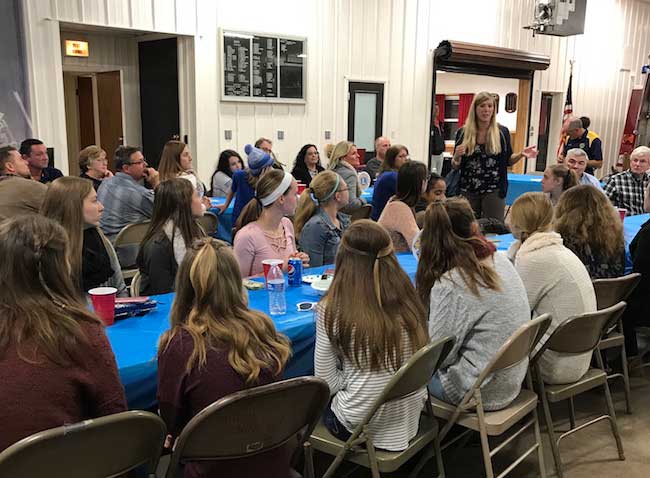 Provided photos
KENDALL – The Kendall Lions Cub on Thursday welcomed the 2018 Class D state champion girls soccer team. The Kendall girls won the first team state title in the school's history last Sunday, defeating Fort Ann 1-0 in a game at Tompkins Cortland Community College.
Players and parents were welcomed to the Lions Club on Thursday for dinner. Coach Barchet, pictured above, recapped the season for the Lions Club members.
The players introduced themselves and their family in attendance.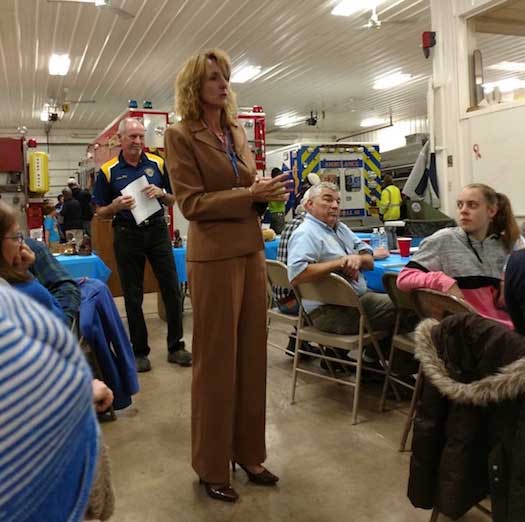 Julie Christensen, the Kendall school district superintendent and a member of the Kendall Lions Club, said the community is proud of the state champion team.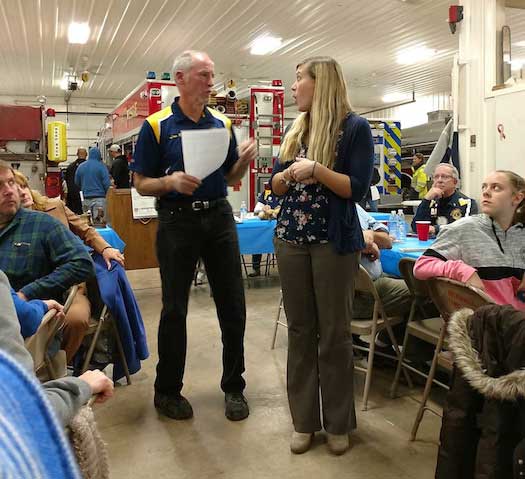 Lions Club member Bob Ryan sang a rousing version of "We are the Champions" by the band Queen.
Coach Barchet also spoke of the positive impact this win has had on the community. Principal Carol D'Agostino also addressed the club thanking them for their support of the students at Kendall. She also spoke to the girls about the impact on the community and the pride the club has for how well the team represented Kendall.