Kendall Lions Club celebrate Earth Day with trees, trash pickup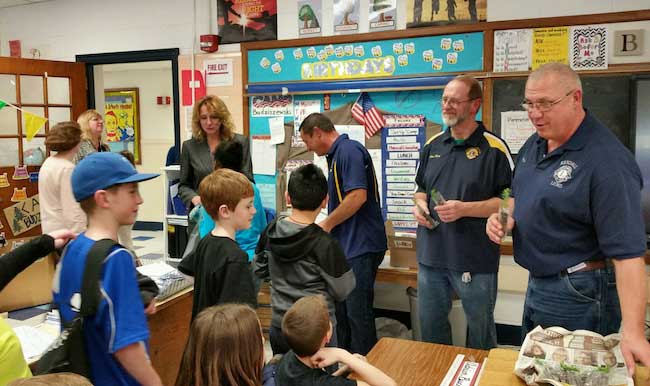 Photos courtesy of Kendall Lions Club
KENDALL – The Kendall Lions Club celebrated Earth Day with two events. On Friday, members of the Lions Club presented the 53 fourth-graders in Kendall Elementary School with their own tree for planting.
The presentation of trees enhances the ecology lessons and activities done in the classroom. Before receiving their trees, Superintendent and Kendall Lion Julie Christensen spoke with students about Earth Day and the work of the Kendall Lions. The Lions Club has been participating in the 4th grade foresters program since 2012.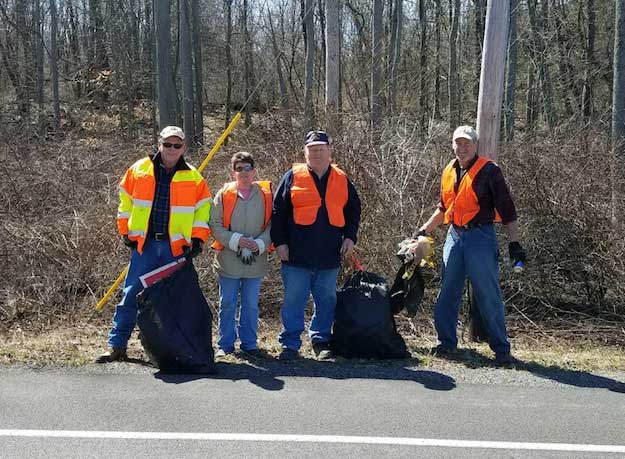 The Kendall Lions on Saturday sponsored the Kendall Community Environmental Cleanup Day, a long-standing tradition in Kendall. About 40 Lions, Leos, Scouts and community members joined forces to clean up the roadsides in the Town of Kendall. Kendall Lions provide safety vests to participants as well as refreshments following.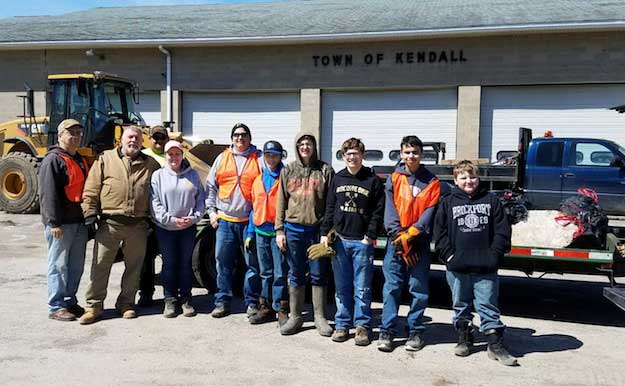 Thank you to the Town of Kendall Highway Department for their support in this endeavor and Lions Ken DeRoller and Eric Maxon for chairing the event.