Kendall LEGO workshop keeps kids busy on vacation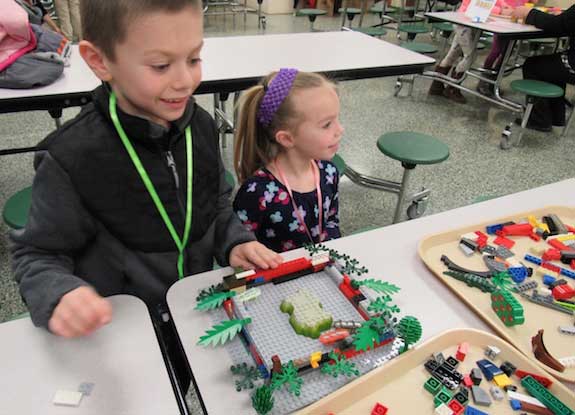 Photos by Kristina Gabalski
KENDALL – The Kendall Recreation program hosted its 2nd Annual LEGO Workshop on Tuesday afternoon at the Kendall Elementary School. The popular event drew students from pre-kindergarten through sixth grade and is planned for the February break week.
Brother and sister, Dominic and Ashlyn Heirigs, ages 7 and 4,  worked together on their LEGO HEXBUG habitat station. Participants could create freehand LEGO sculptures, build specific LEGO vehicles with plans, send LEGO creations down a zip line and more. This year, Alicia Charland, Rachel Fisken and Rev. Steve Meyer worked to organize the workshop.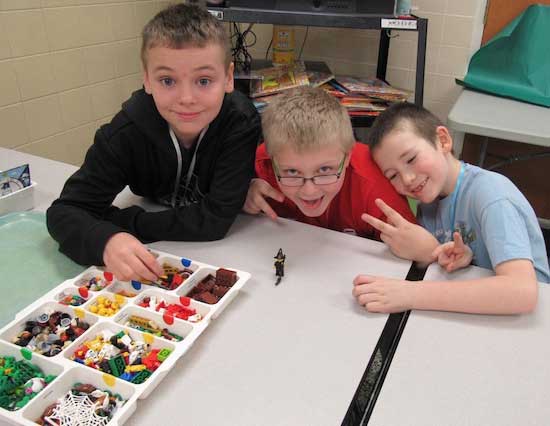 11-year old David Ramsey, 9-year old Caleb Schneider and 6-year old Ryland construct LEGO scenes for the green screen station.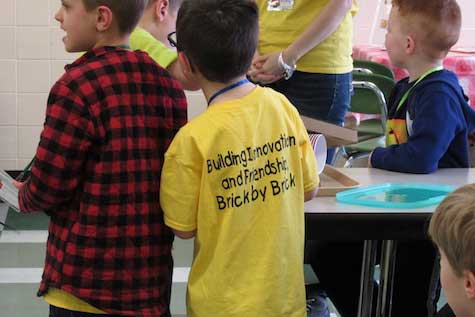 A LEGO Workshop participant wears a t-shirt with the caption: "Building Innovation and Friendship Brick by Brick." Participants collected stars during the workshop which they earn by showing they are a team player, using their creativity, working hard at each station for at least 15 minutes and cleaning up.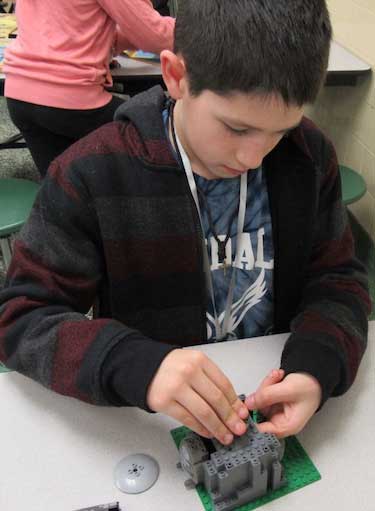 Chris Nettles, 10, concentrates as he works on his LEGO creation:  "Underground Bank."  Chris was working at the free building station.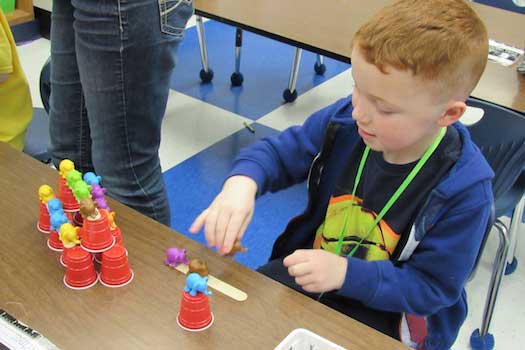 The workshop featured more than building with LEGOs. Here, participants used materials such as small red cups, popsicle sticks, play dough and paper towel tubes to construct "bridges" that would hold 21 elephants. Coby, 5, closes in on his goal.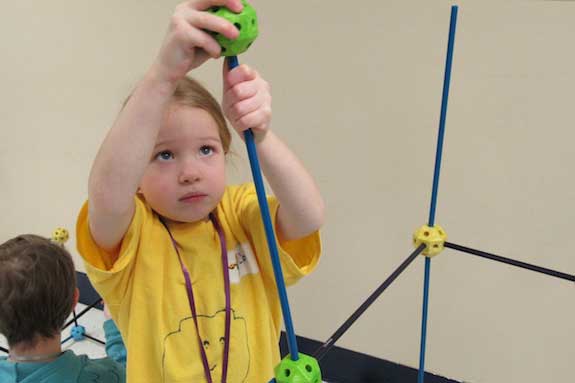 Fort building was an activity for the hallway. Five-year old Cora stretches up to add height to her fort.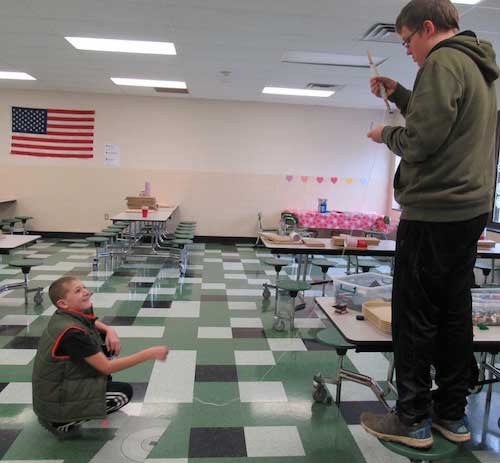 David Elliott, 11, (left) waits as Kendall 9th Grader Eric Warren prepares to launch David's LEGO creation down the Zip Line. Kendall High School students help out during the workshop.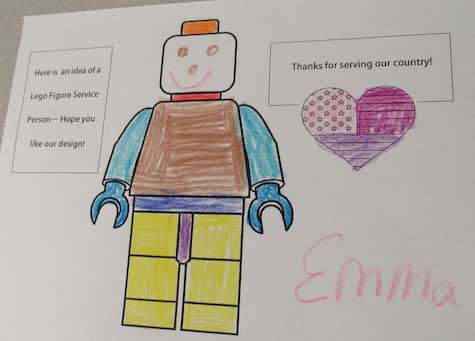 Participants colored LEGO figure pictures for Kendall native Jon Volkmar who is serving in the U.S. Armed Forces.